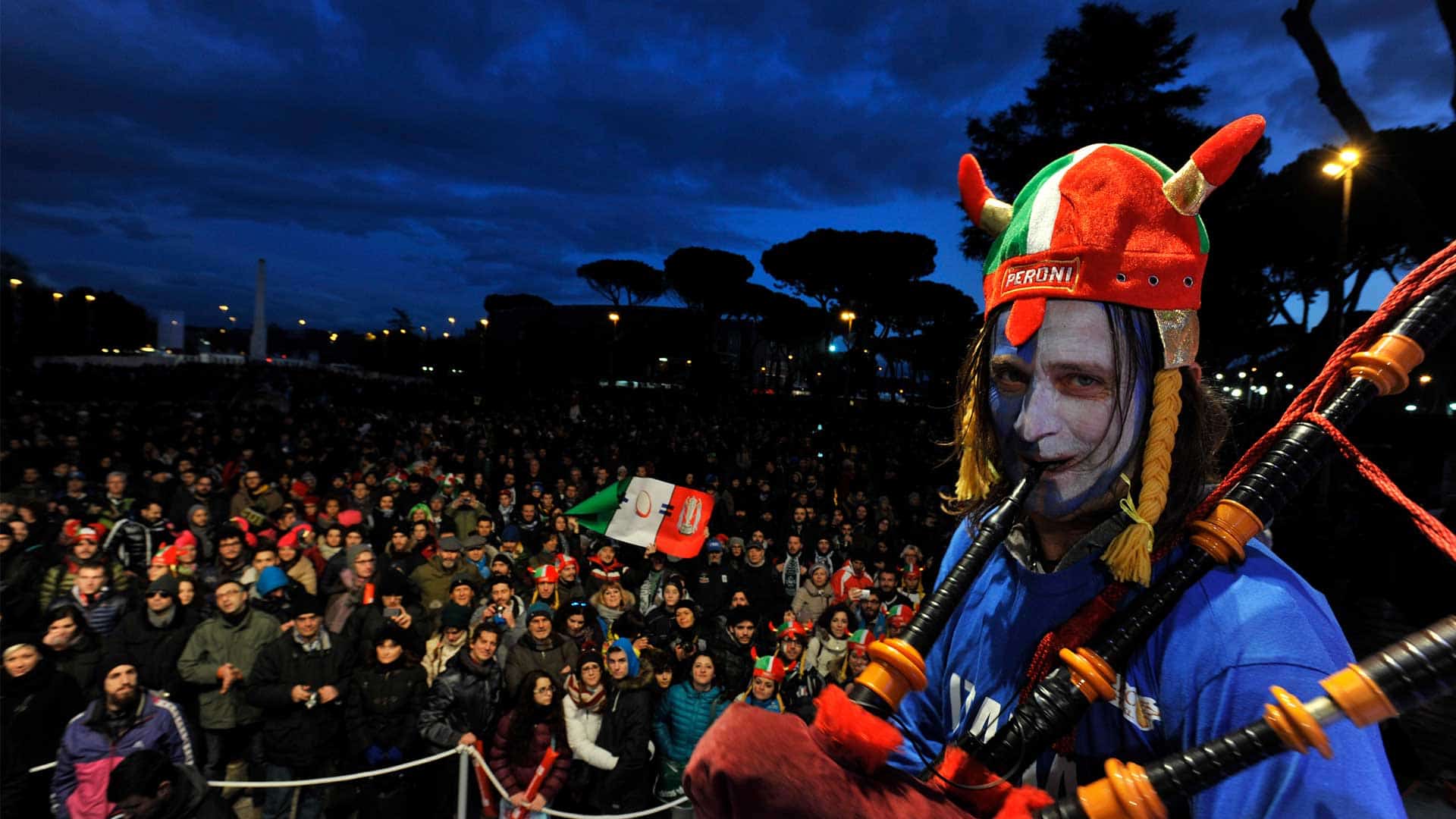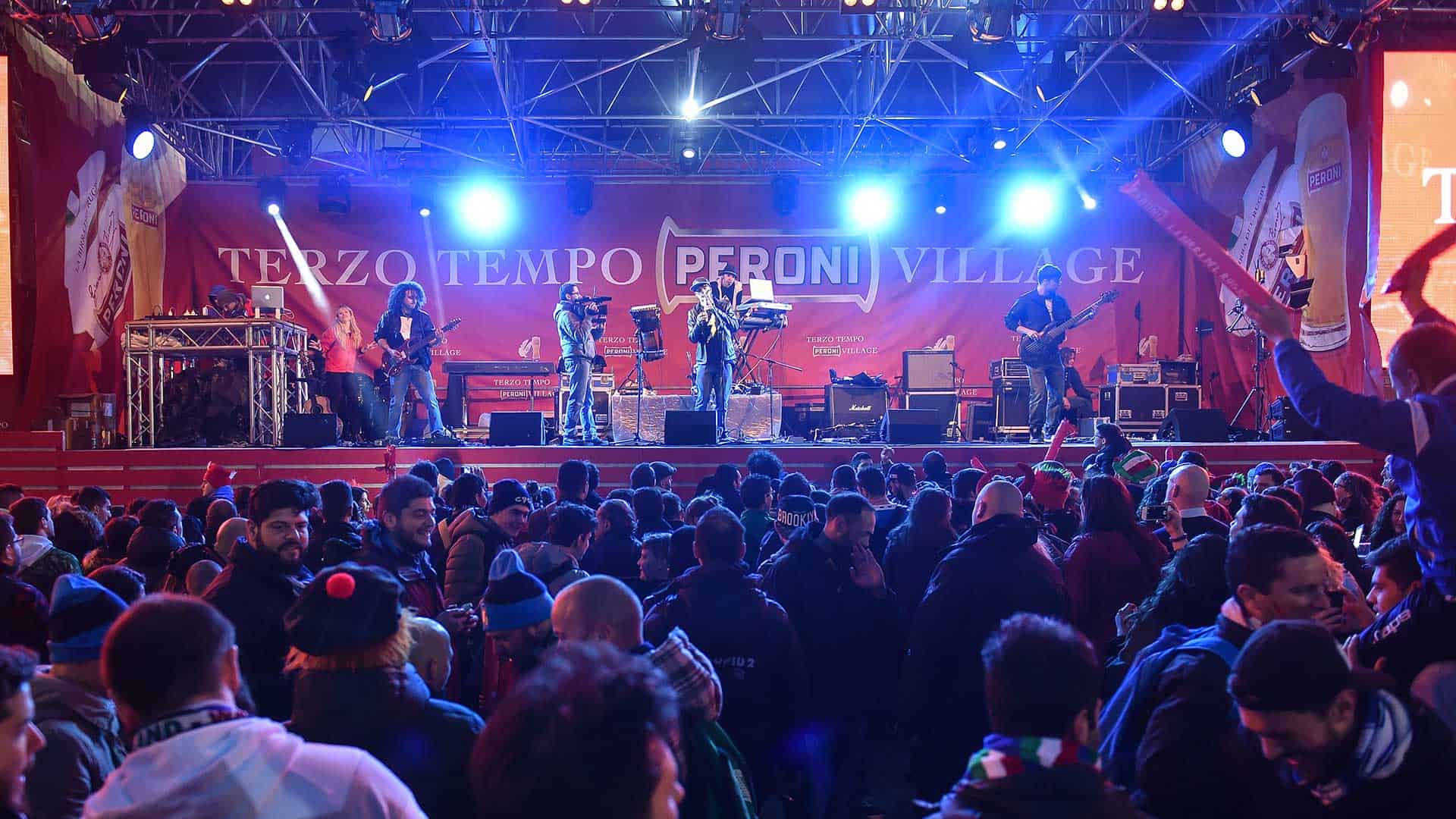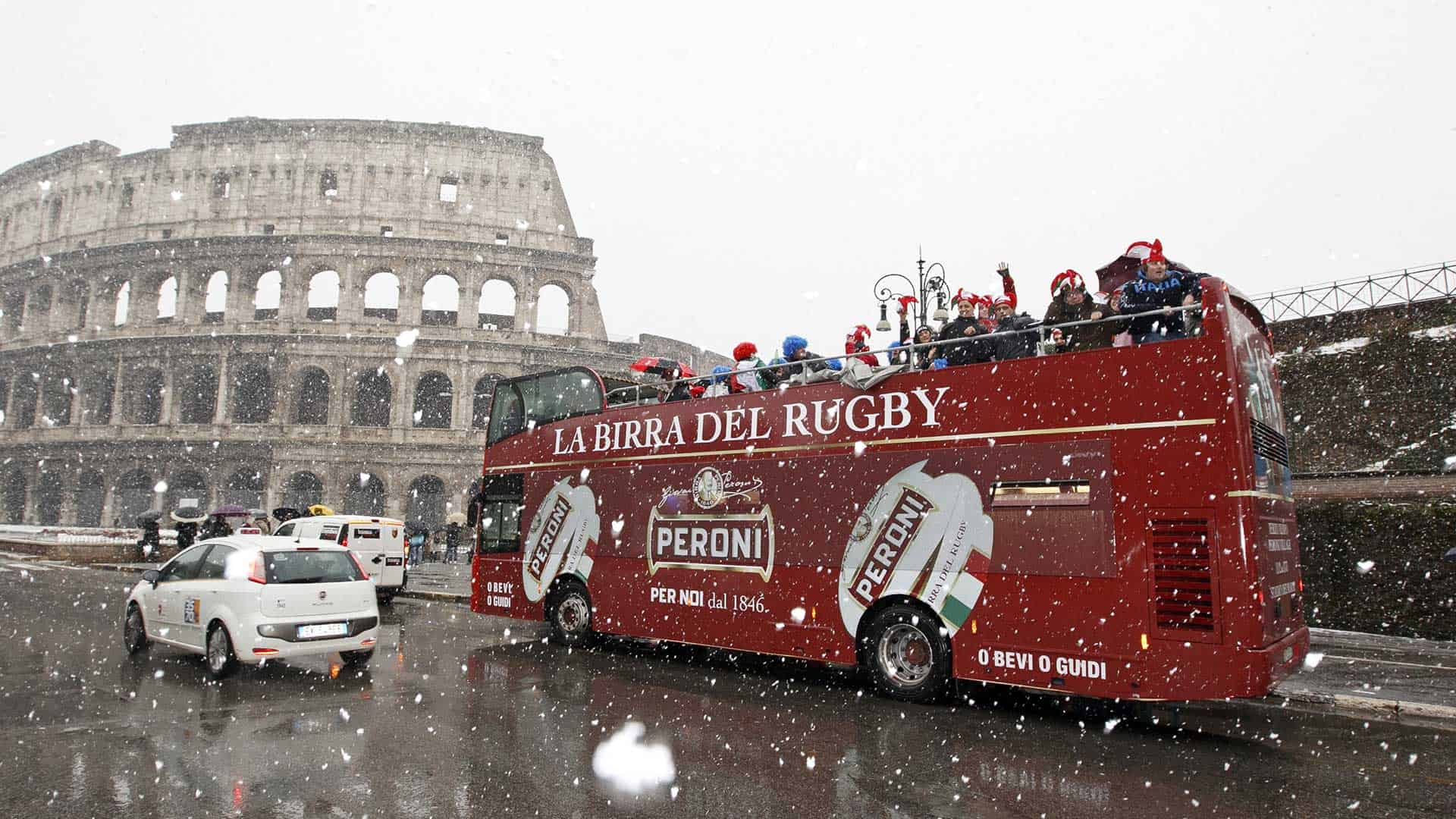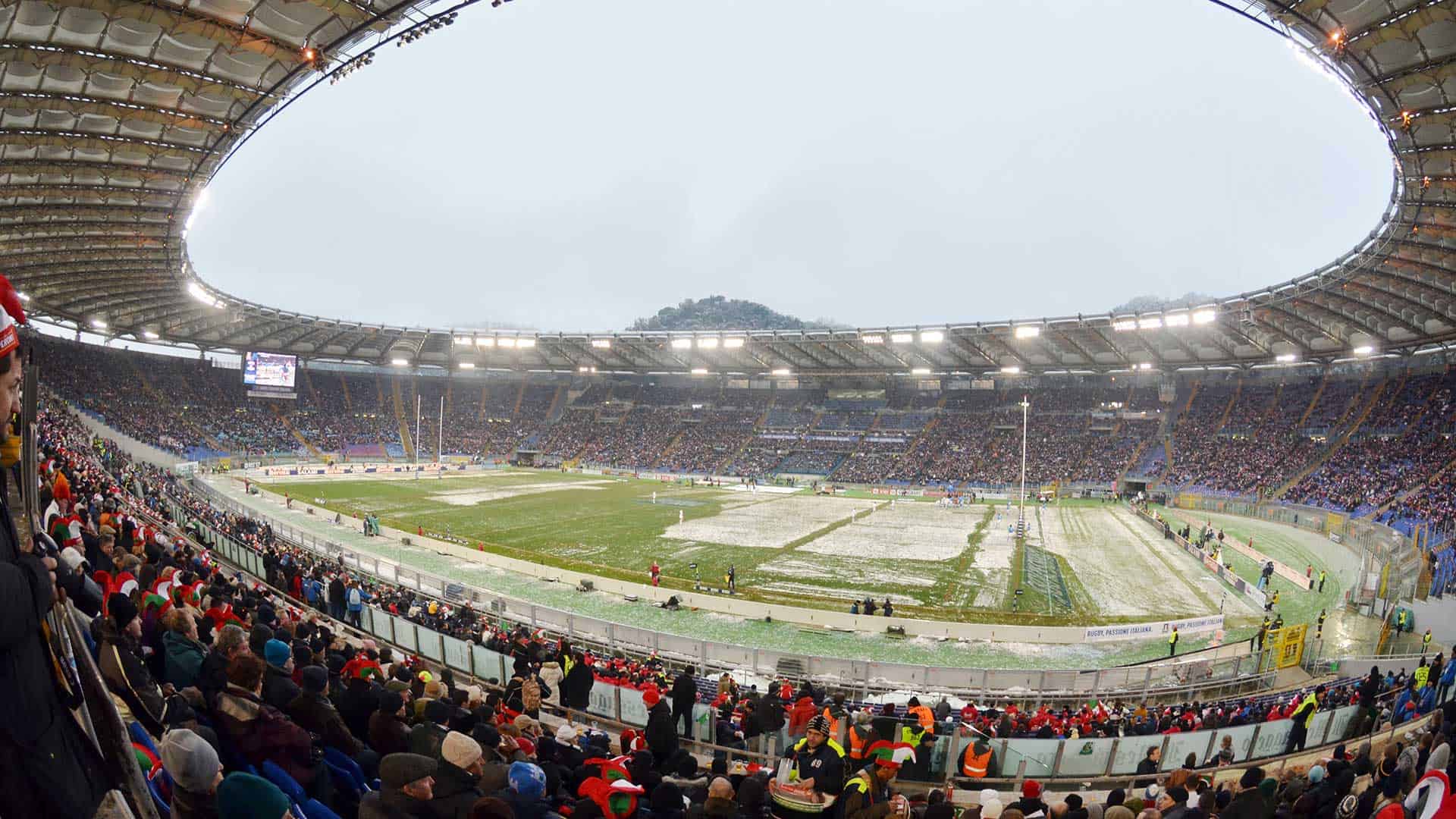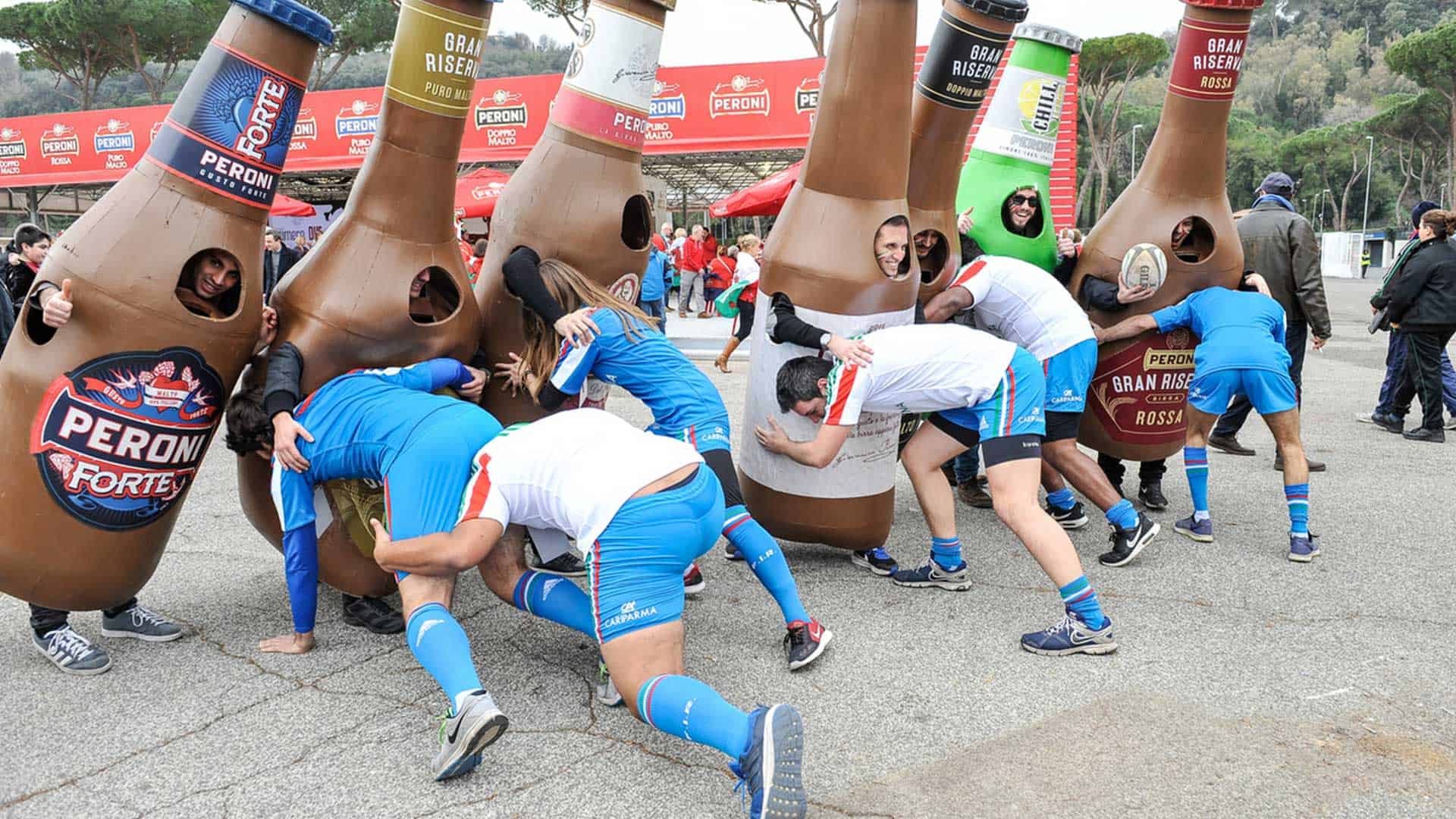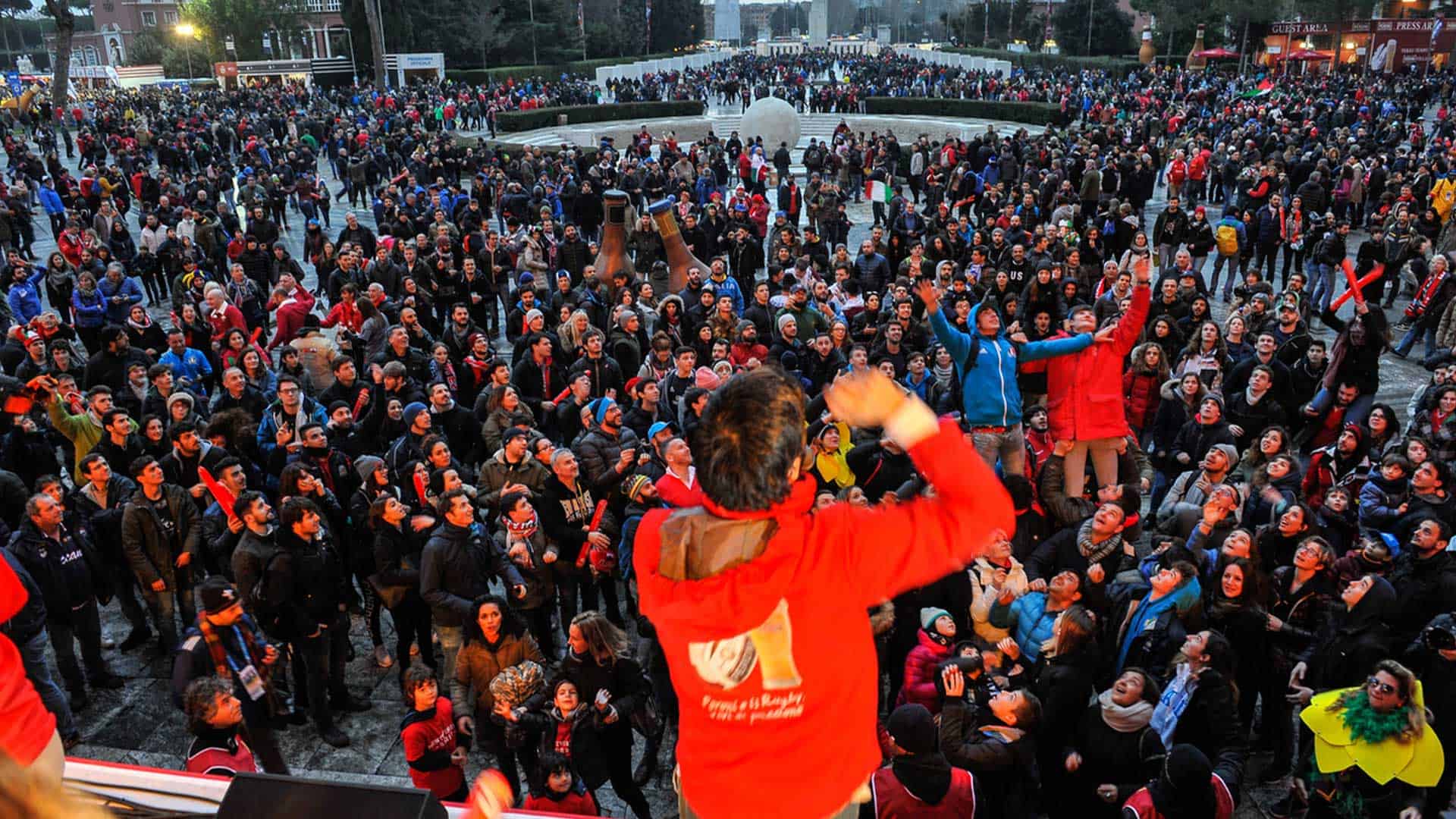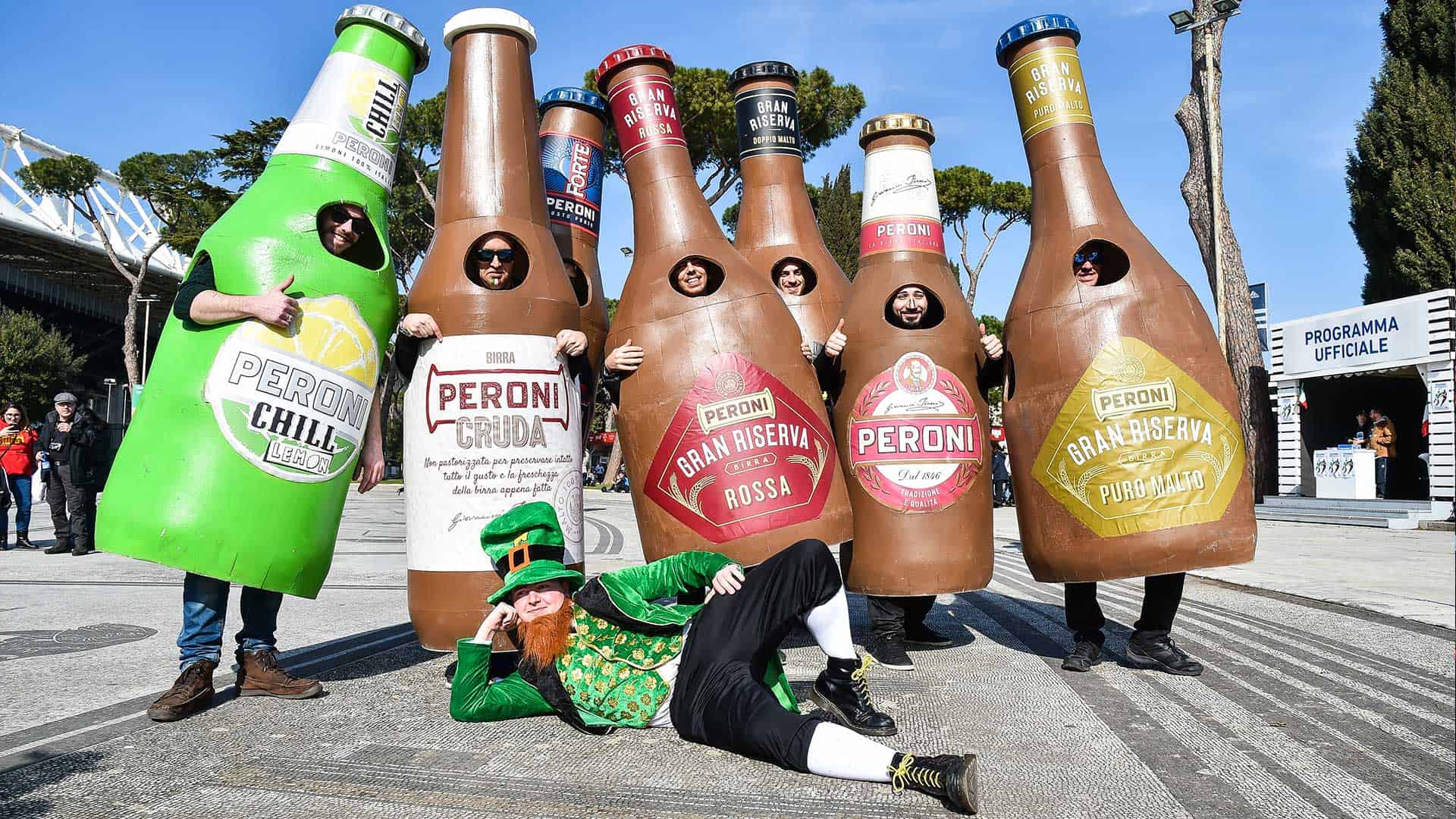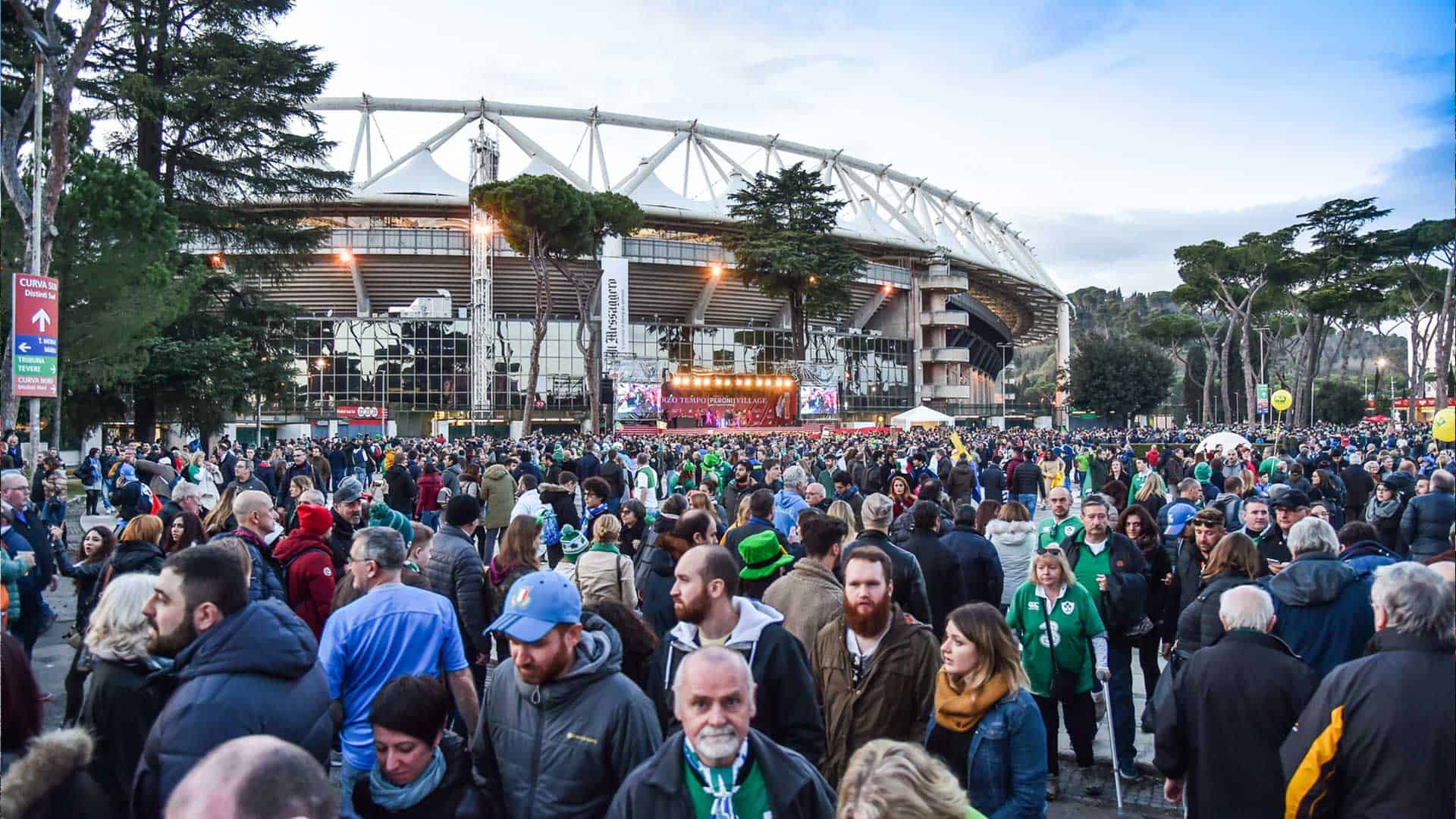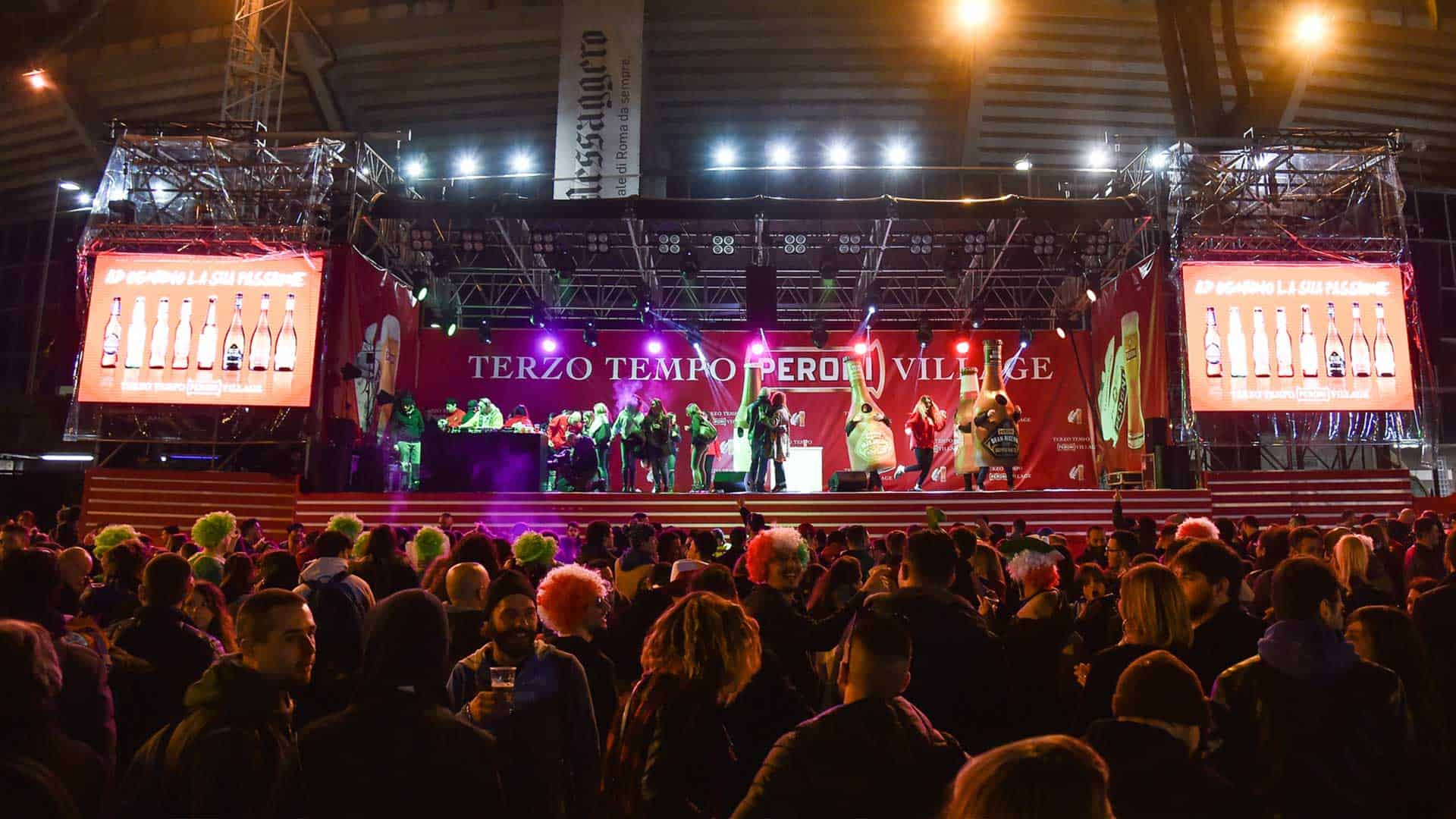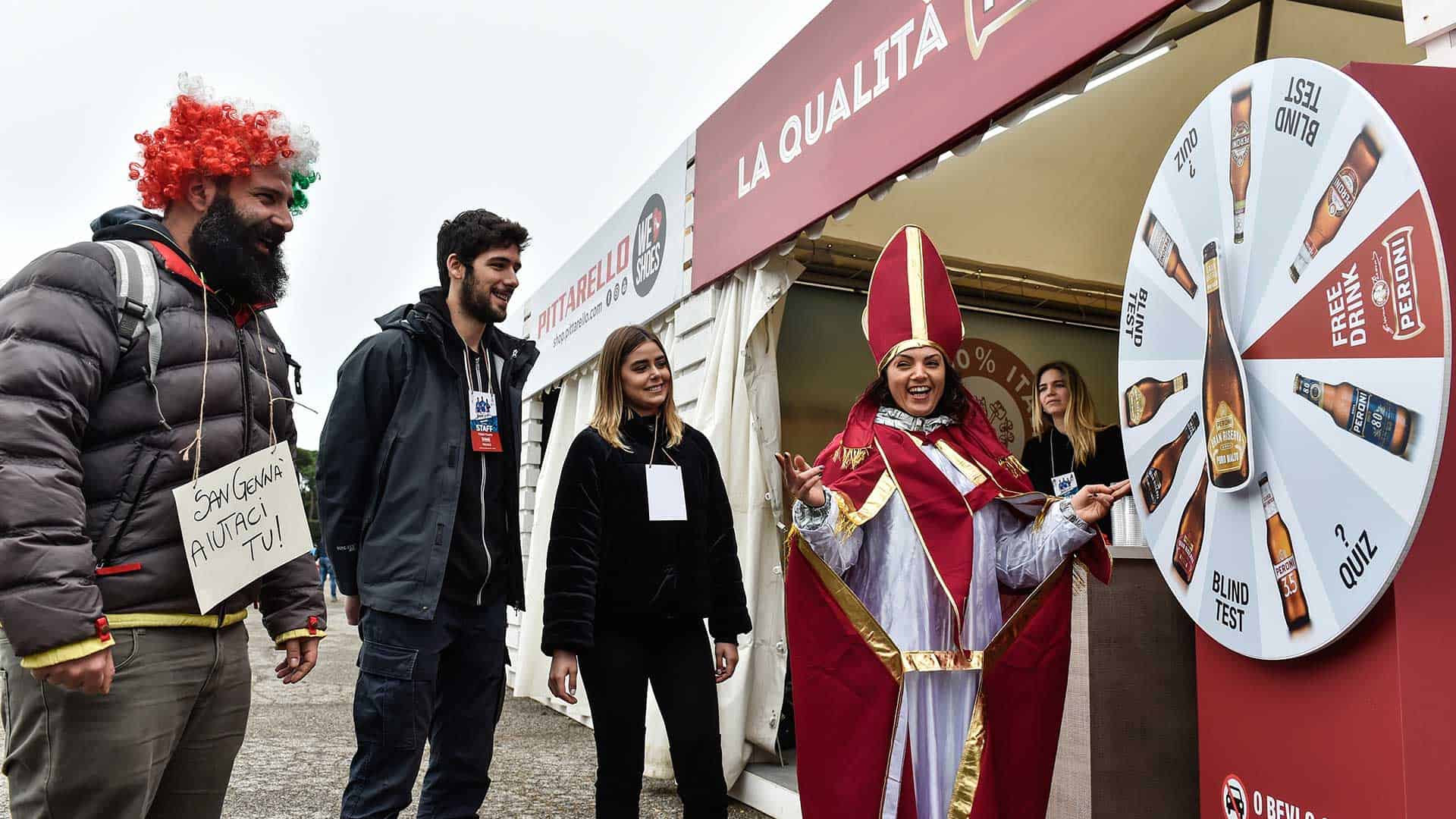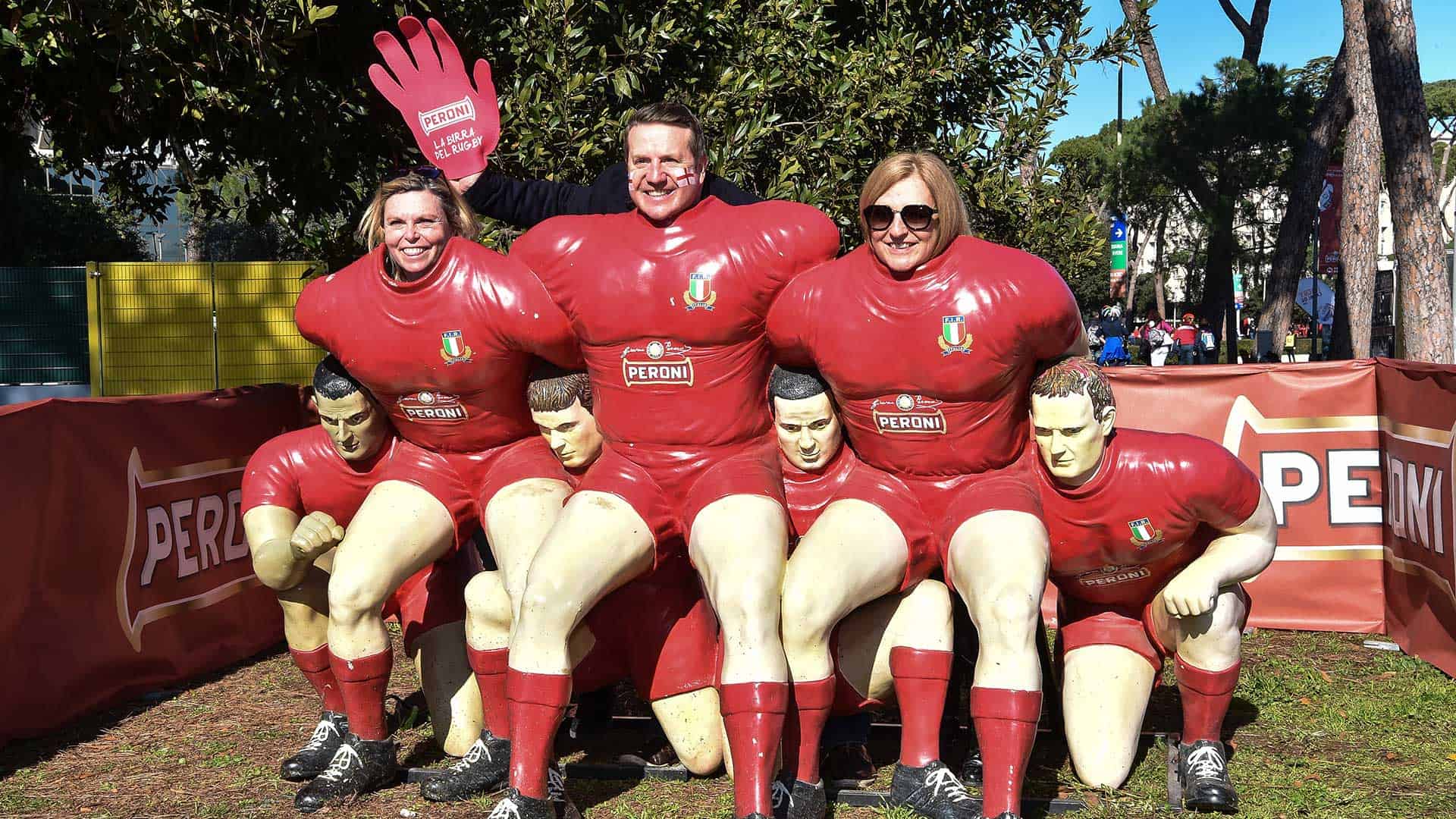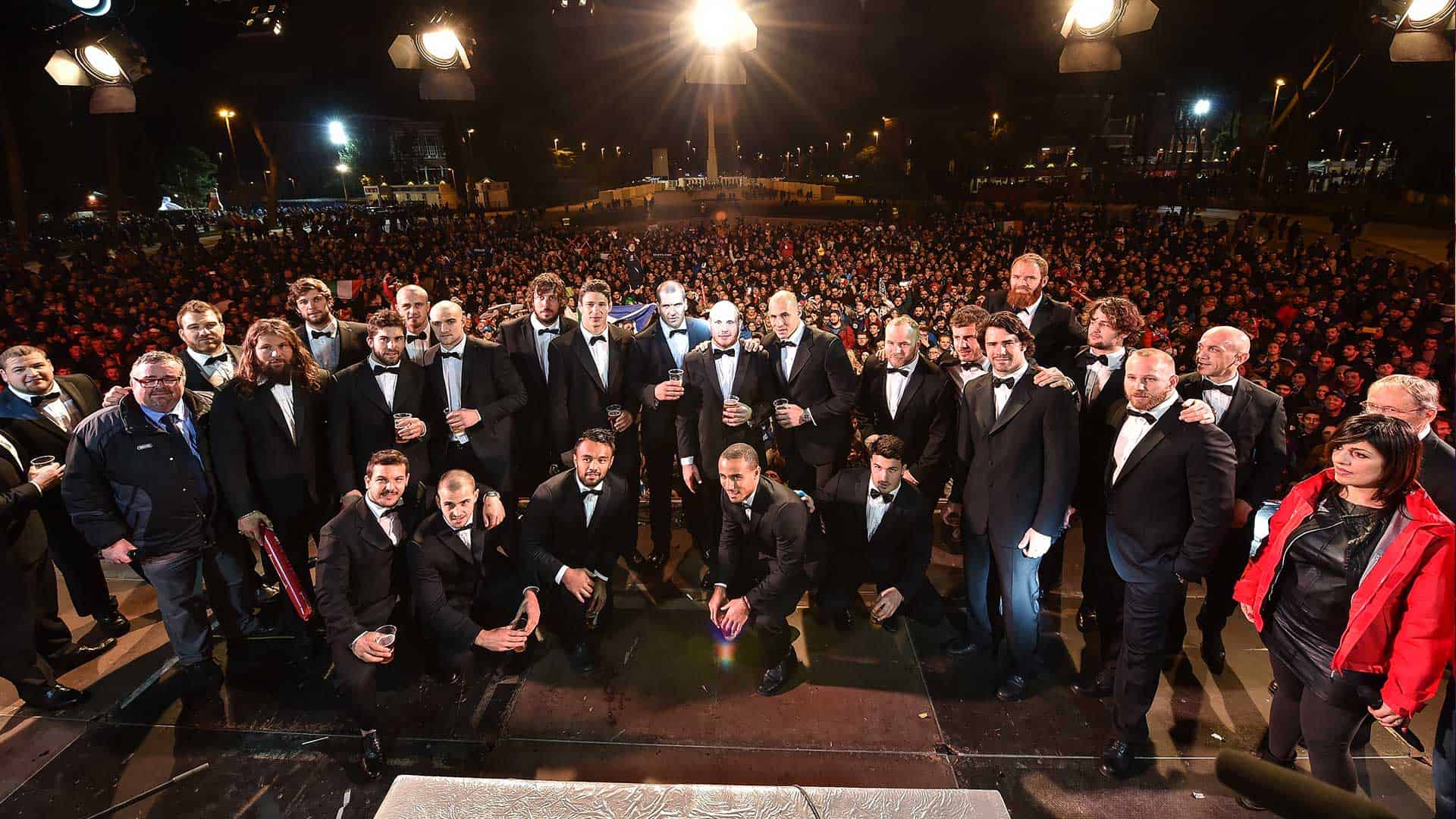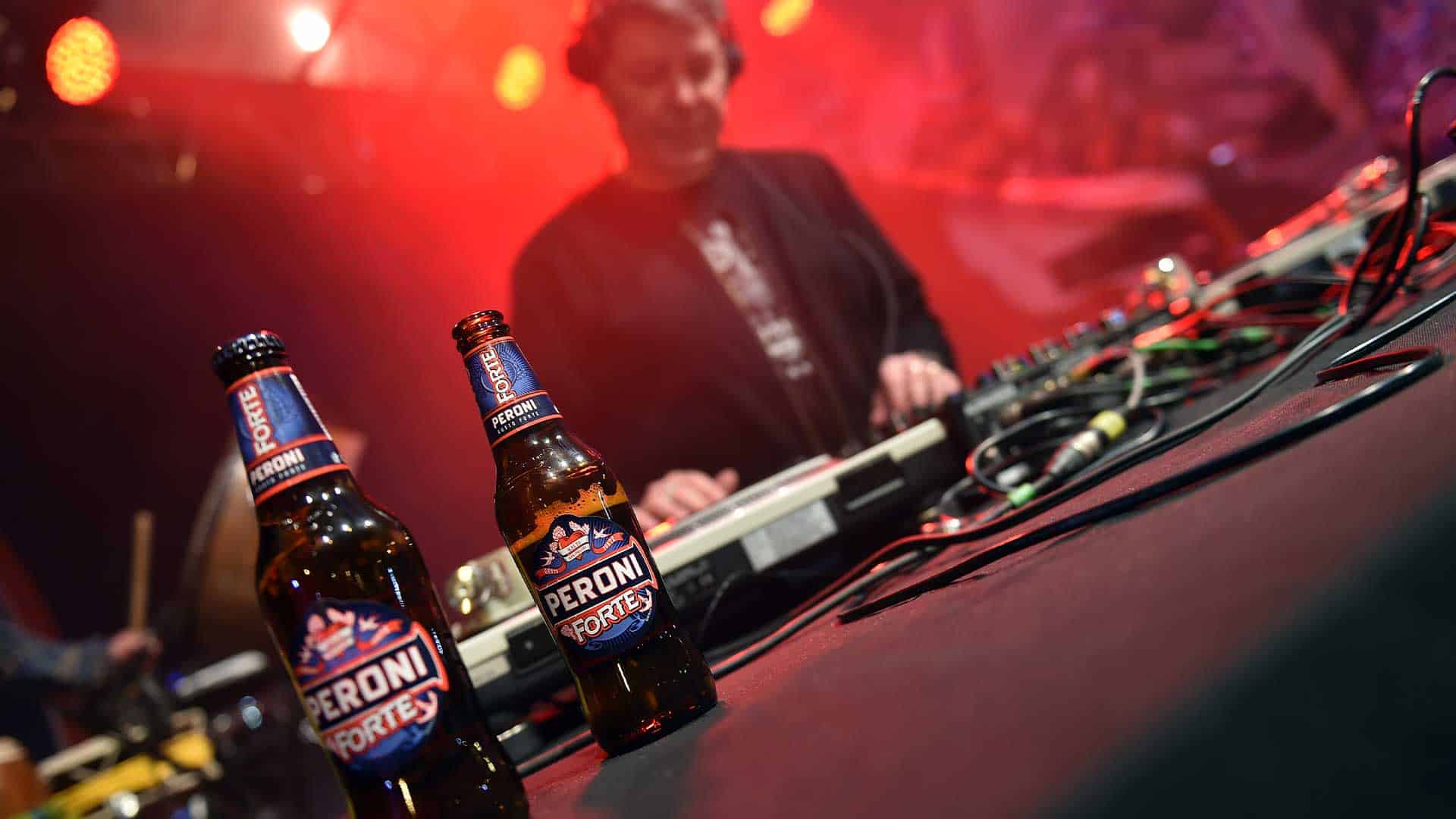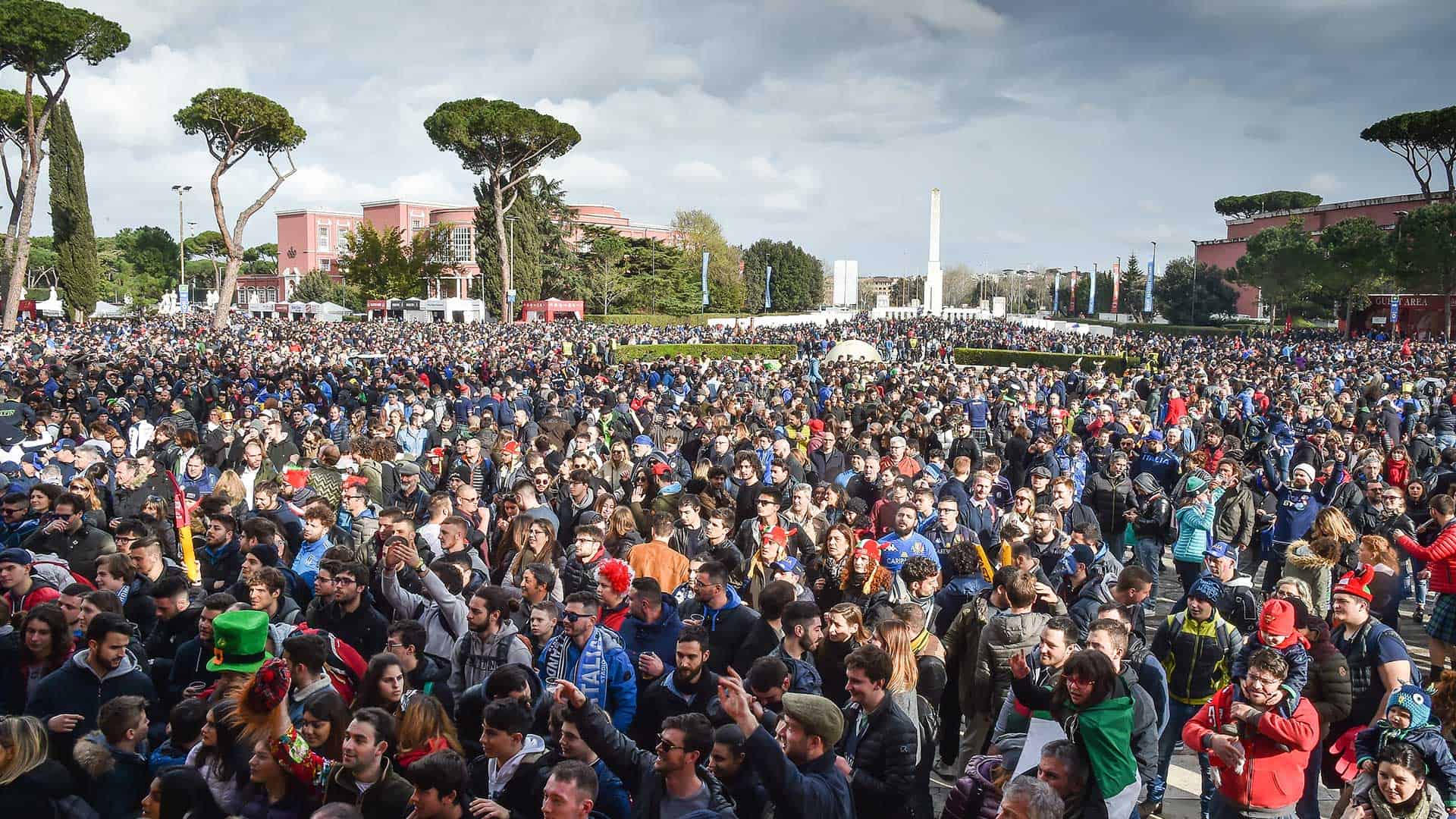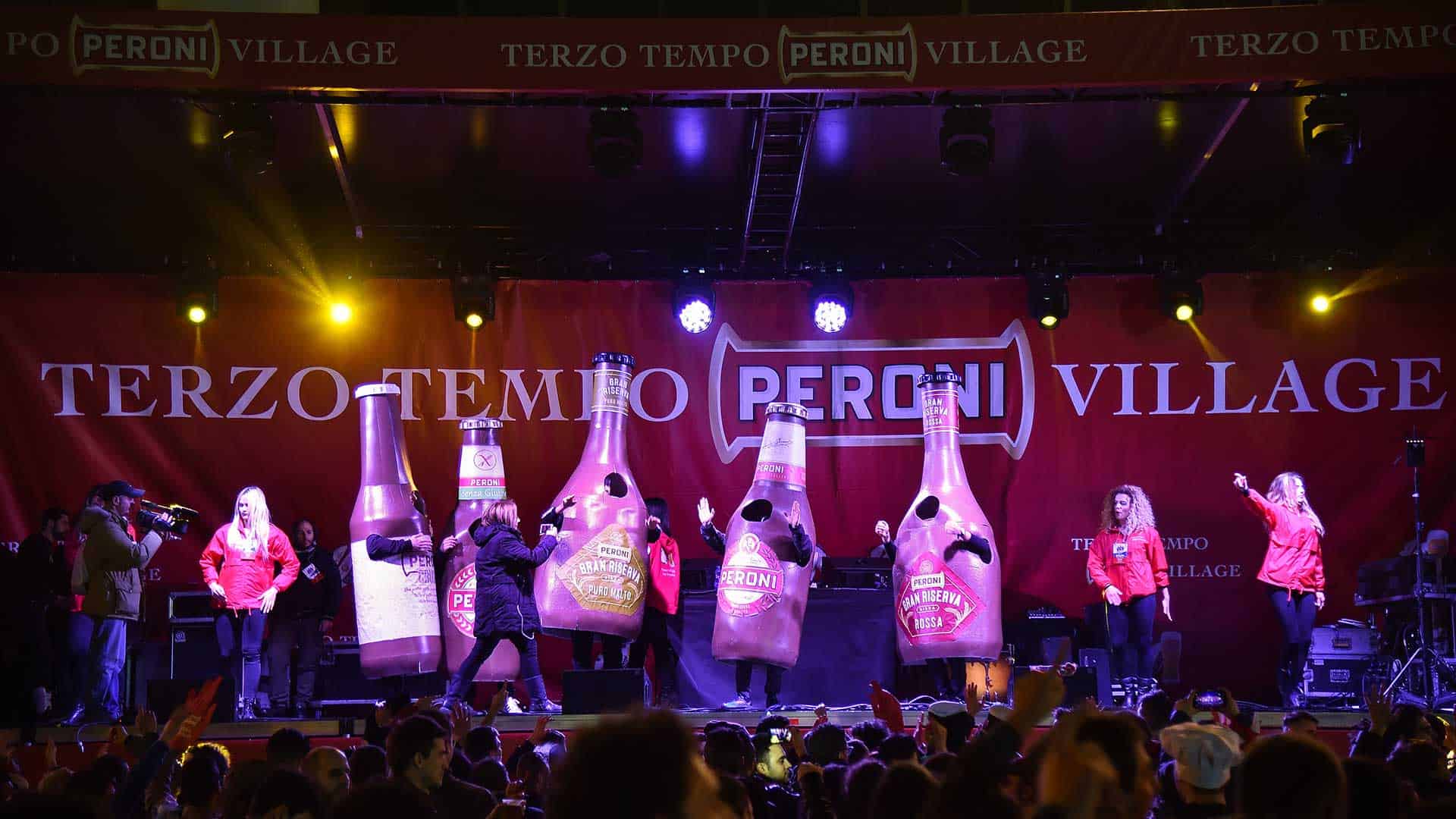 PERONI 
| TERZO TEMPO PERONI VILLAGE
Strengthening the brand image, consolidating the partnership between Peroni Beer and rugby, and organising moments dedicated to the launch and trial of new products: this is the "Terzo Tempo" Peroni Village.
On the occasion of the 6 Nations, we take charge of the "third half", rugby's social event par excellence and "dress it up with Peroni passion" – one of the Brand's most valuable assets. The event is given an even more engaging and participatory dimension thanks to a series of sponsored activities featuring original entertainment that lasts for the entire duration of the event.
Inside the Foro Italico complex, which was entirely decked out with Peroni branding for the occasion, the event saw the participation of exceptional artists such as Soul System, Marracash and Clementino, who made their mark on an evening dedicated to music and folklore.
There were various engagement activities: photo opportunities, branded inflatables more than seven metres tall, bottle men highlighting the eight Peroni products, and catering areas dedicated to street food that showcased the finest pairings of food and Peroni specialties. One of the moments most appreciated by participants was the on-stage meeting with the National Rugby Team. In terms of PR, the partnership with radio station m2o and collaborations with Universal and Sony Music generated considerable publicity.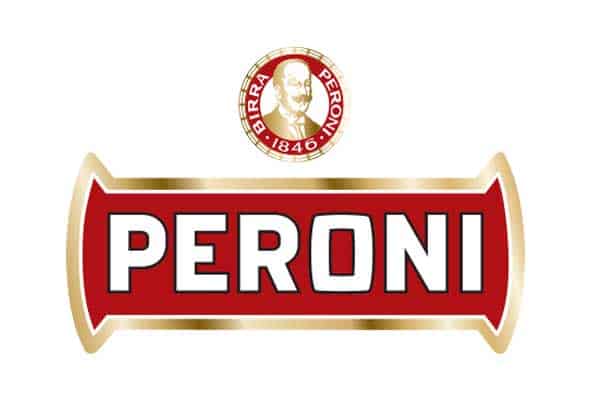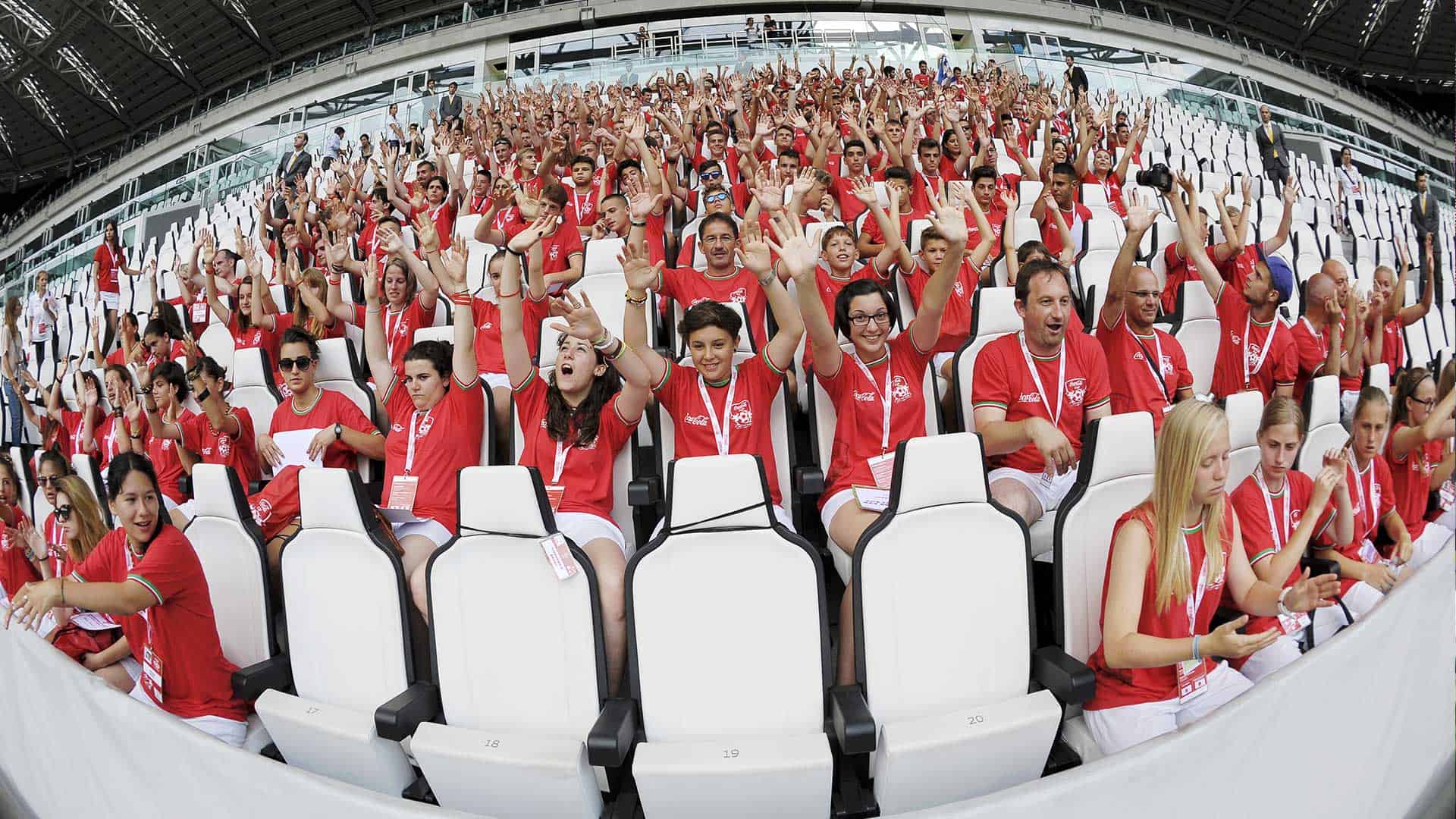 COCA COLA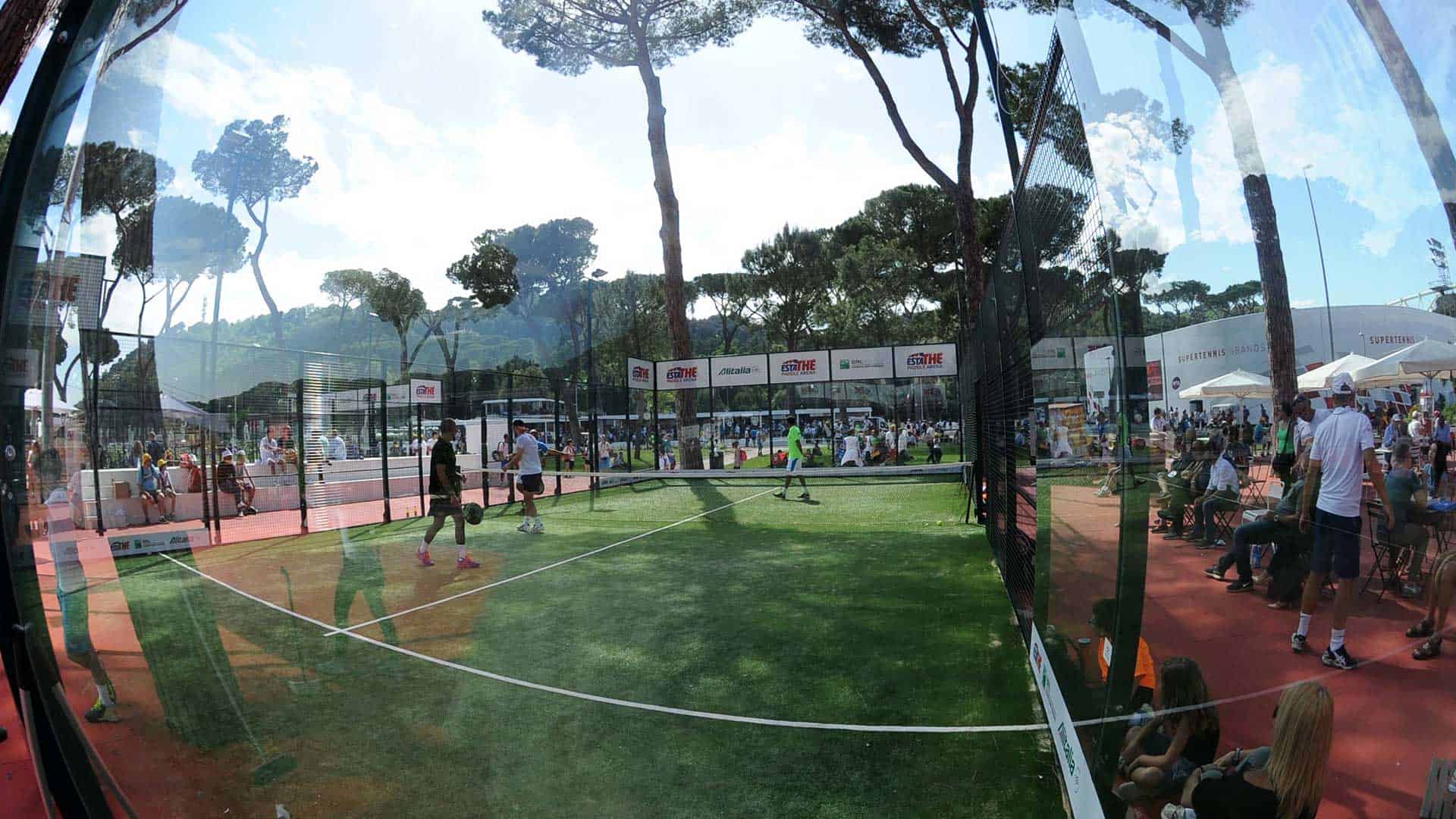 ESTATHÈ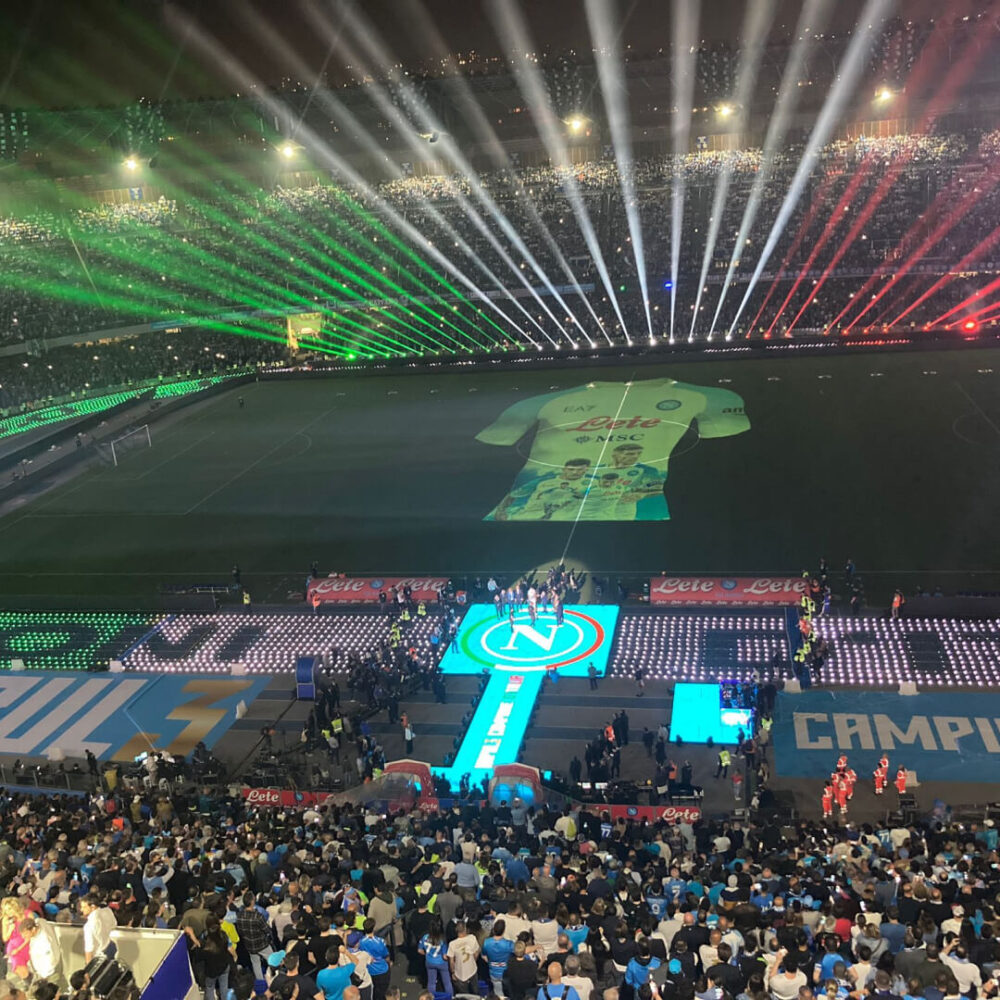 SSC. NAPOLI
©2019 Alphaomega S.r.l. • P.I. 06751531002 • Credits: NOVA