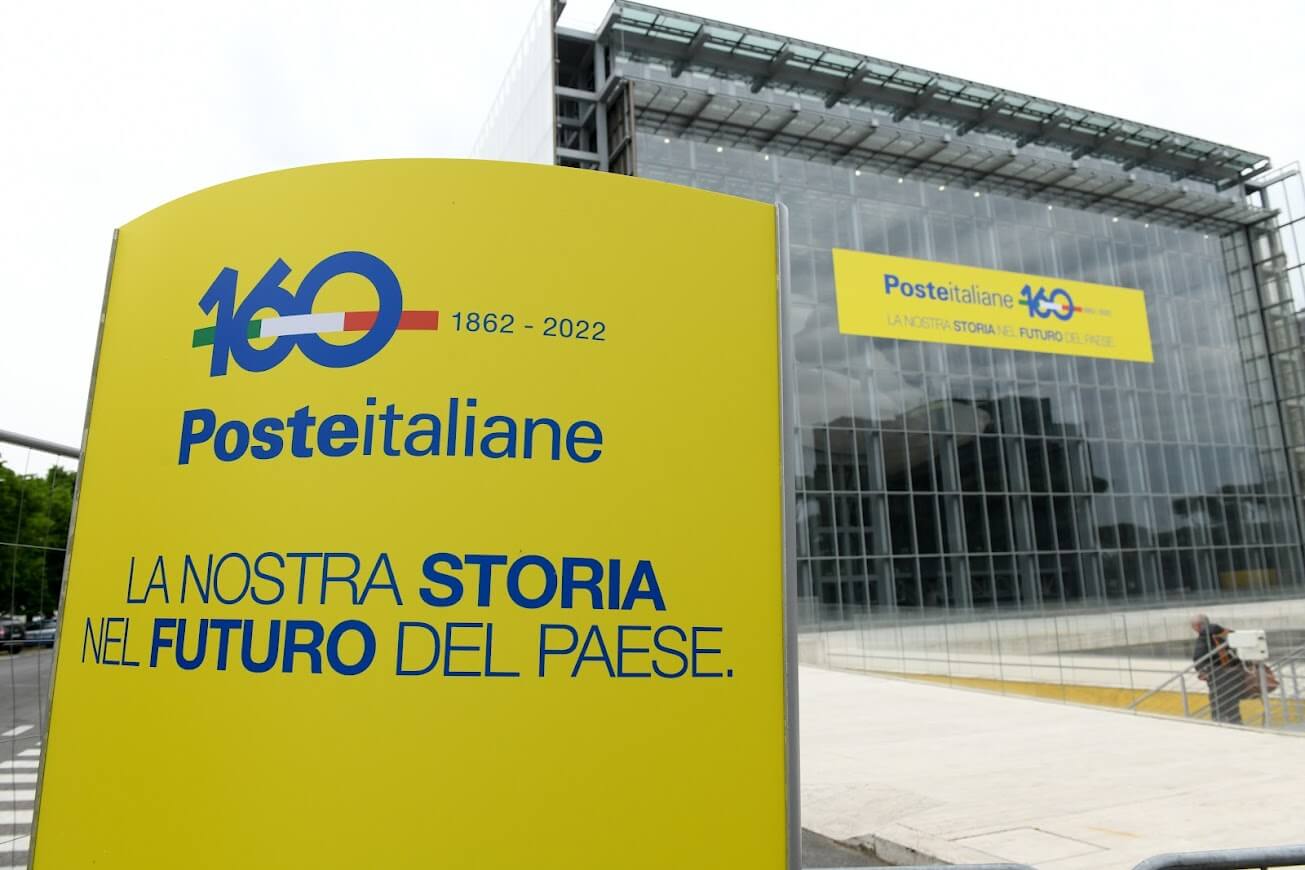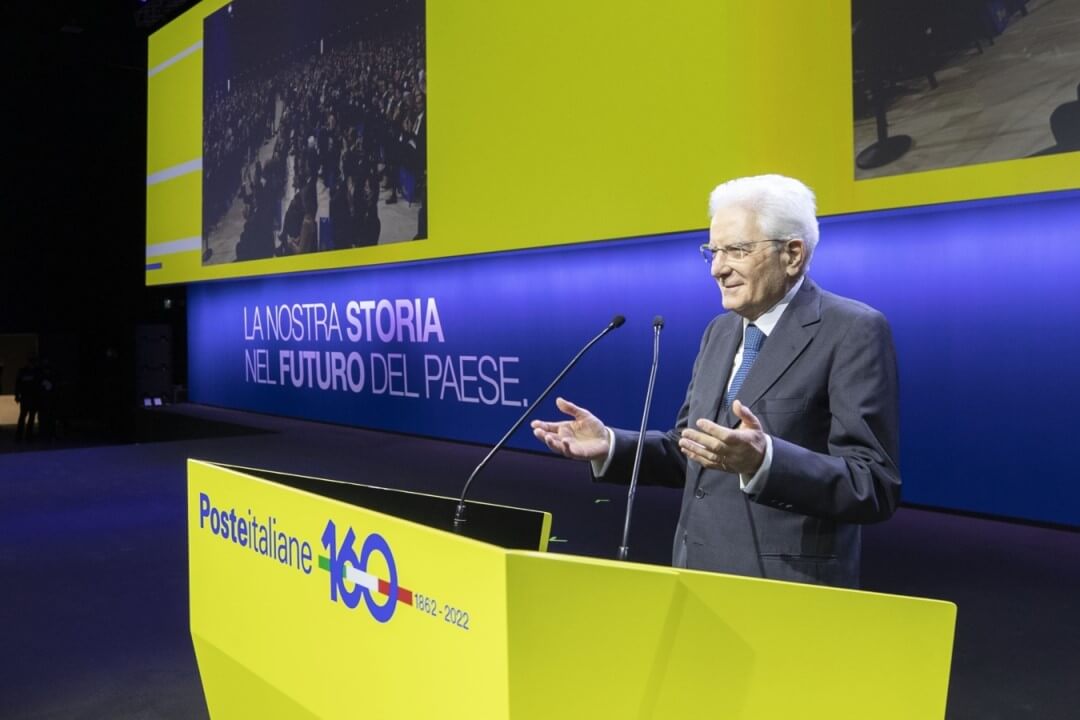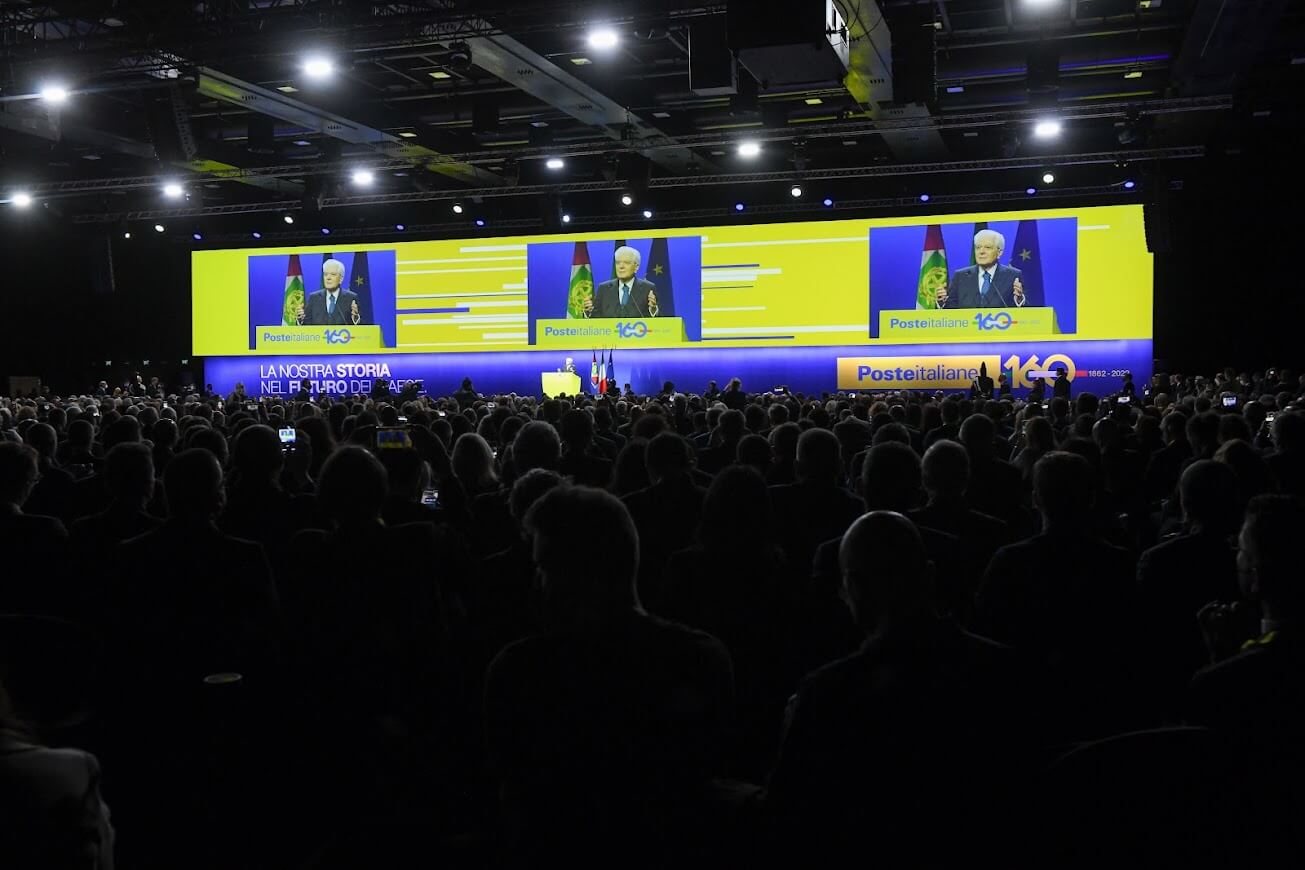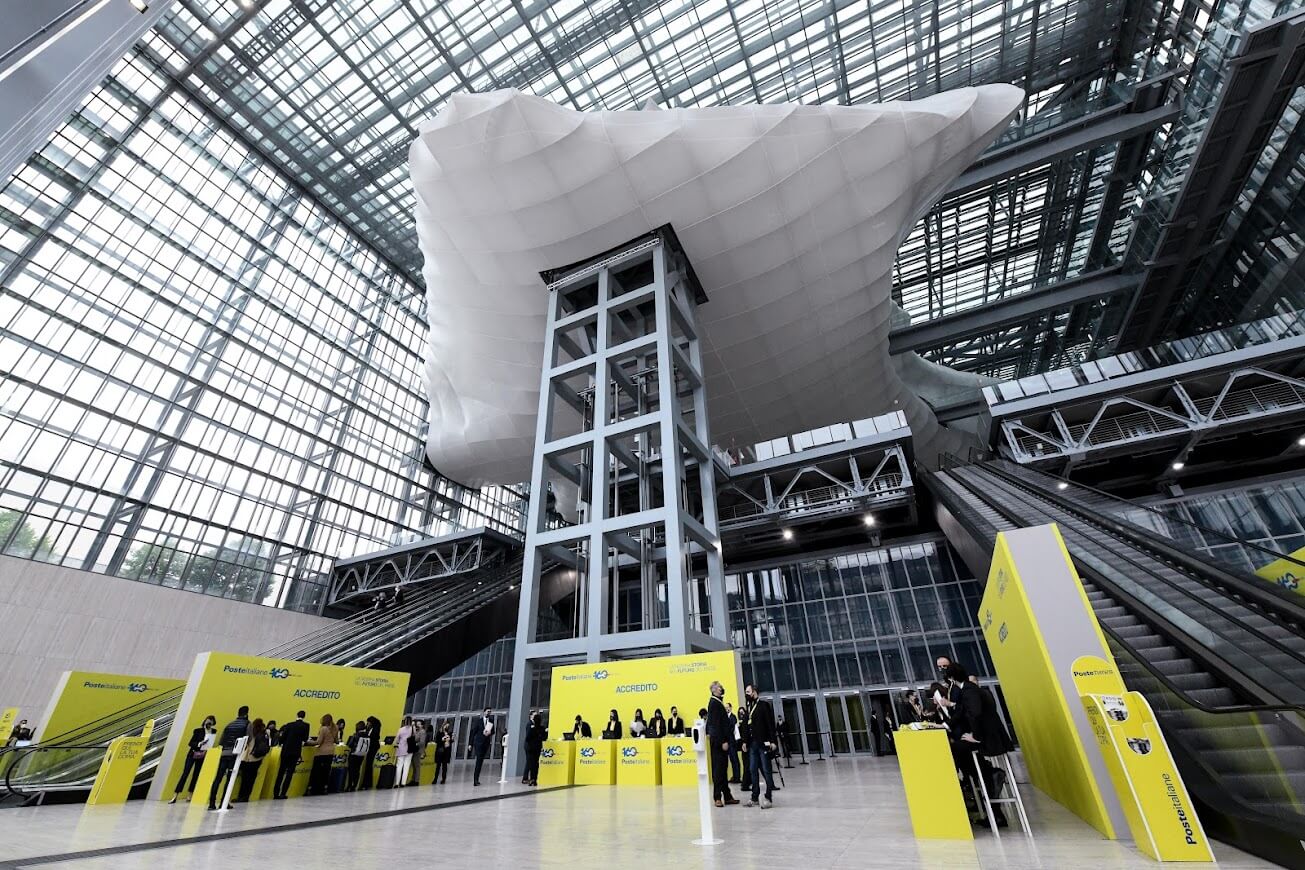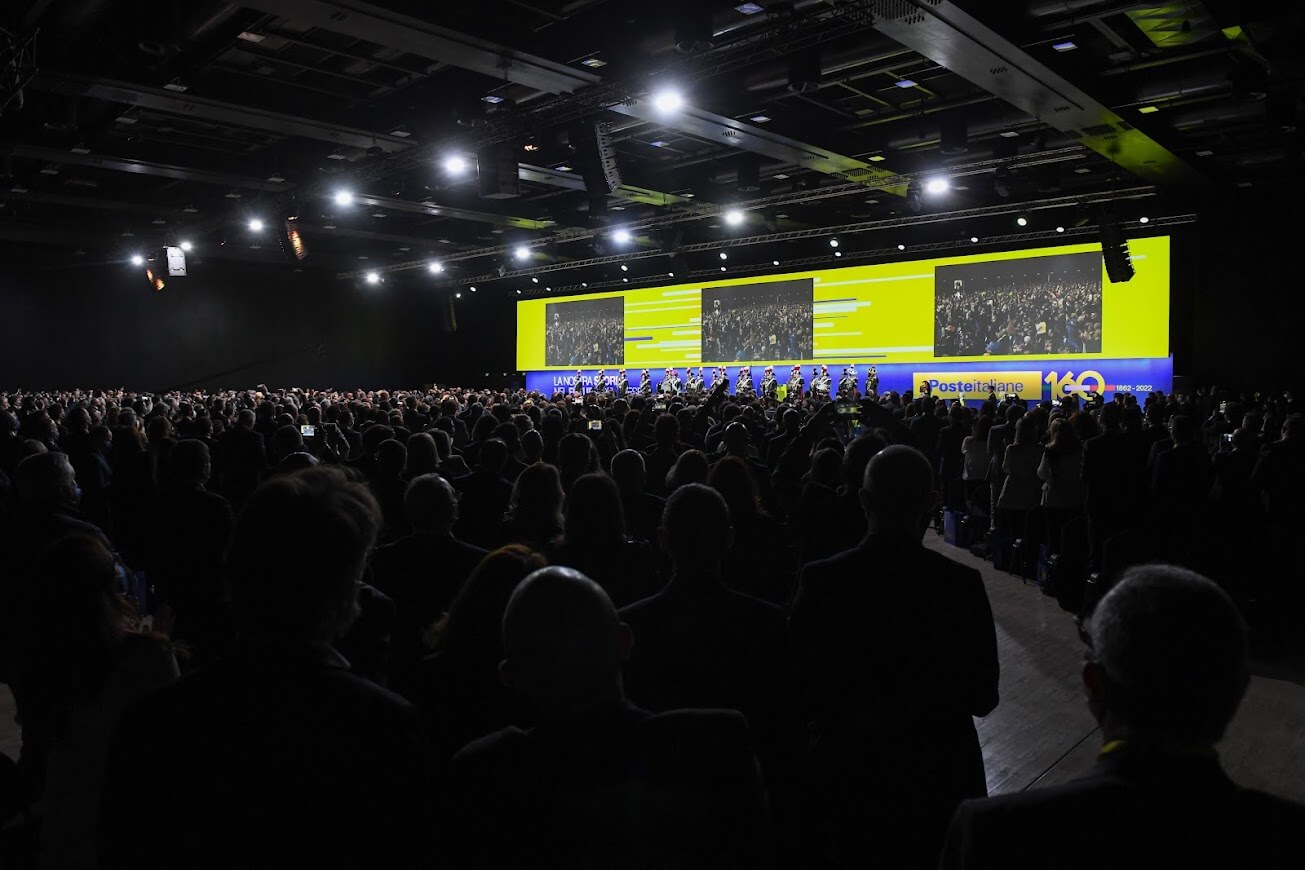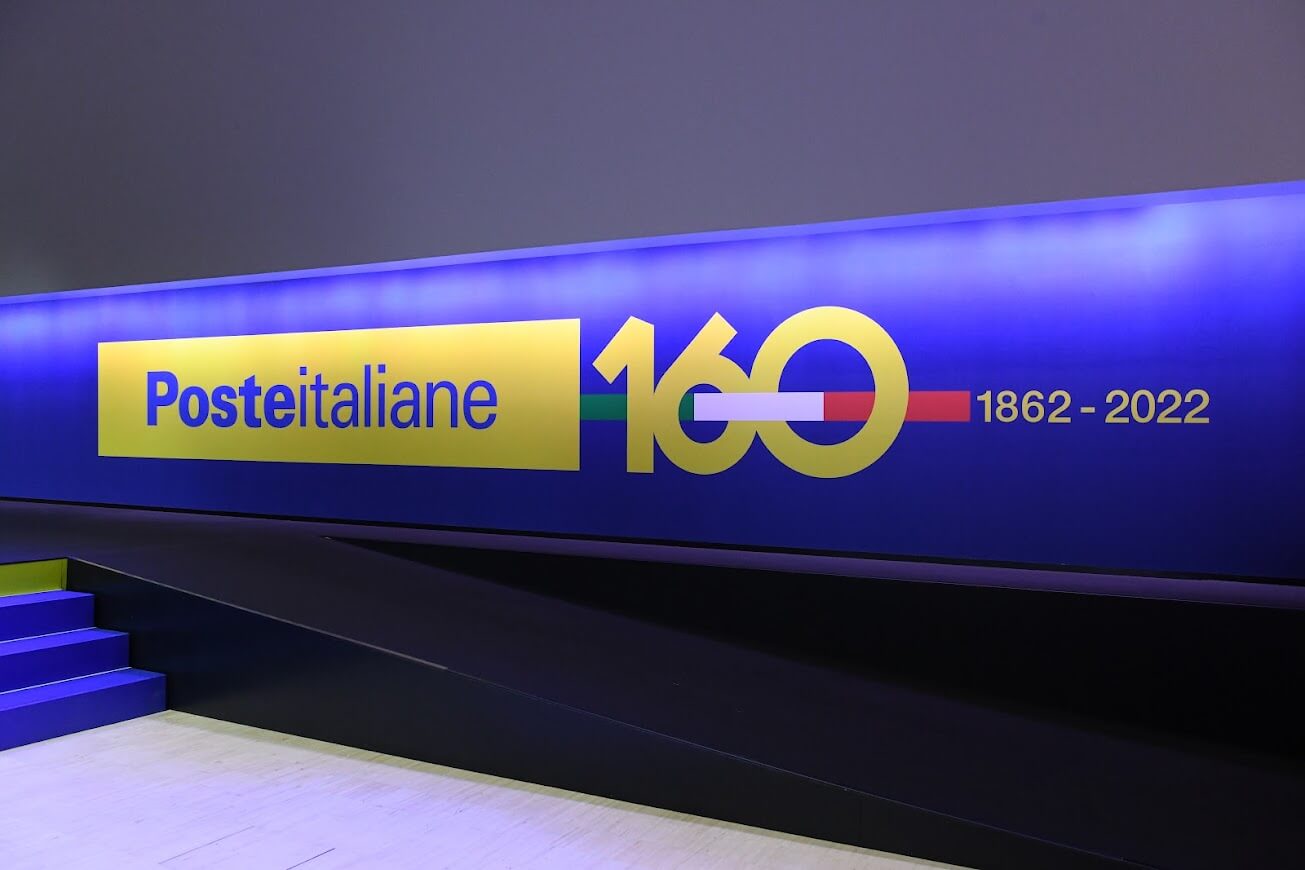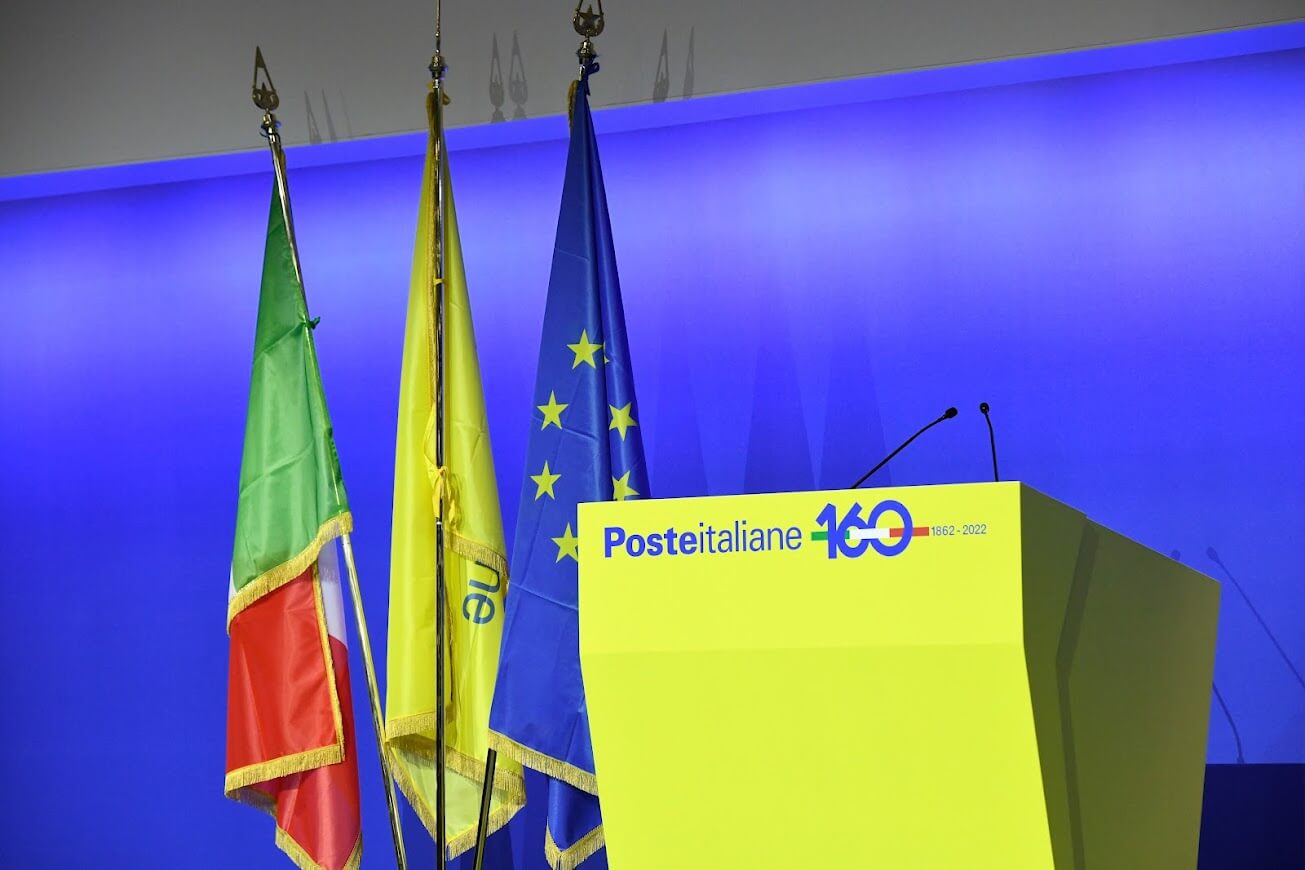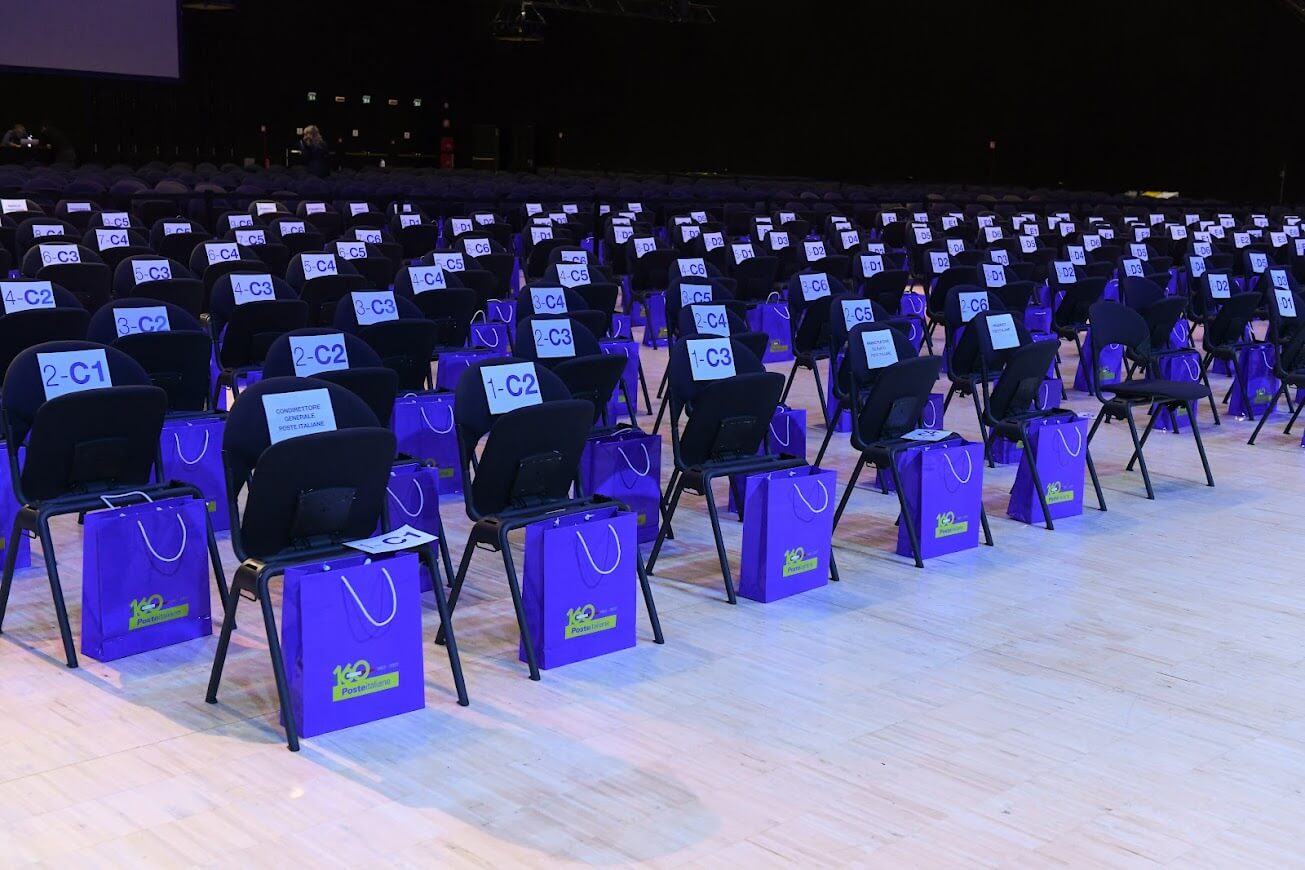 POSTE ITALIANE 
| 160 ANNI. LA NOSTRA STORIA NEL FUTURO DEL PAESE.
The history inside a "Nuvola".
"160 anni. La nostra storia nel futuro del Paese" is the institutional event that celebrates and recounts the important anniversary of Poste Italiane in the setting of the Nuvola Congress Center in Rome.
In the presence of the President of the Republic and the highest offices of the State, a day requested by the top management to celebrate a journey strongly linked to the history and growth of the country with a spirit of service, innovative impetus, proximity to the territory and inclusion of all communities.
Alphaomega manages the entire format of the event, taking care of the creative aspects, the planning, the executive production, the logistics and the management of the guests.
Over 1,600 participants with civil and religious institutions, Italian and international journalists and a representation of employees awarded by Maria Grazia Cucinotta and Alberto Angela, recounting the life of the company between history and current events.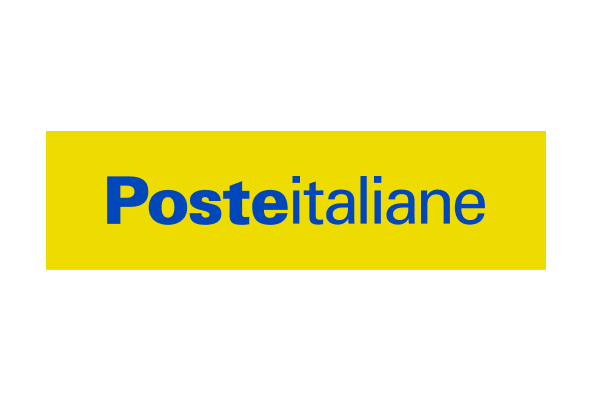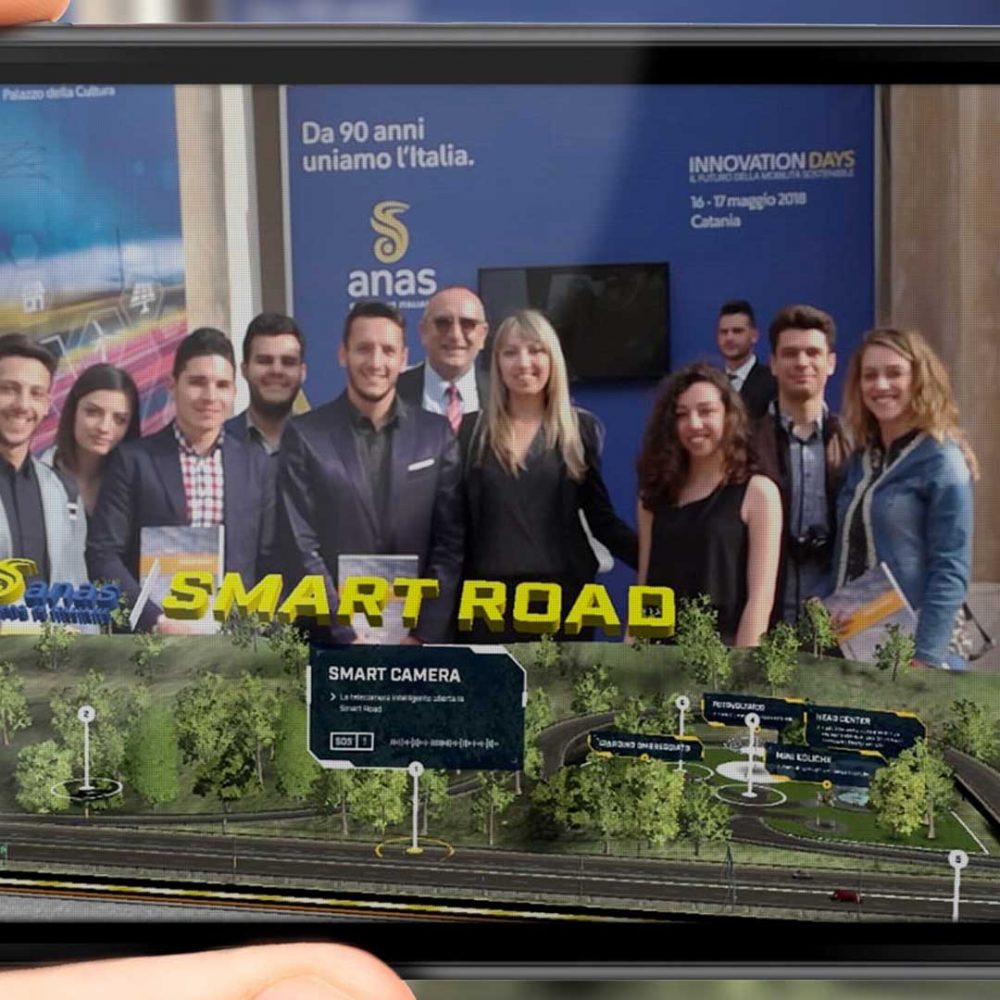 ANAS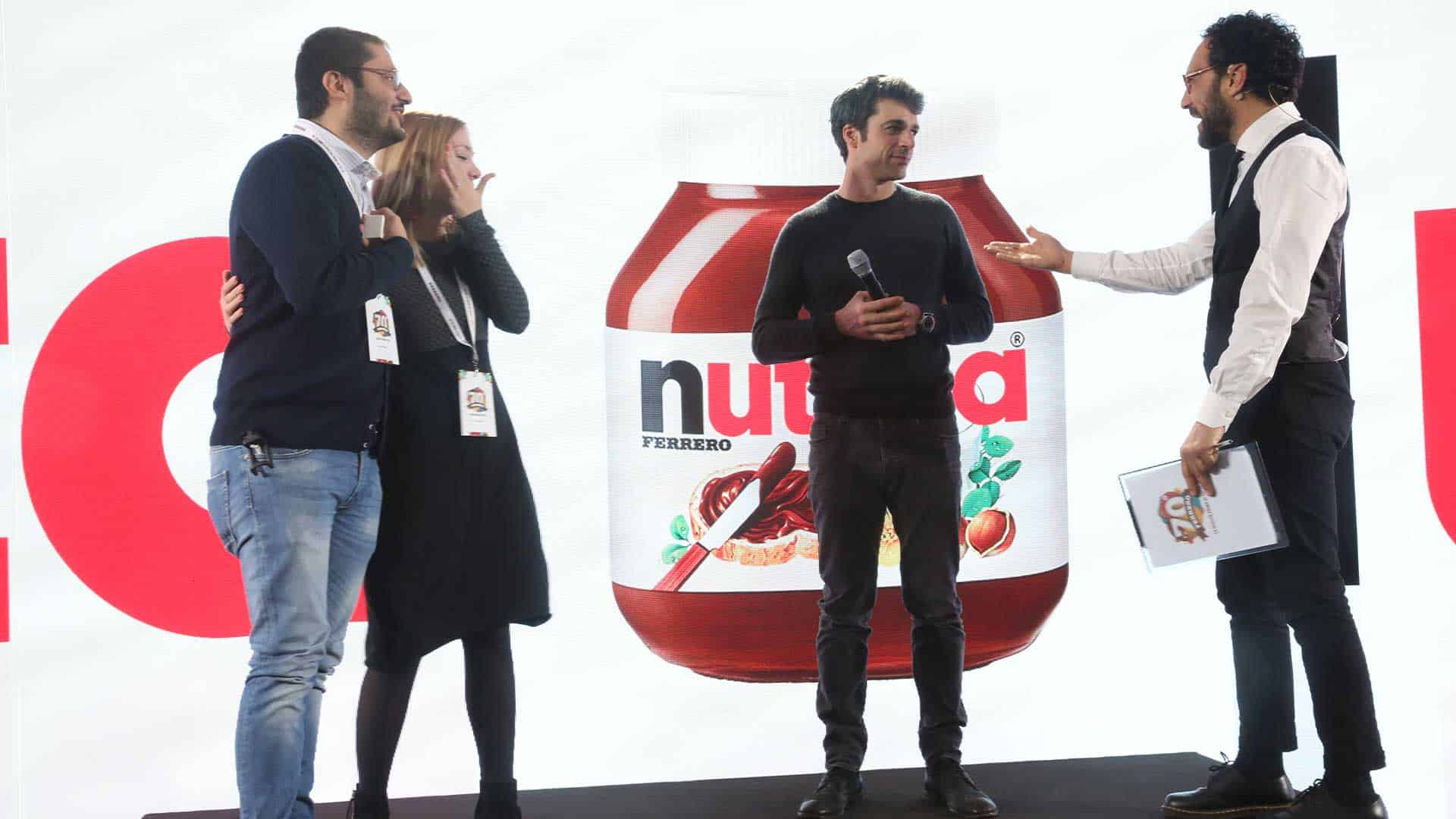 FERRERO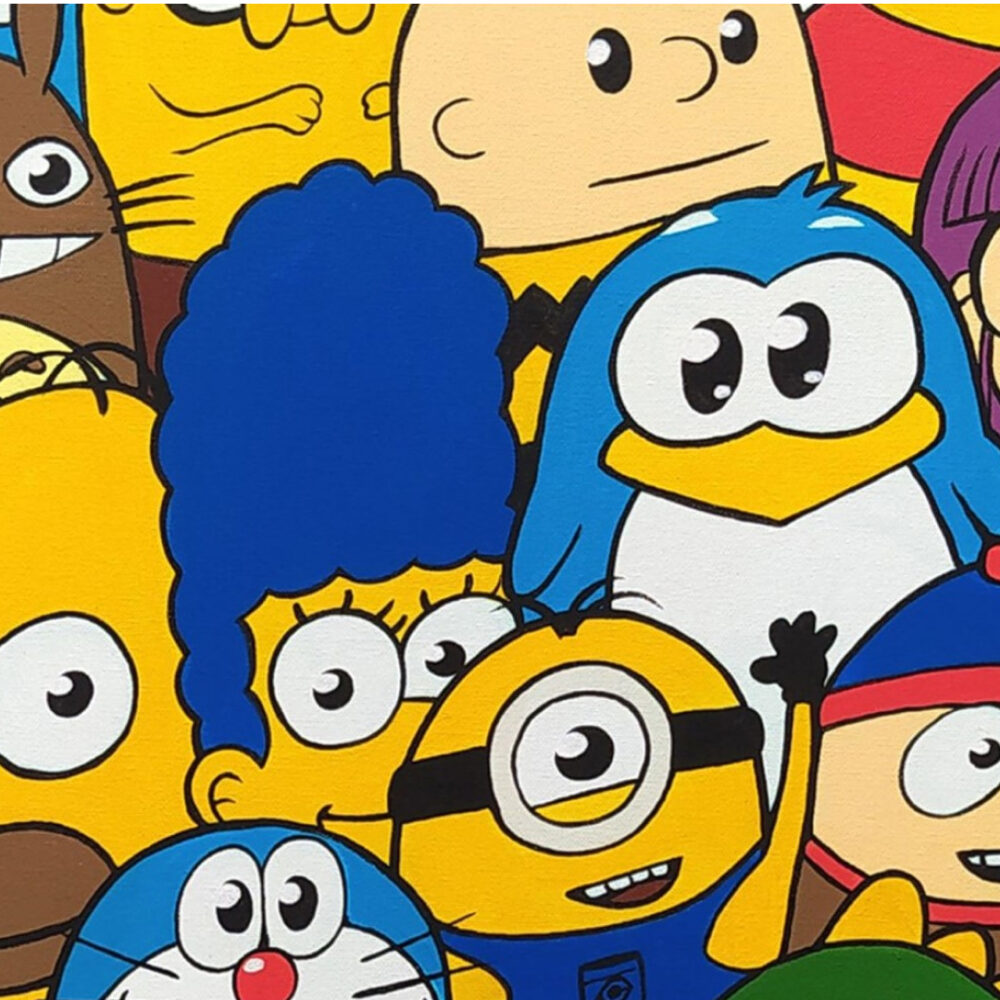 COMUNE DI ROMA
©2019 Alphaomega S.r.l. • P.I. 06751531002 • Credits: NOVA