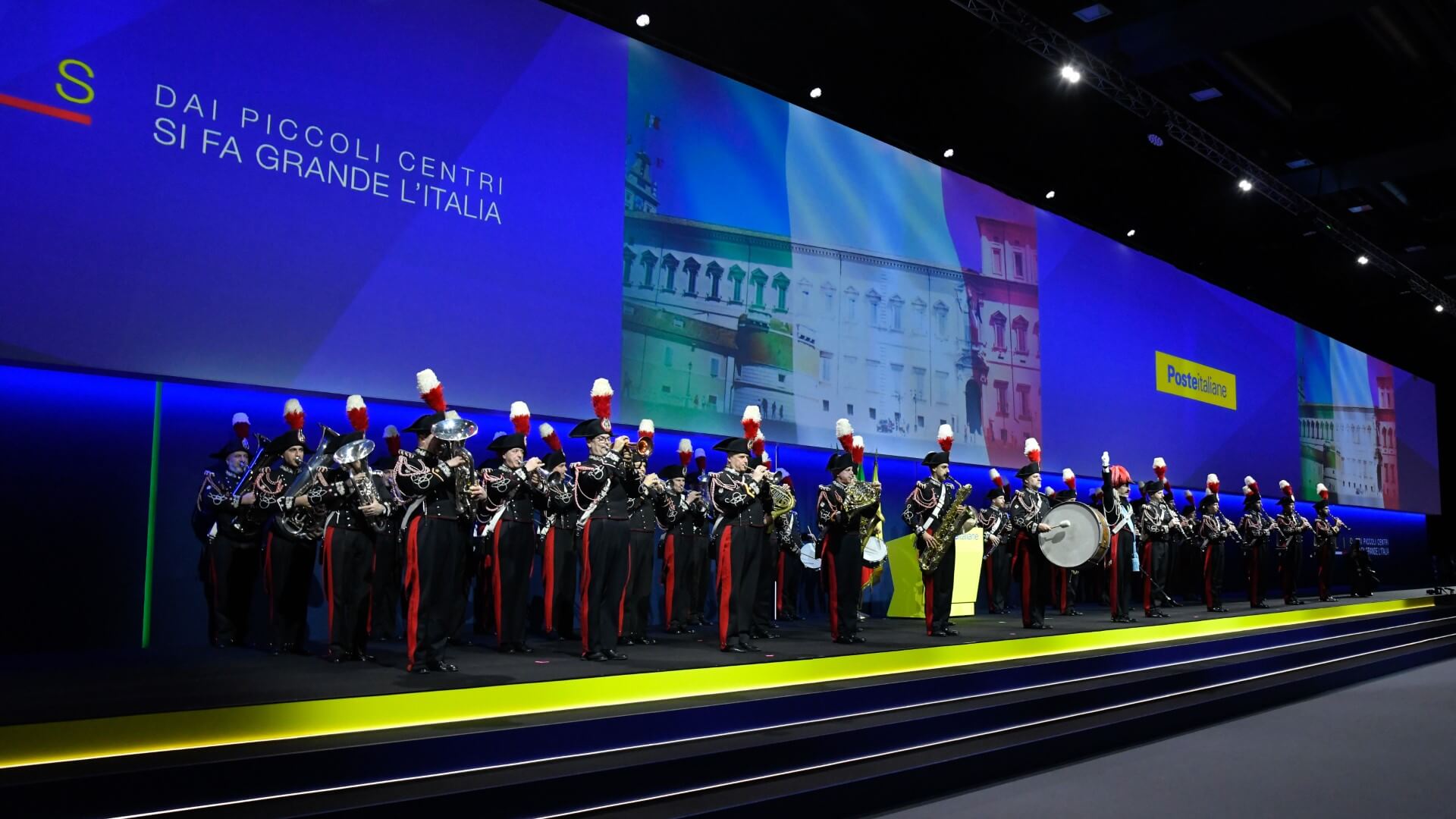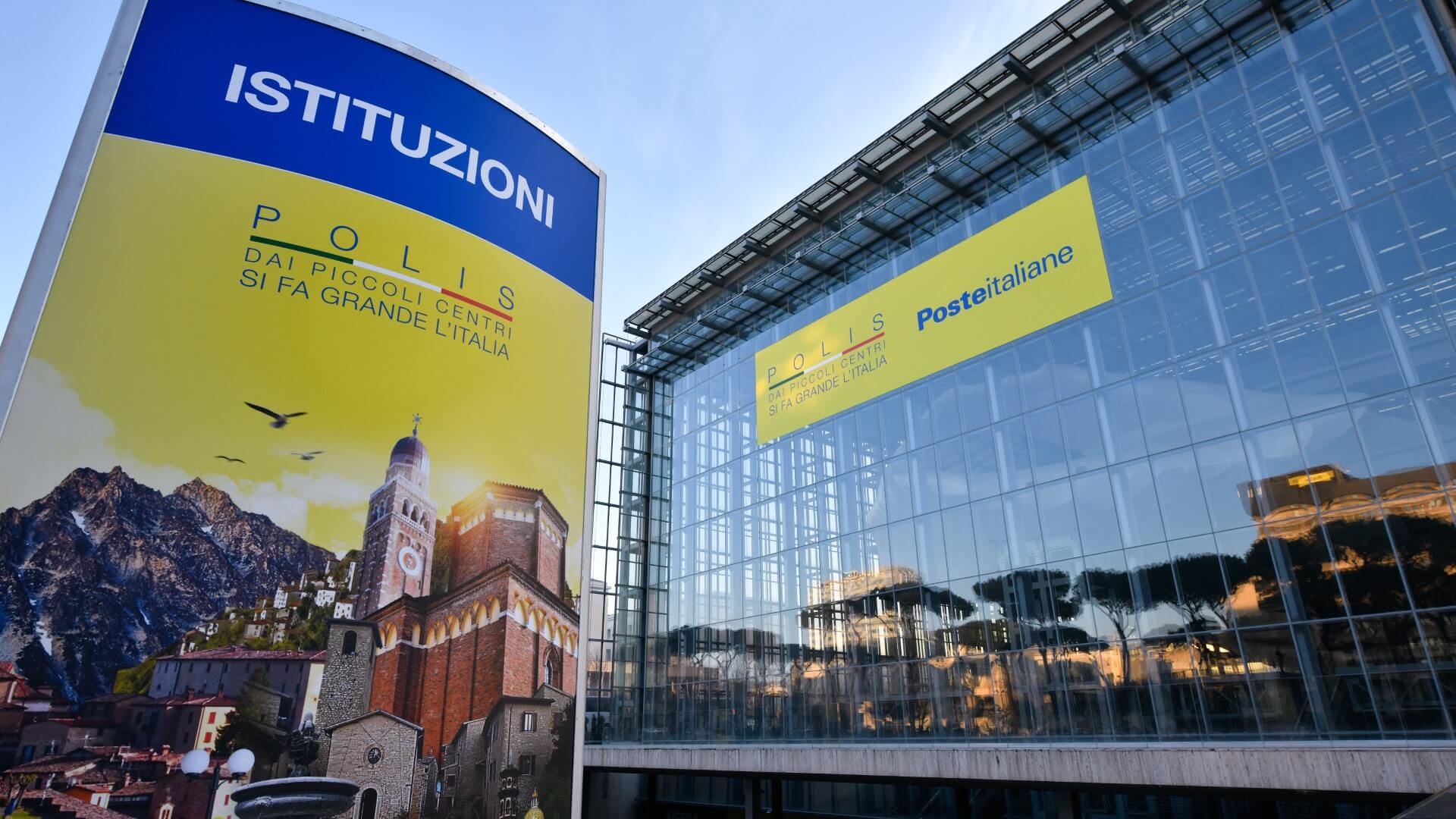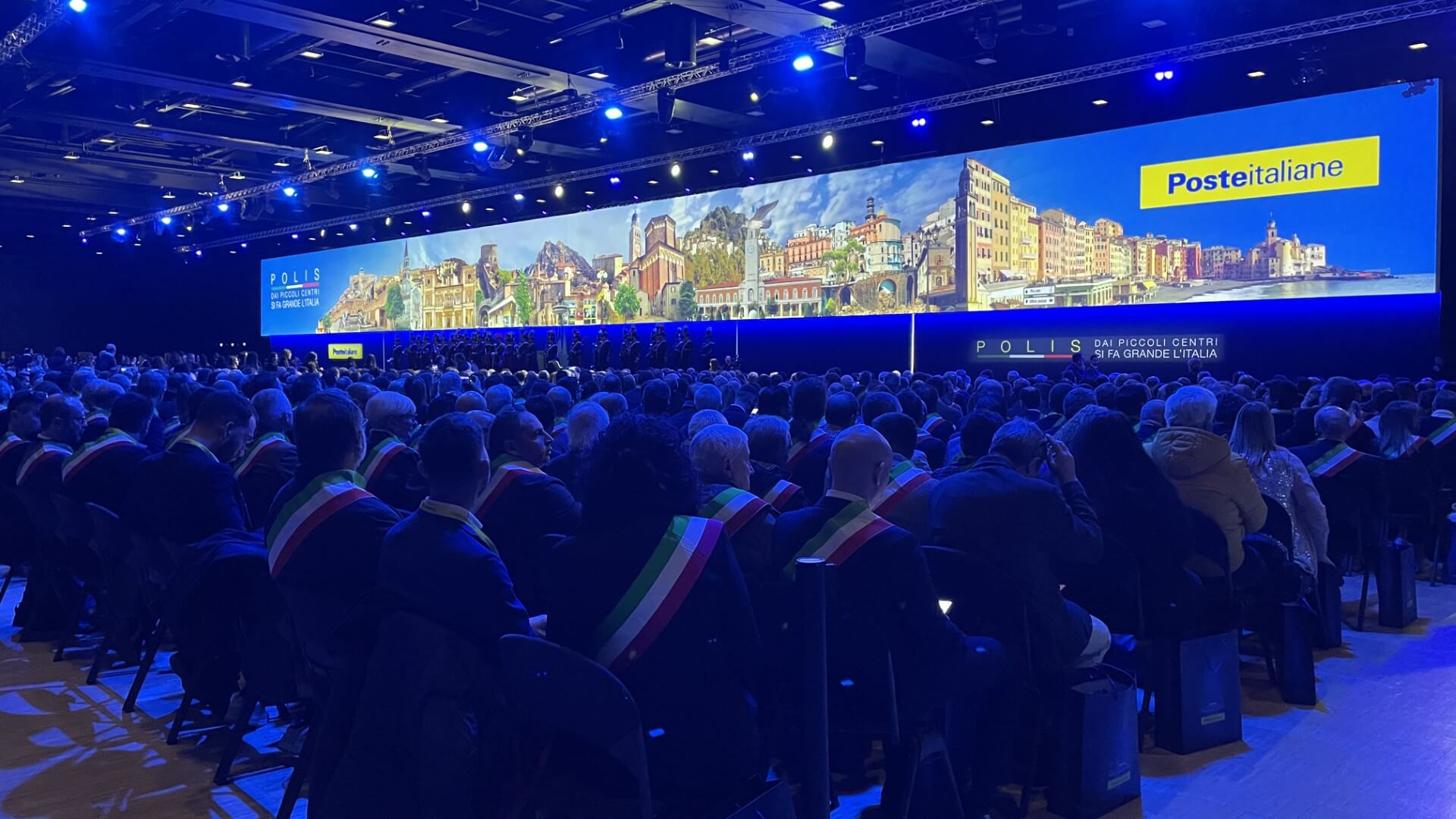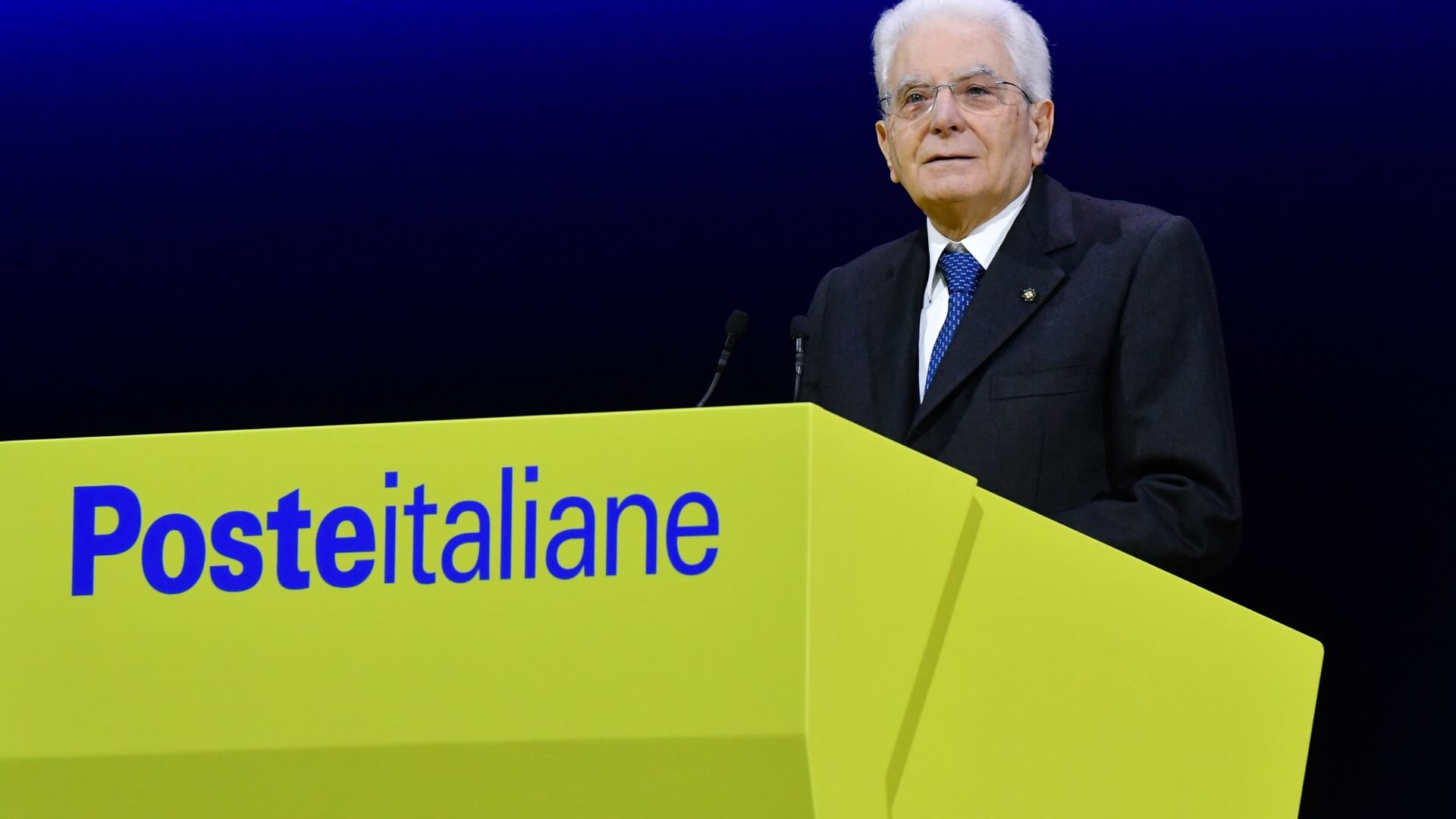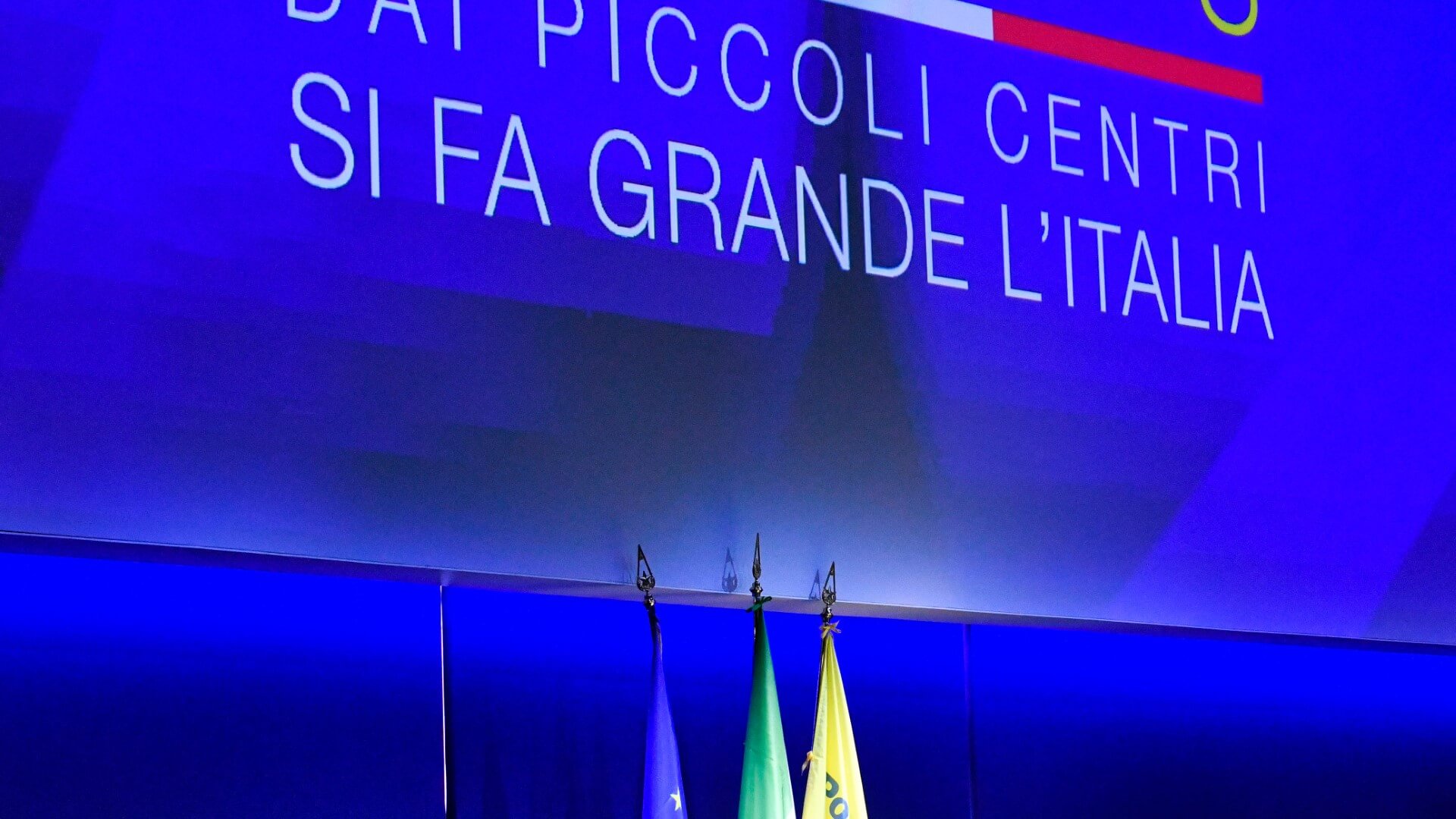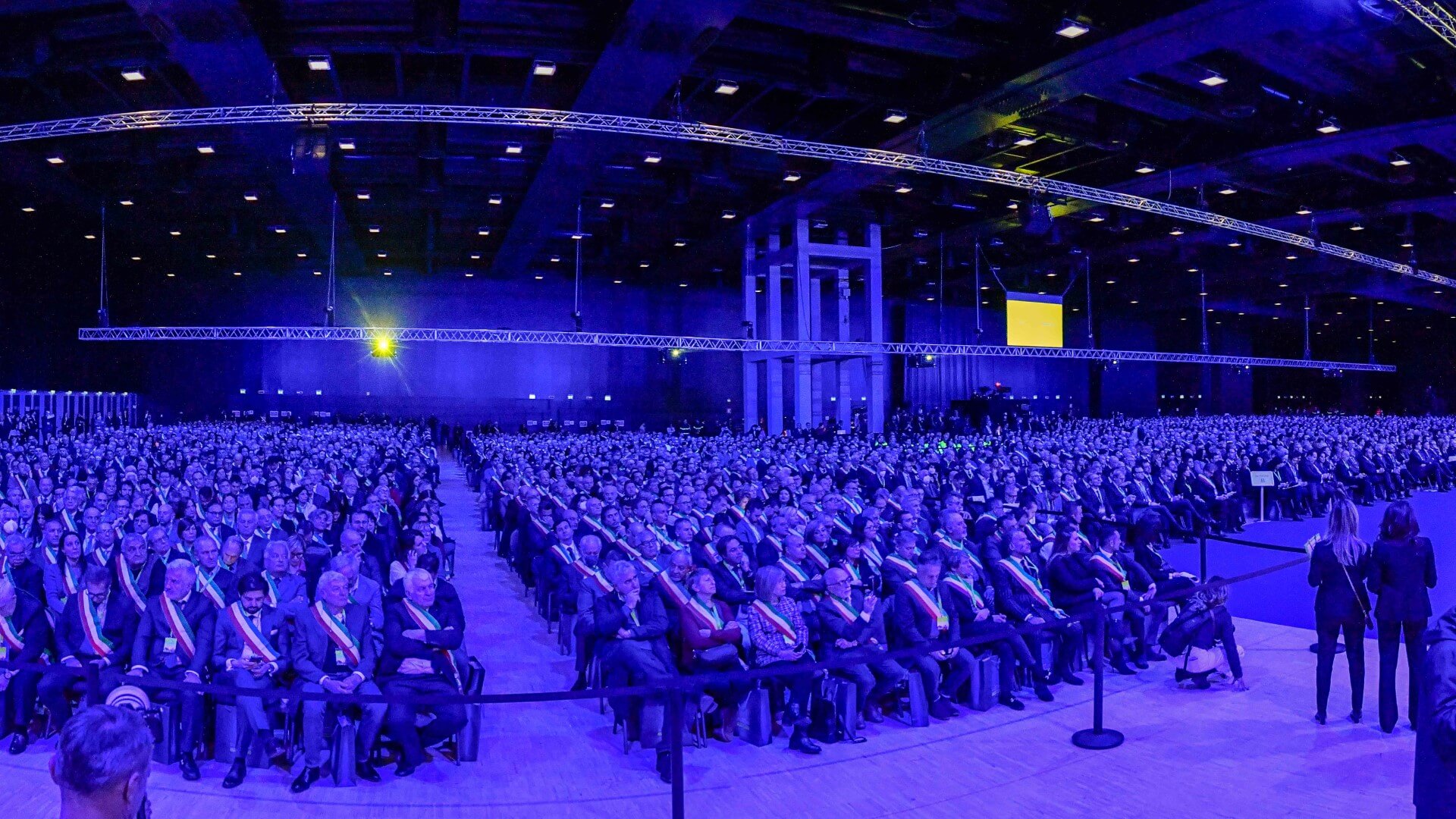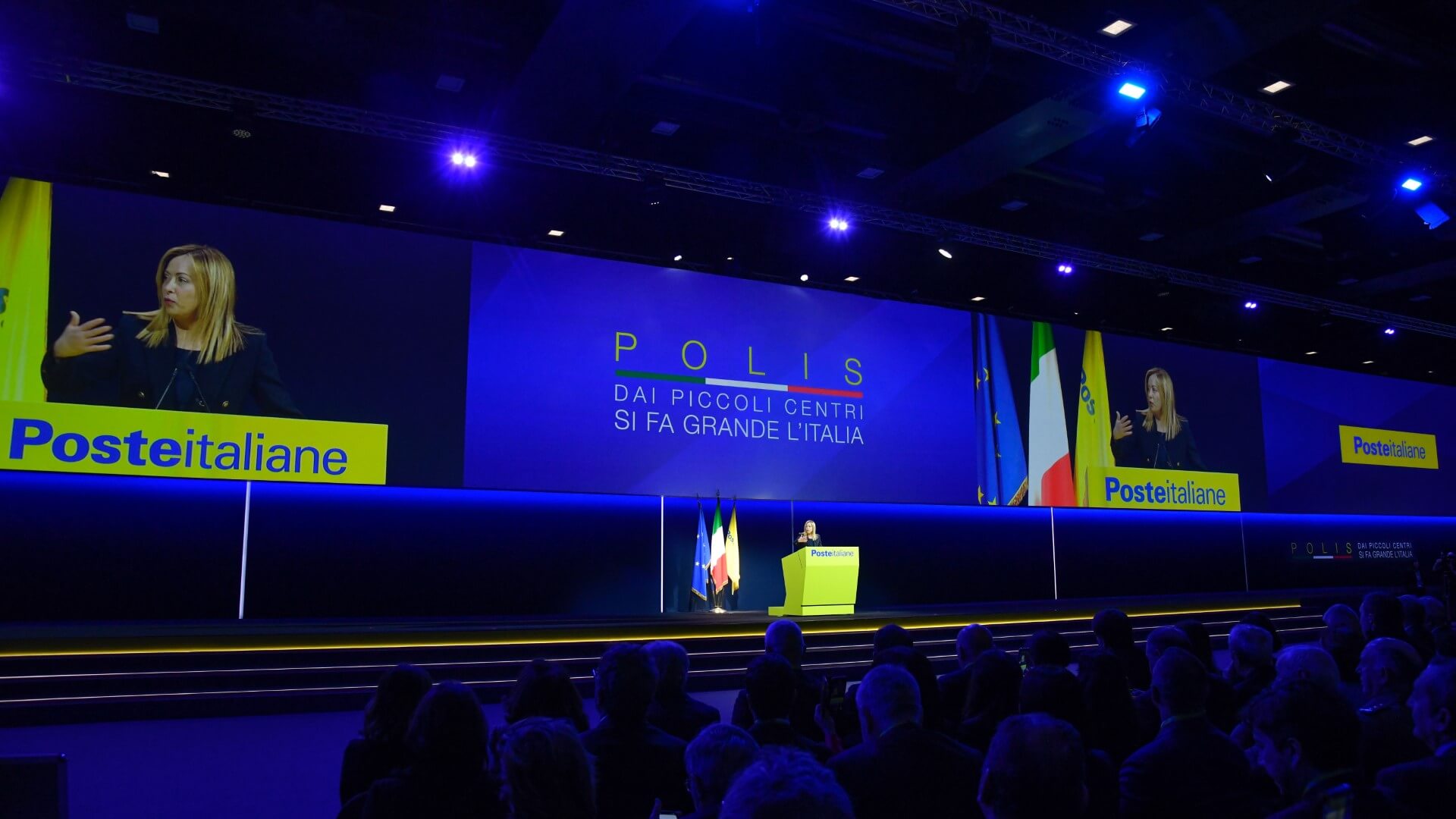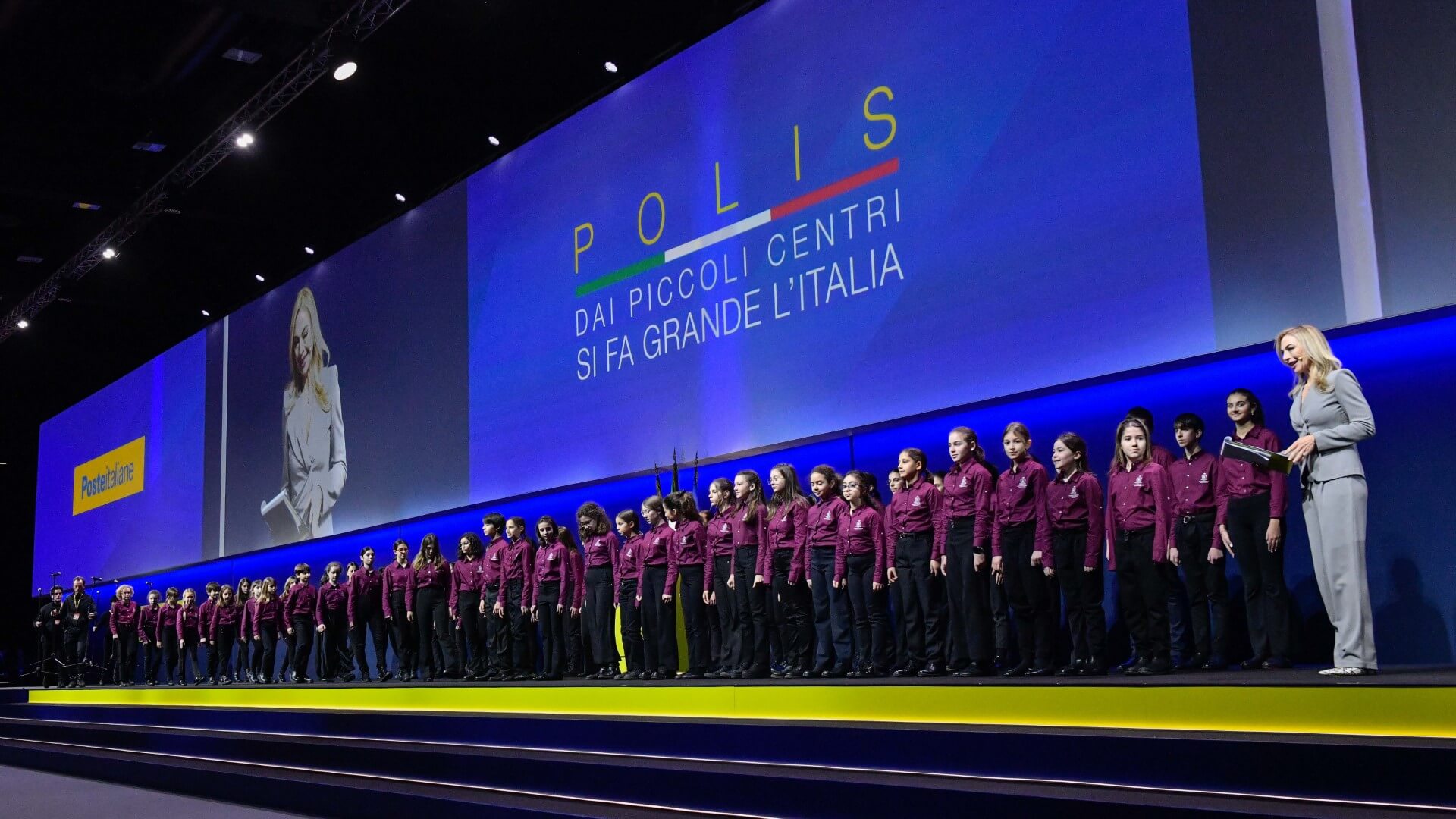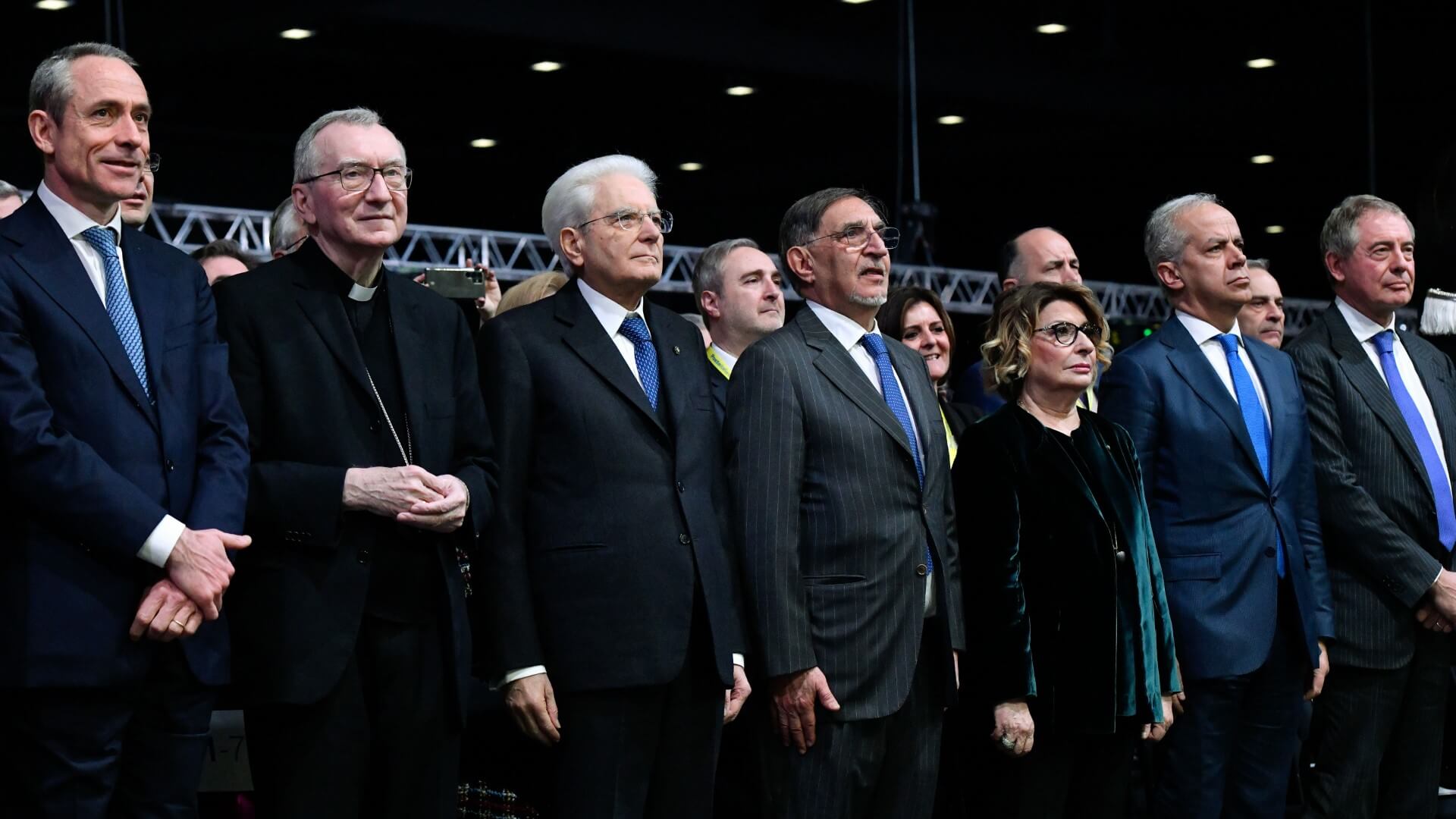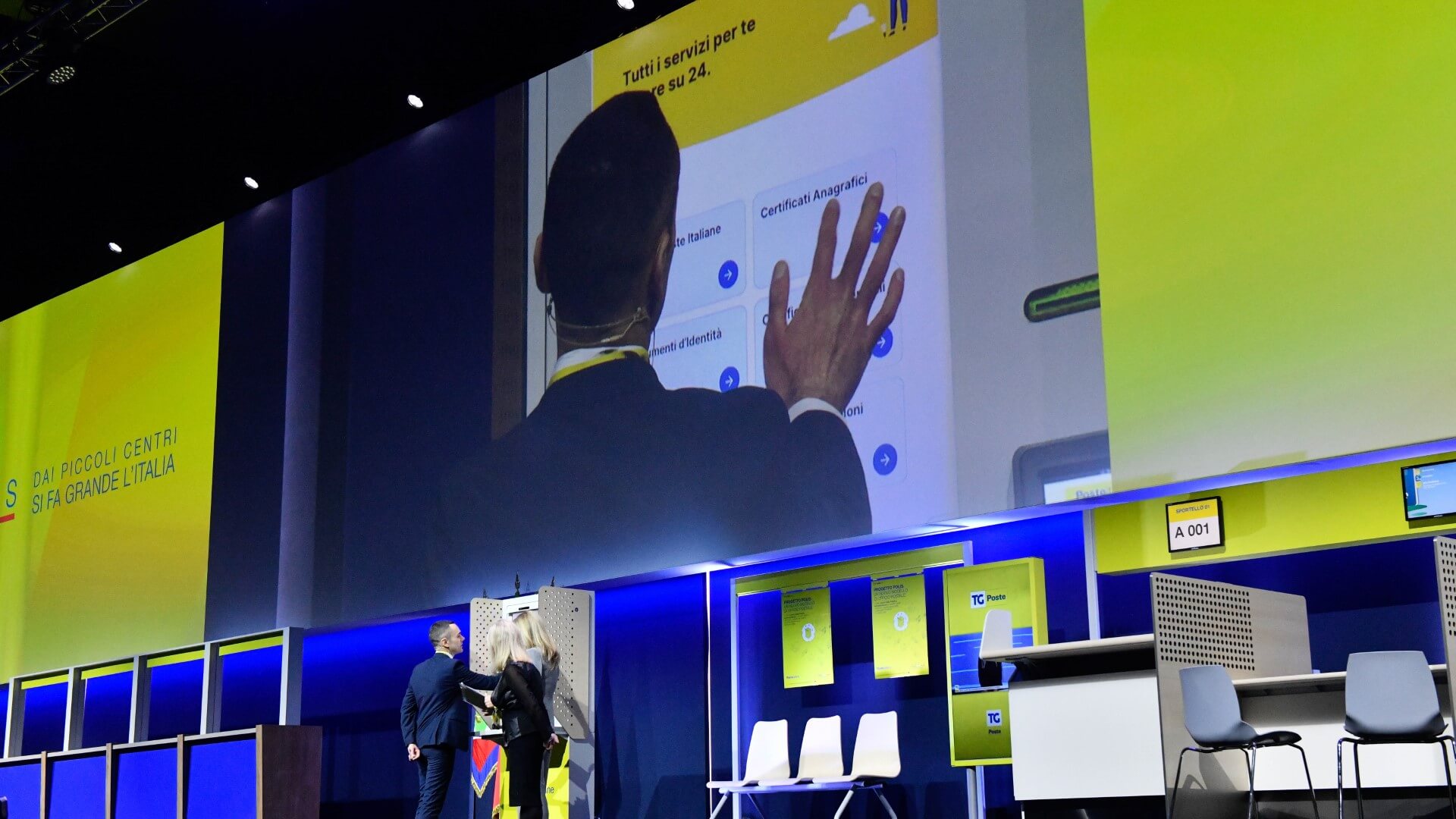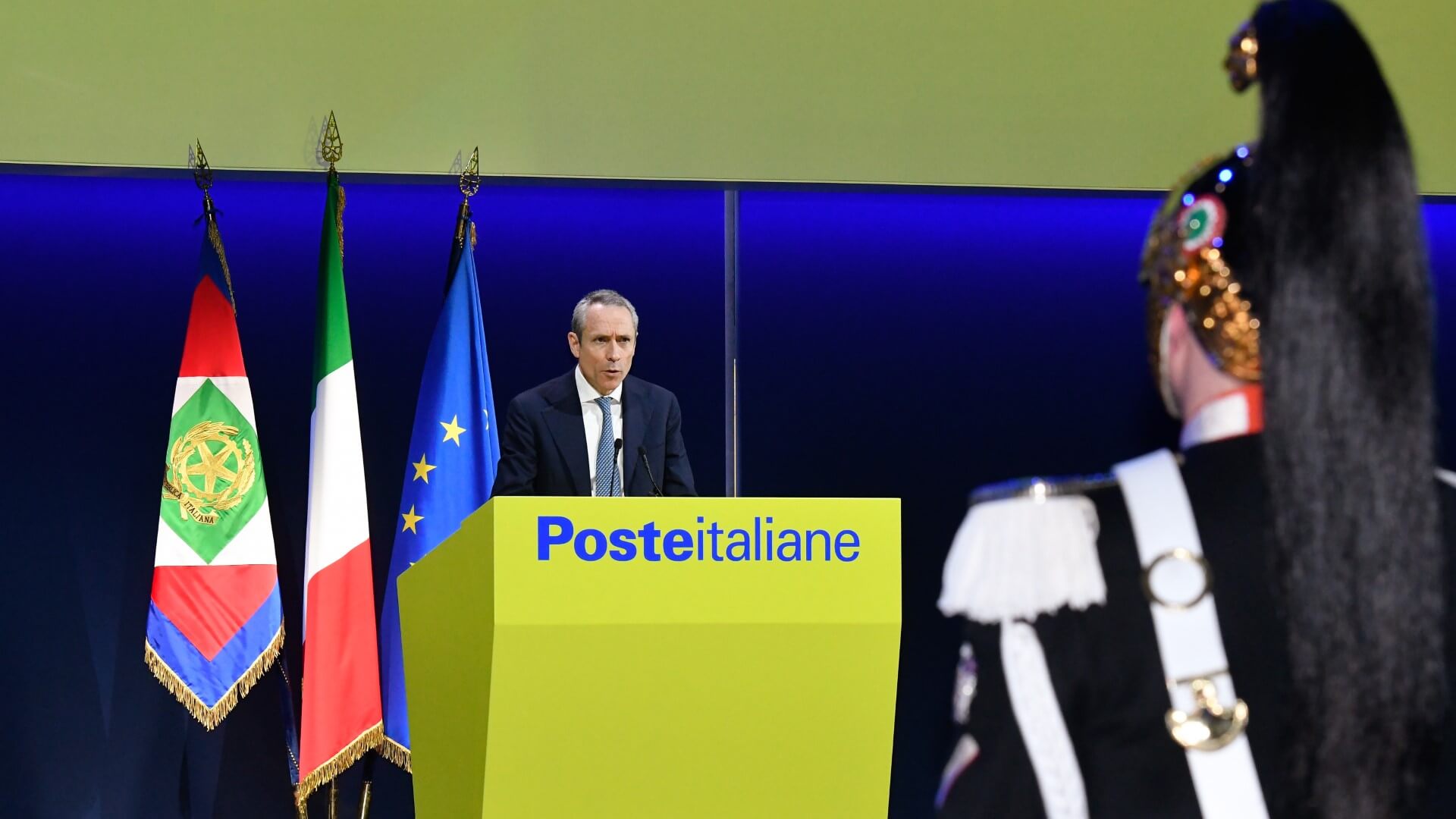 POSTE ITALIANE 
| POLIS. ITALY GROWS FROM SMALL TOWNS
Polis. For small towns a big event.
The highest personalities of the state, 5,000 mayors from all over Italy, hundreds of representatives of civil and religious institutions, top management, Italian and international journalists. In total, around 8,500 guests attended the presentation of Poste Italiane's "Polis" project at the Nuvola in Rome.
An event with a double character. On the one hand, the institutional one, with the aim of promoting the role of the Post Office for economic, social and territorial cohesion in urban centers with fewer than 15 inhabitants. On the other, the business one, with the presentation of the Polis Offices, new one-stop shops nearby for Public Administration services and of "Spazi per l'Italia", the largest coworking network in the country.
Alphaomega signs one of Poste Italiane's most important events of the year, taking care of the creative, planning, executive production (62 linear meters of megascreen), logistics and event management aspects.
During the event, in addition to the institutional interventions, the lineup was punctuated by numerous site-specific video contents, a spectacular reveal of the new layout of the post offices and the live performance of the choir of 66 young voices of the Santa Cecilia Choir.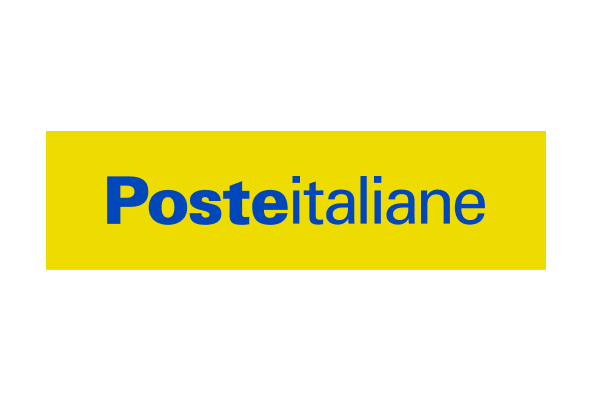 ©2019 Alphaomega S.r.l. • P.I. 06751531002 • Credits: NOVA