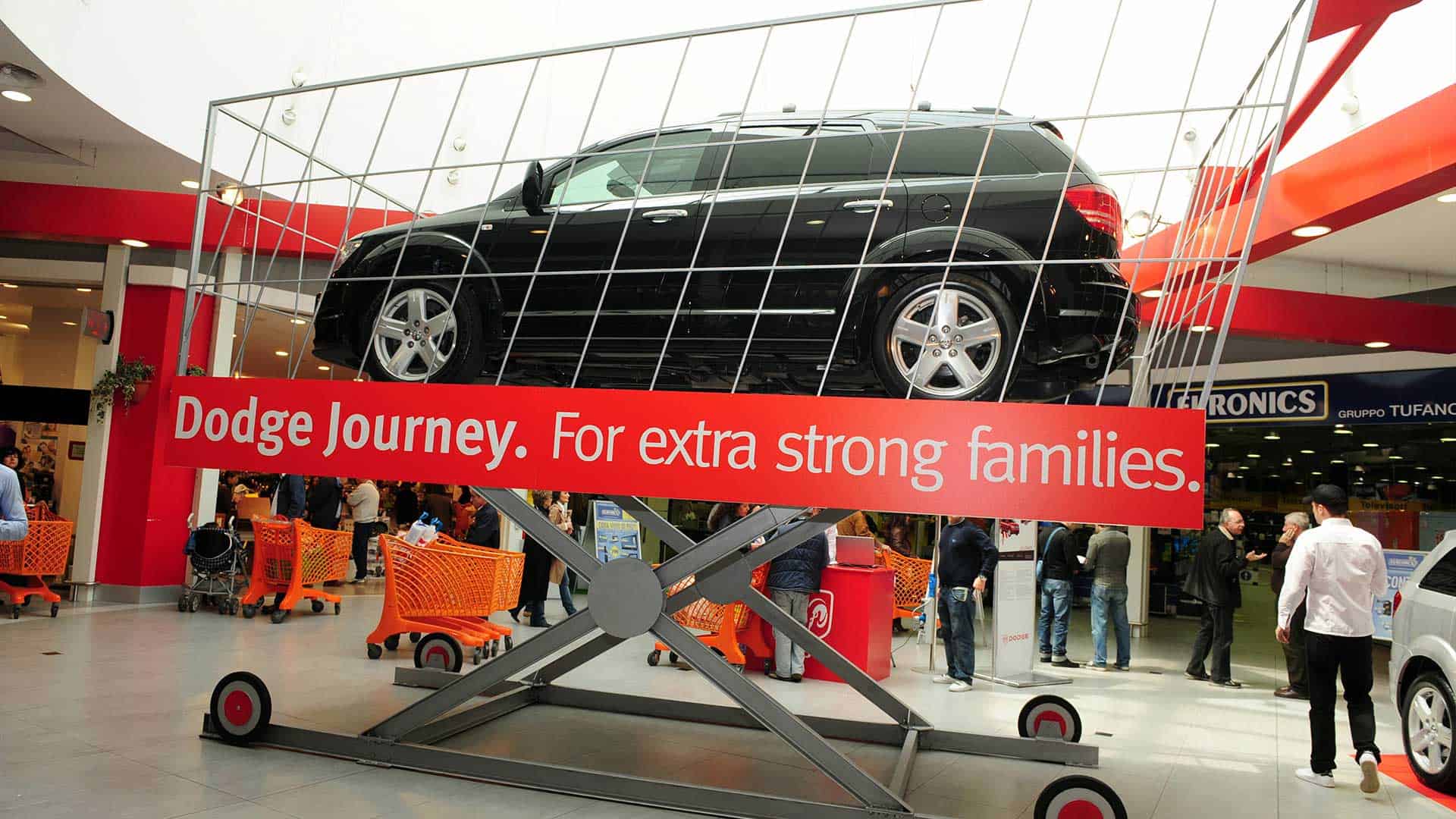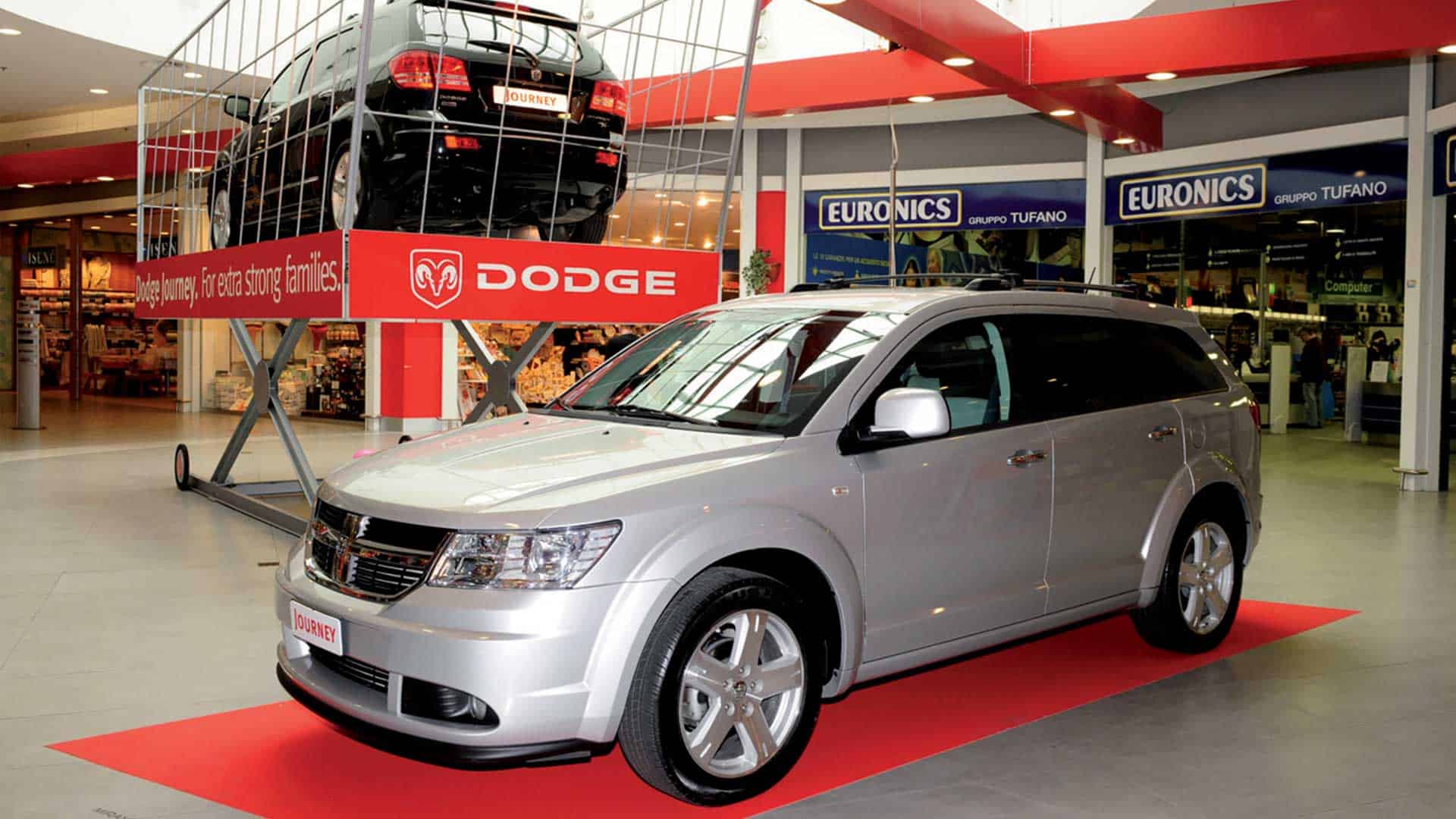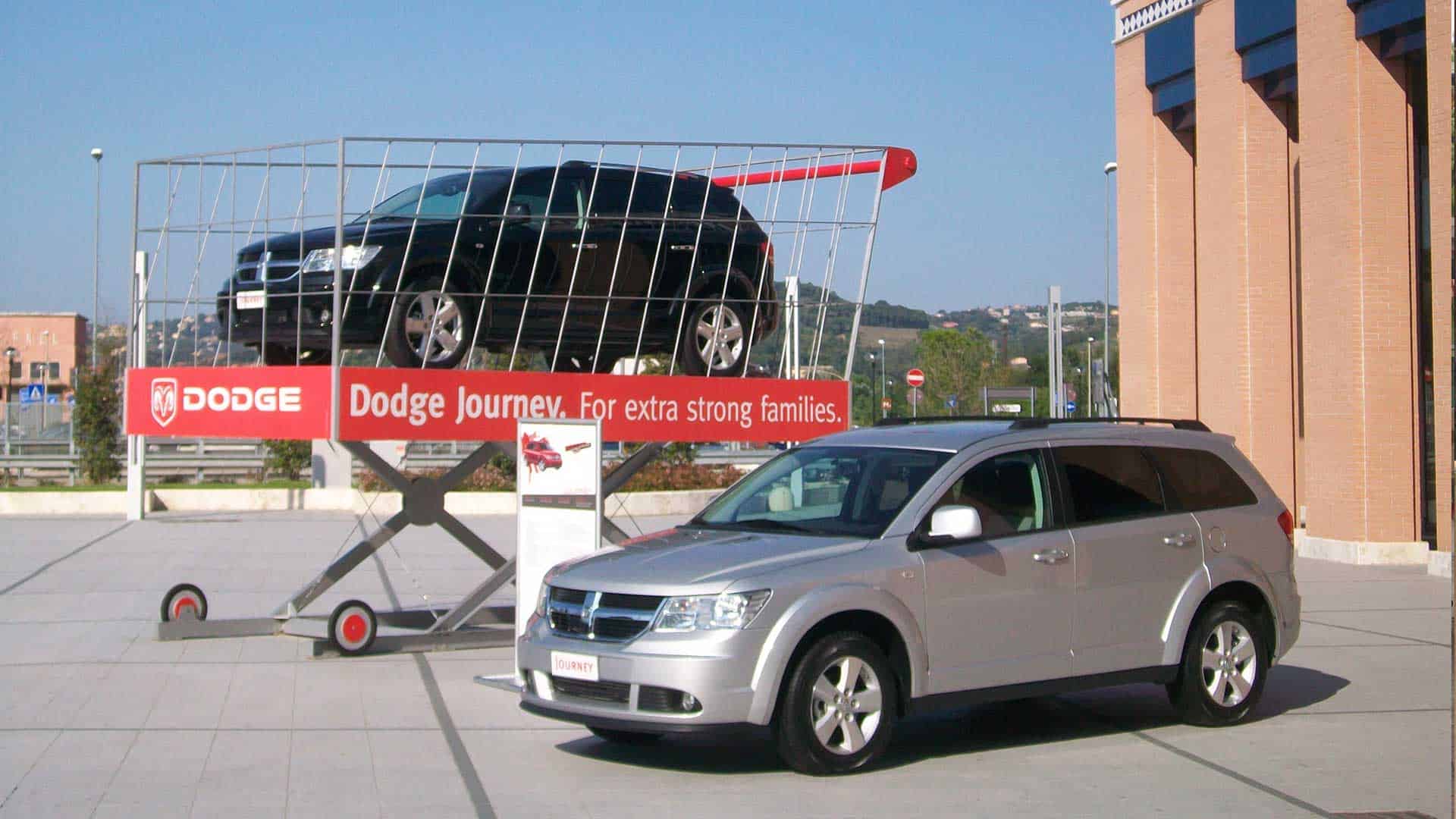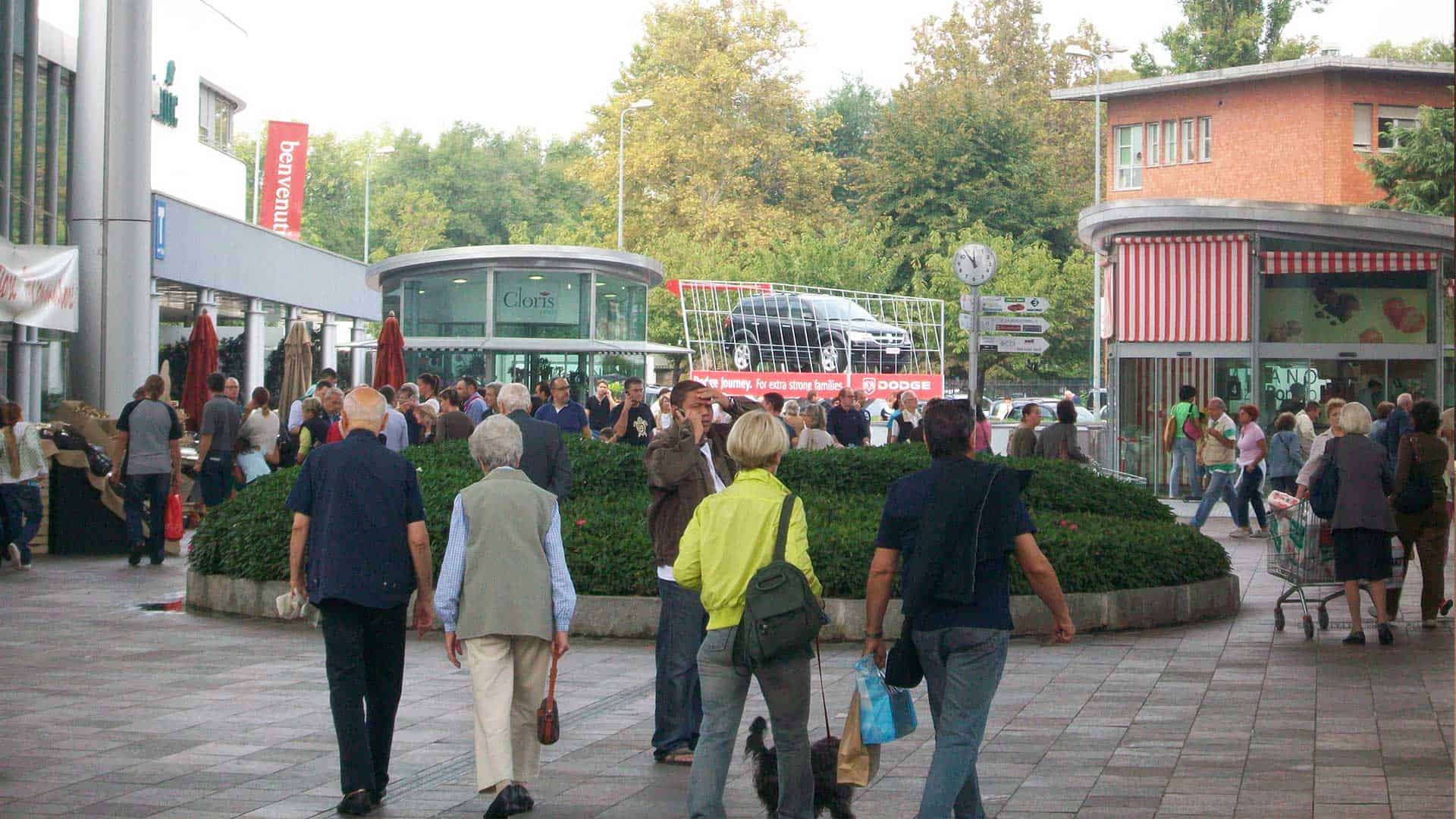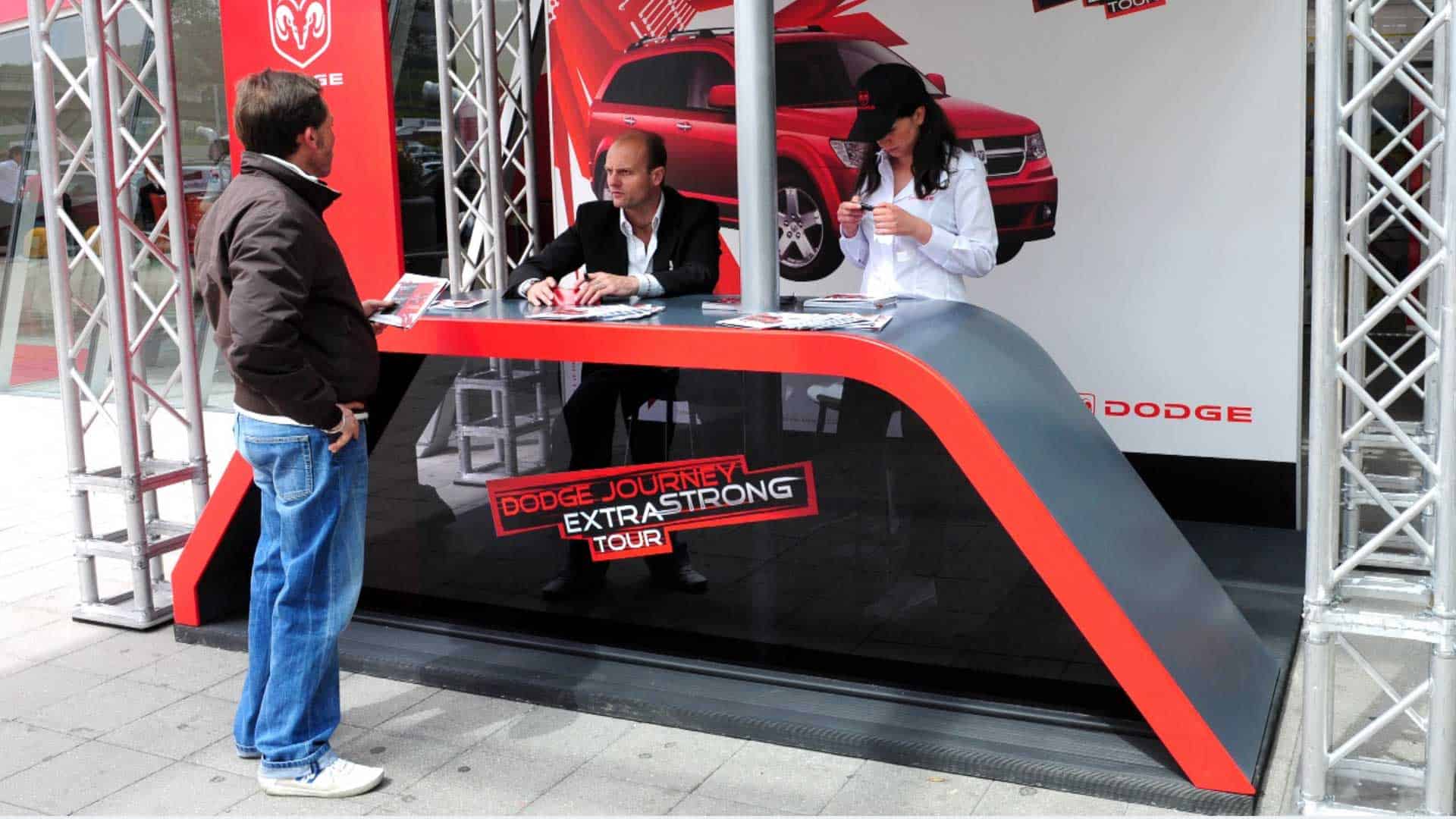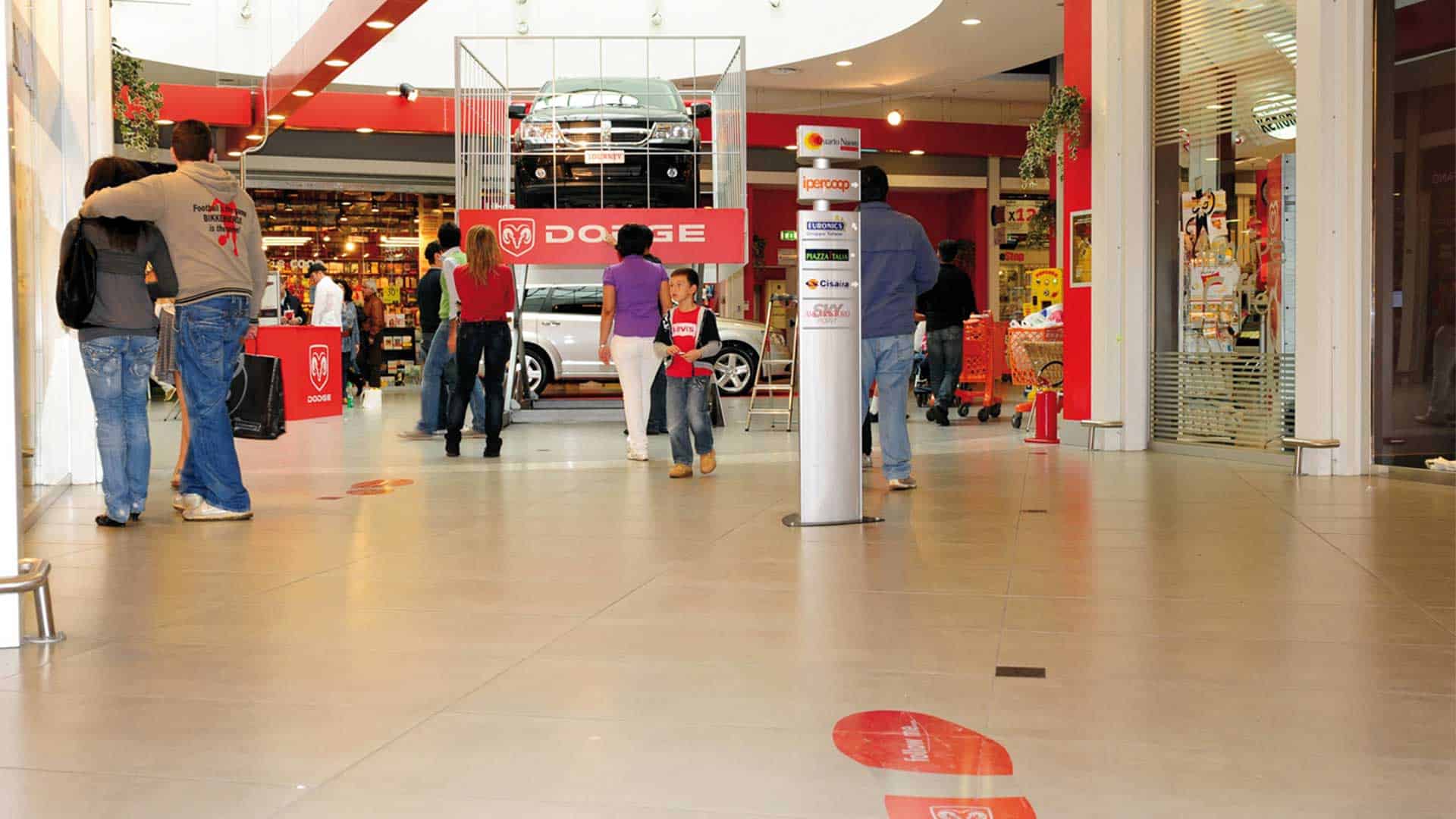 DODGE 
| THE EXTRA STRONG TOUR
A product presentation roadshow. Two months of activities on a roadshow that visited Italy's main shopping centres, creating greater public awareness of the American automobile brand and its "Journey" model.
Dovetailing with the advertising campaign, the roadshow focused on the oversize concept that characterises the lifestyle of the 'extra-strong' family – the protagonists of the campaign.  This was the inspiration for a spectacular mega- installation: an enormous shopping cart containing a Dodge Journey vehicle.
A stand featuring a second car was displayed beneath the shopping trolley, and the public also had the opportunity to take test drives from stations set up outside the shopping centres.
A guerrilla activity featuring floor graphics in the form of giant footprints that led the public from the entrances to the Dodge stand was also deployed.
In addition, fake keys attached to giant key-chains in the shape of Dodge Journeys were placed in the locks of vehicles from competing brands in the car-park .
CATEGORY / PRODUCT LAUNCH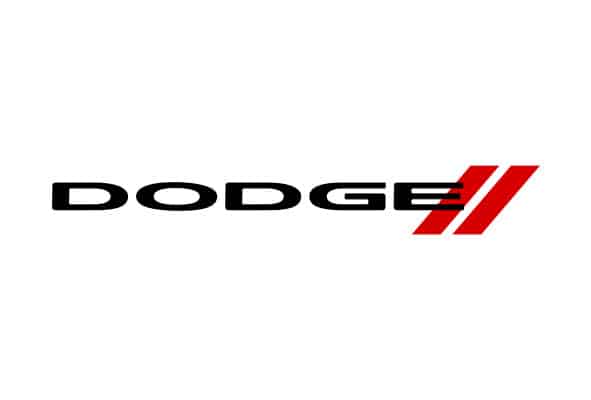 ©2019 Alphaomega S.r.l. • P.I. 06751531002 • Credits: NOVA