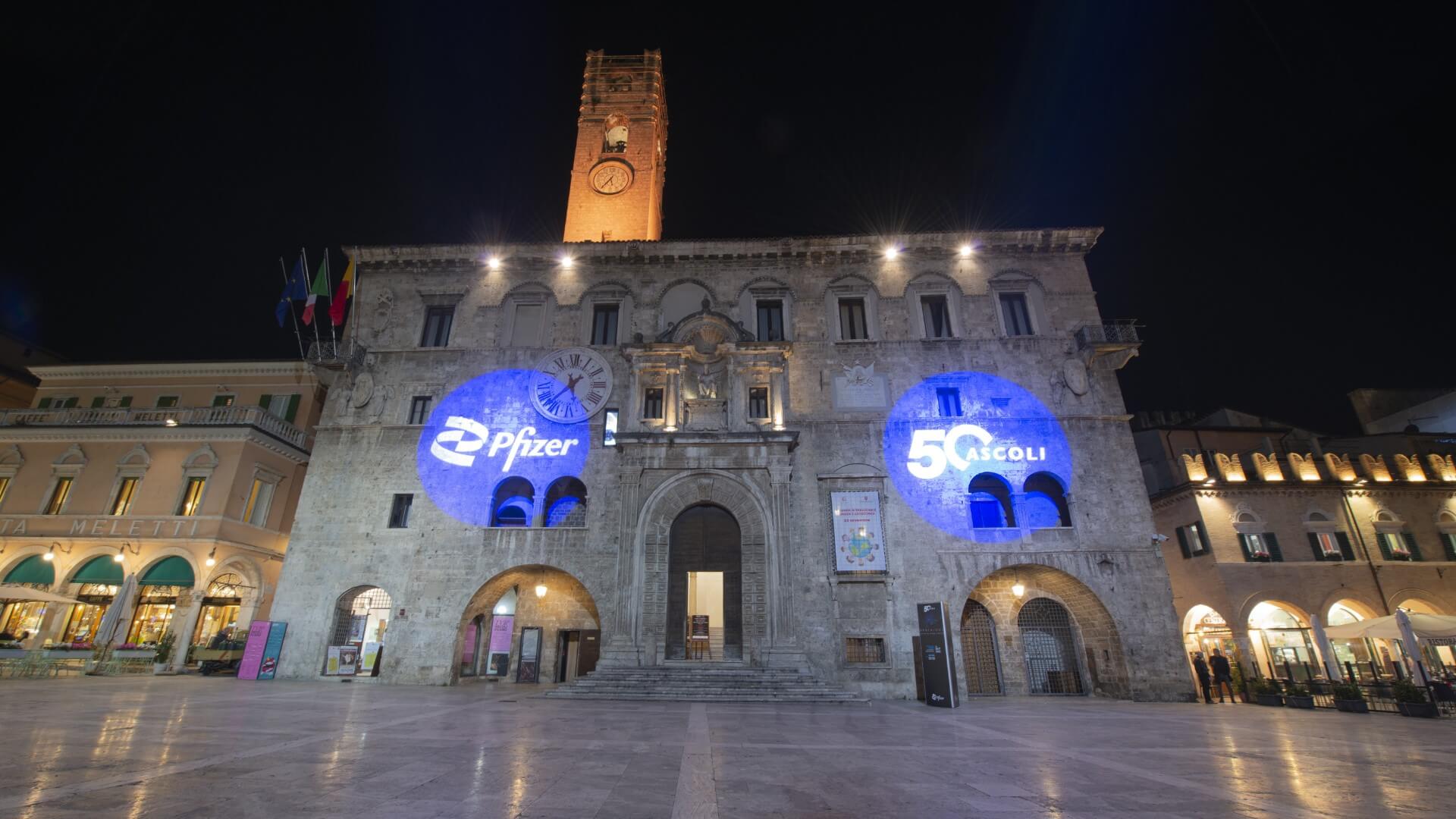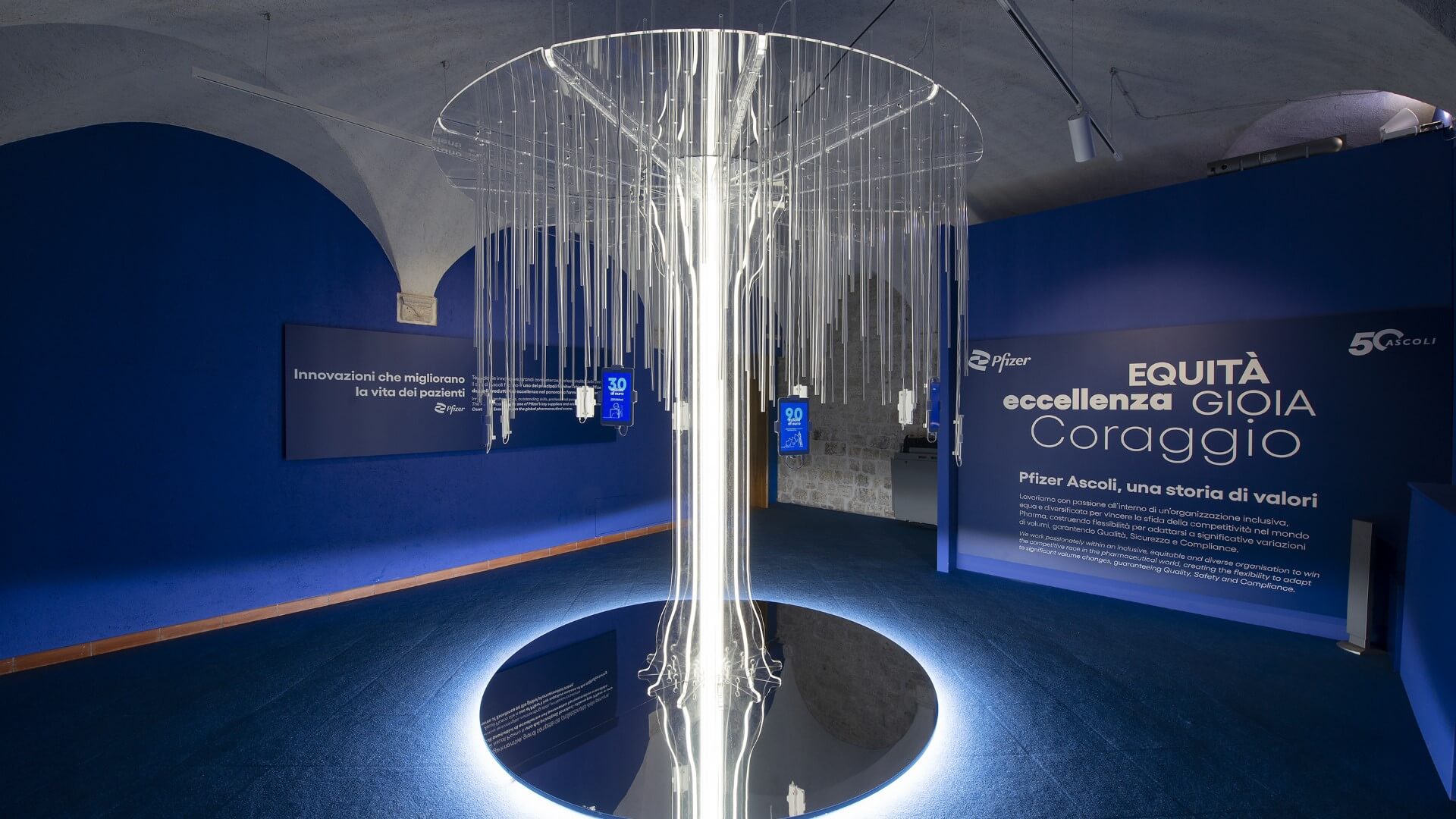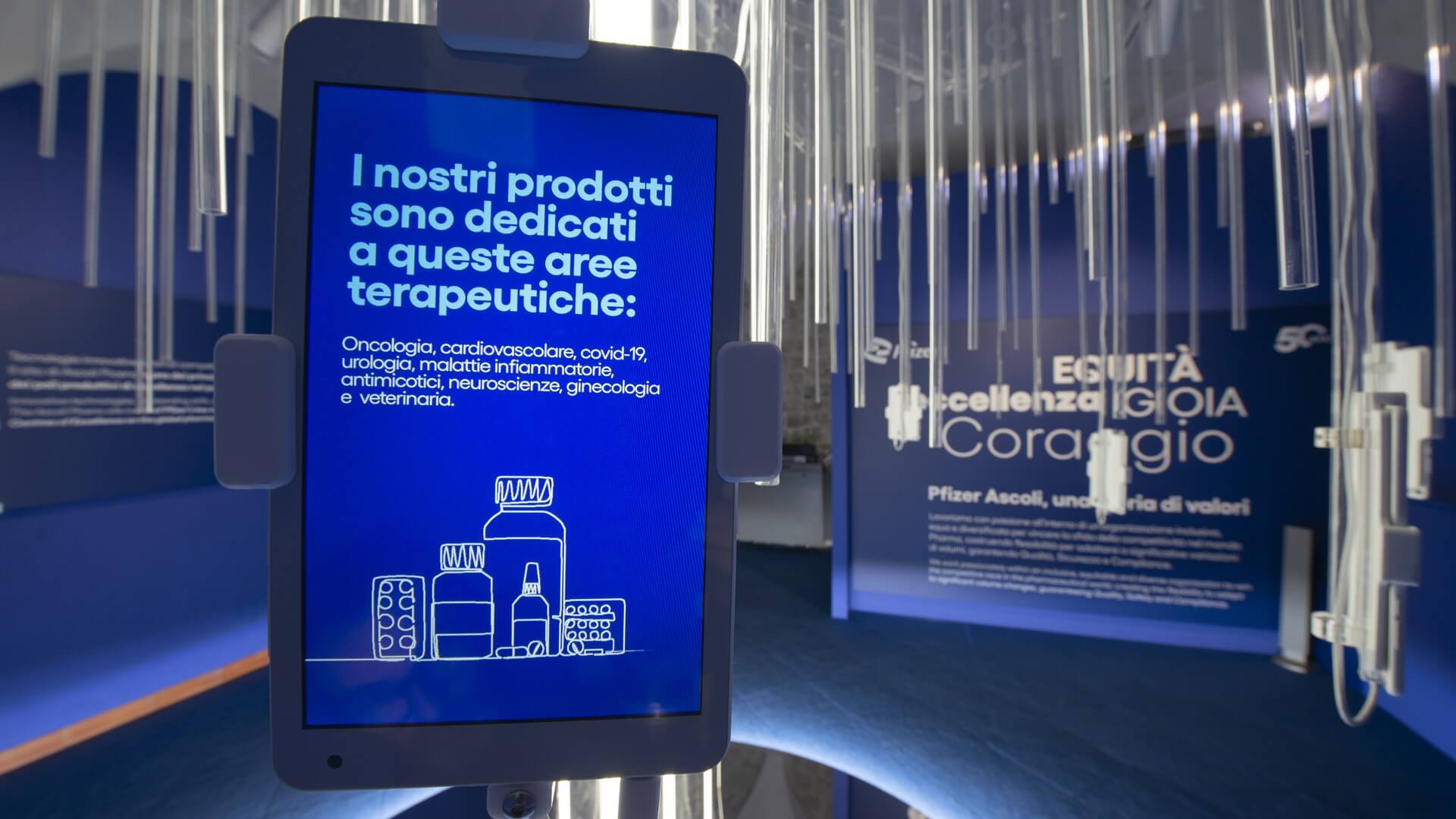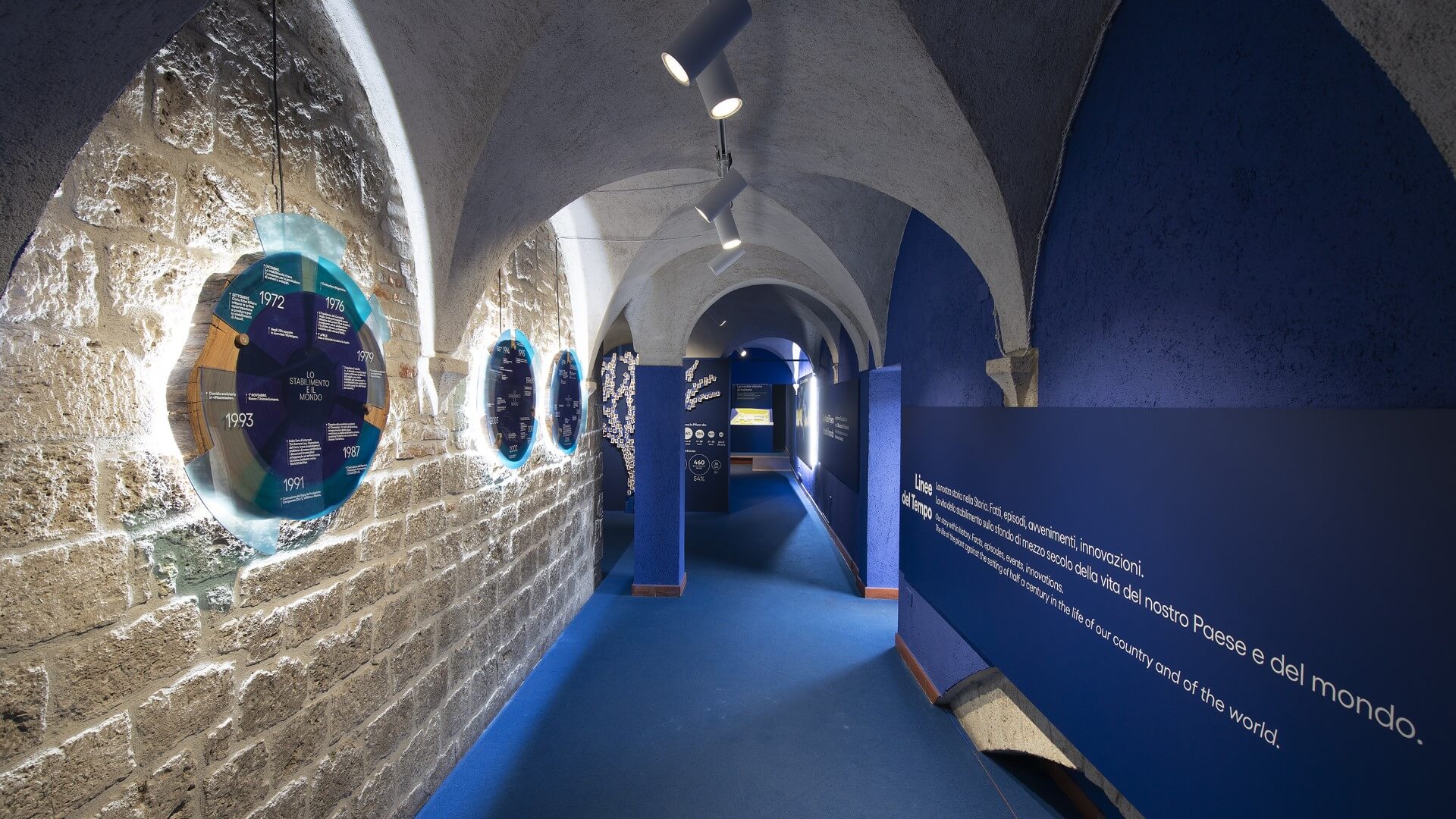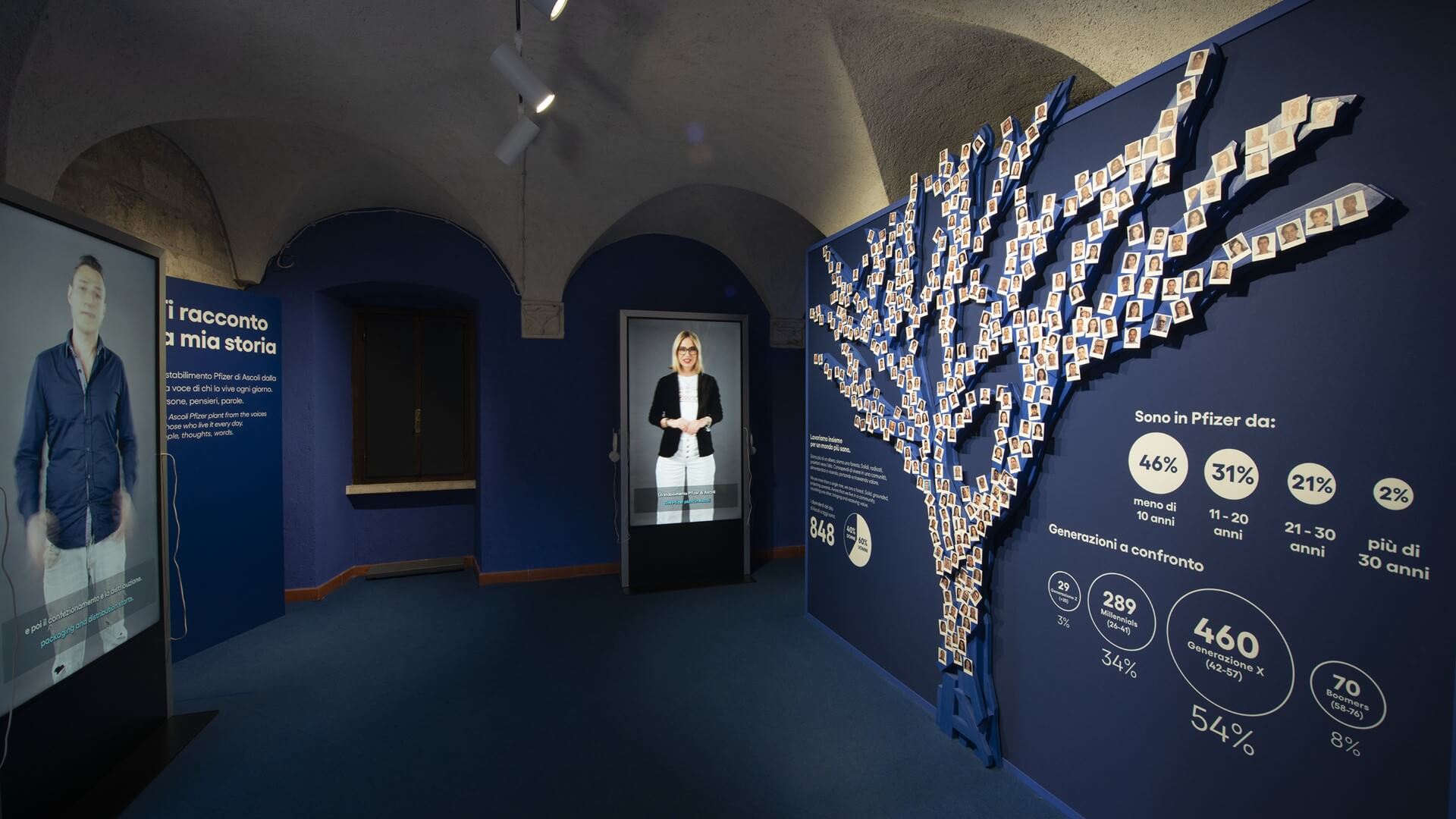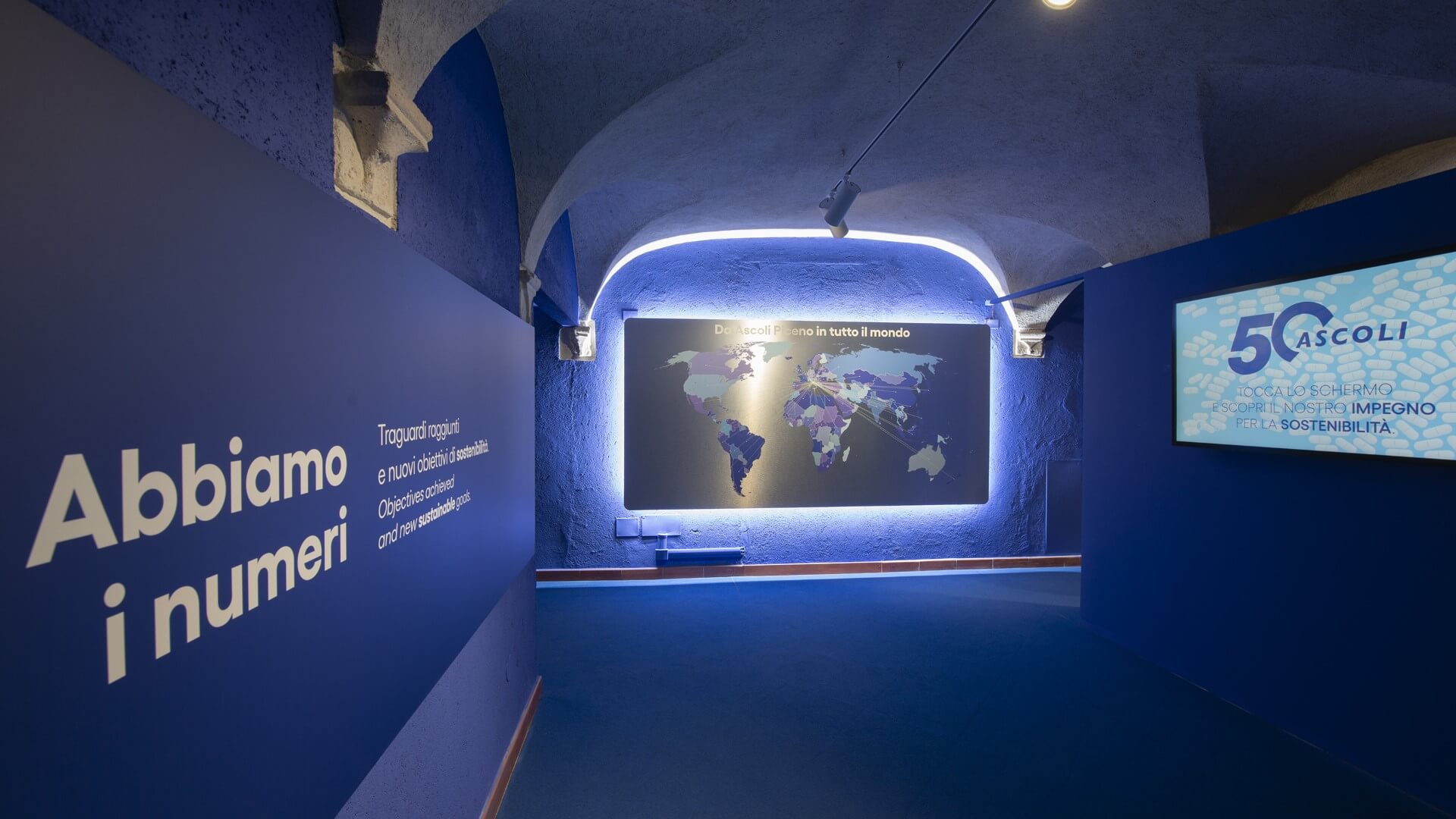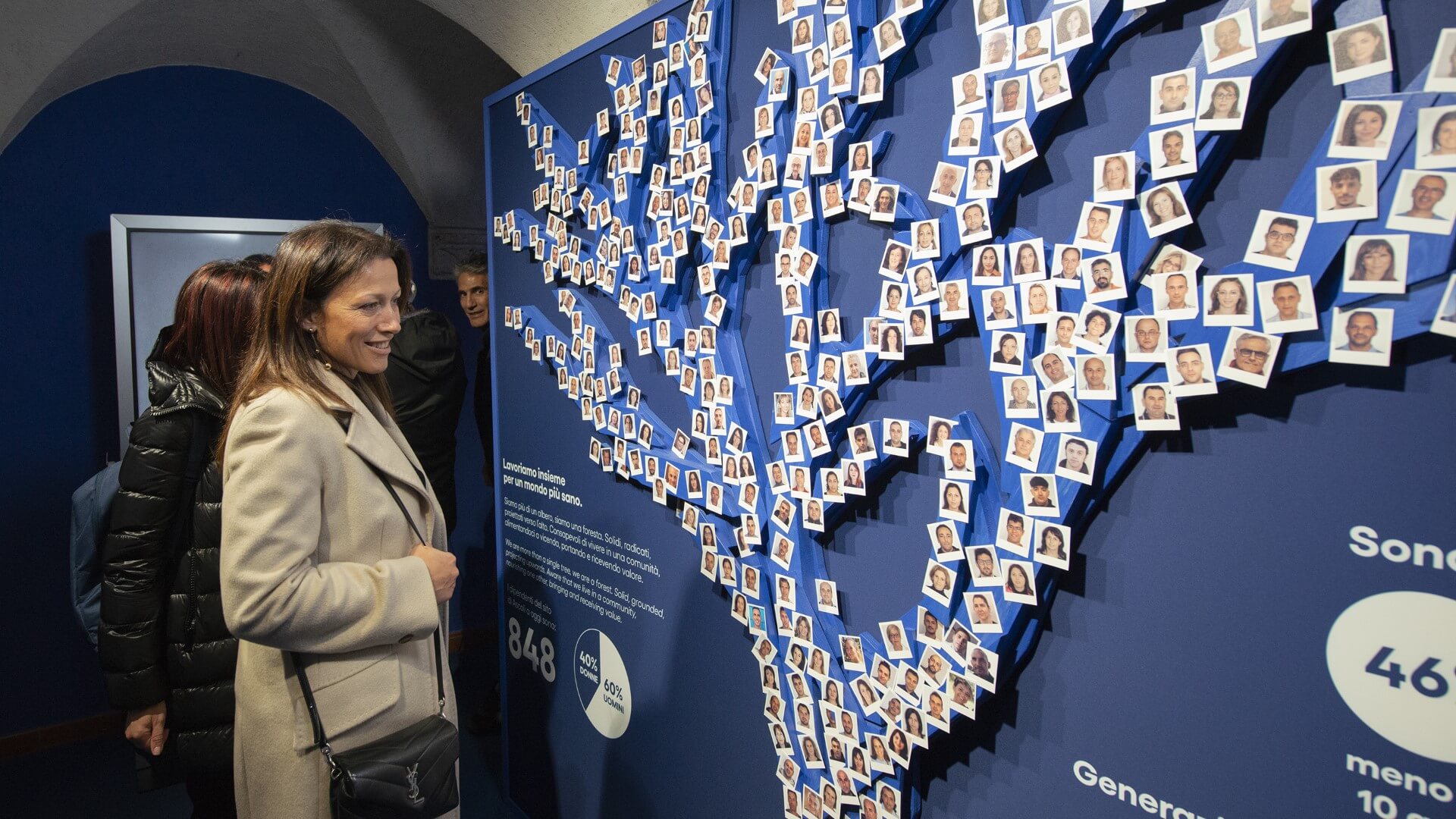 PFIZER
| 50° ANNIVERSARY ASCOLI PICENO
50 years to touch by hand.
"Genealogy. Insieme. Una storia. La nostra". A hi-tech exhibition to celebrate the half century of activity of the Pfizer production site in Ascoli Piceno set up in the spaces of the historic Palazzo del Capitano.
An experiential and interactive journey to rediscover a collective history in 50-years of industrial activity. A journey through corporate and human roots, ties and connections told through a collection of site-specific narrative installations, designed and developed to offer the public an immersive experience in the history and current reality of one of the most important production sites of the biopharmaceutical multinational , whose products reach 100 markets around the world.
The guiding metaphor is the tree which becomes the narrative paradigm on which is based the development of the installations, which in some cases see as protagonists the same employees of the plant.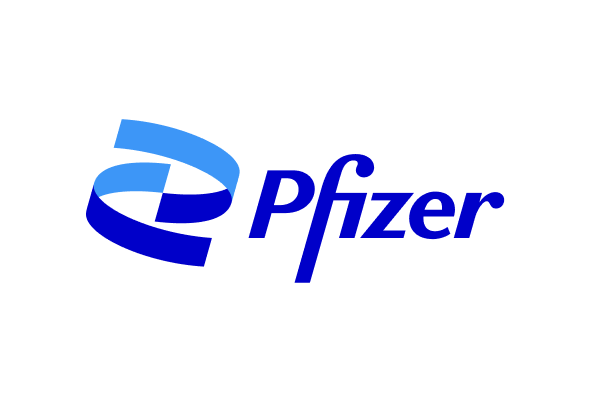 ©2019 Alphaomega S.r.l. • P.I. 06751531002 • Credits: NOVA