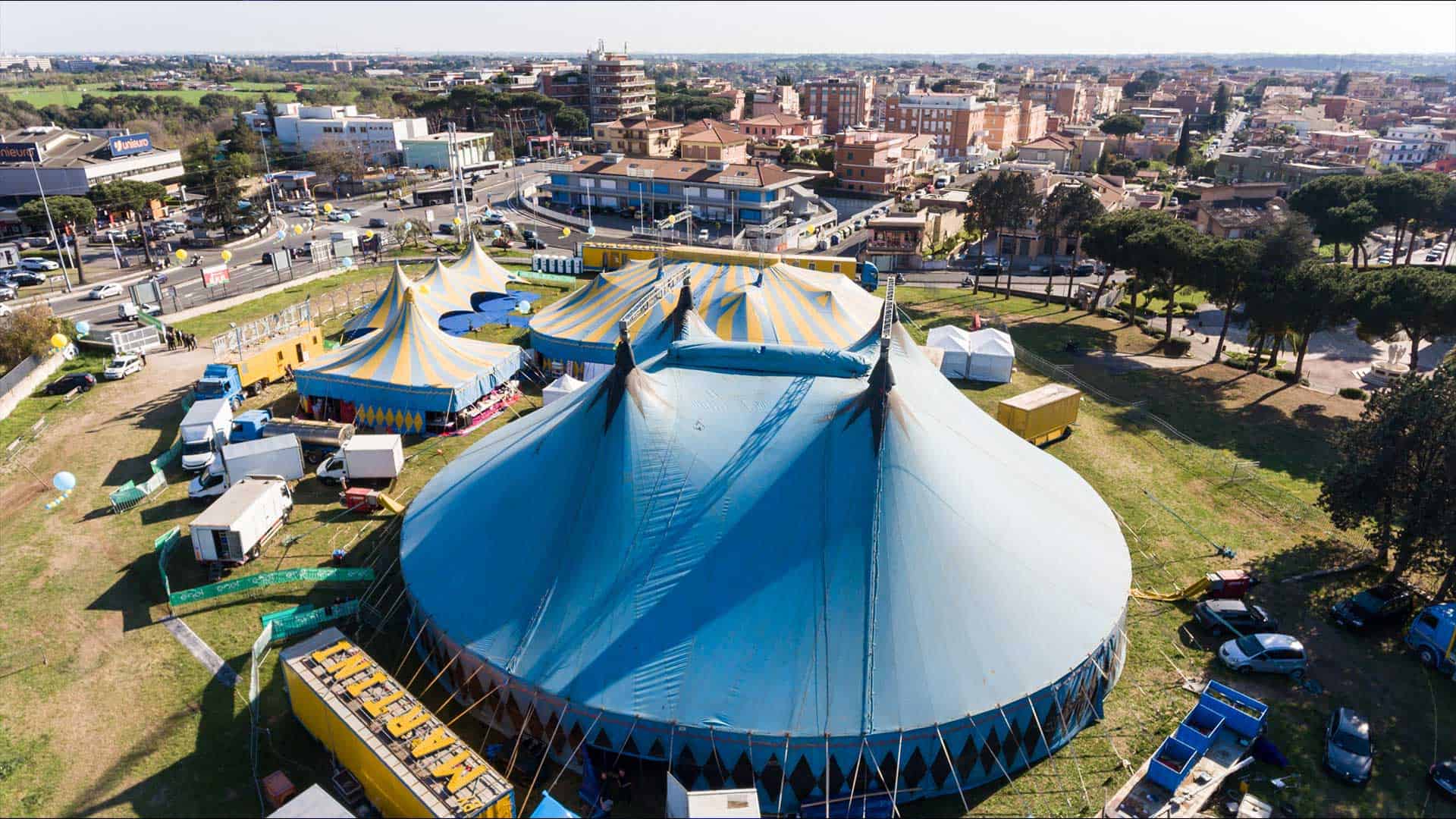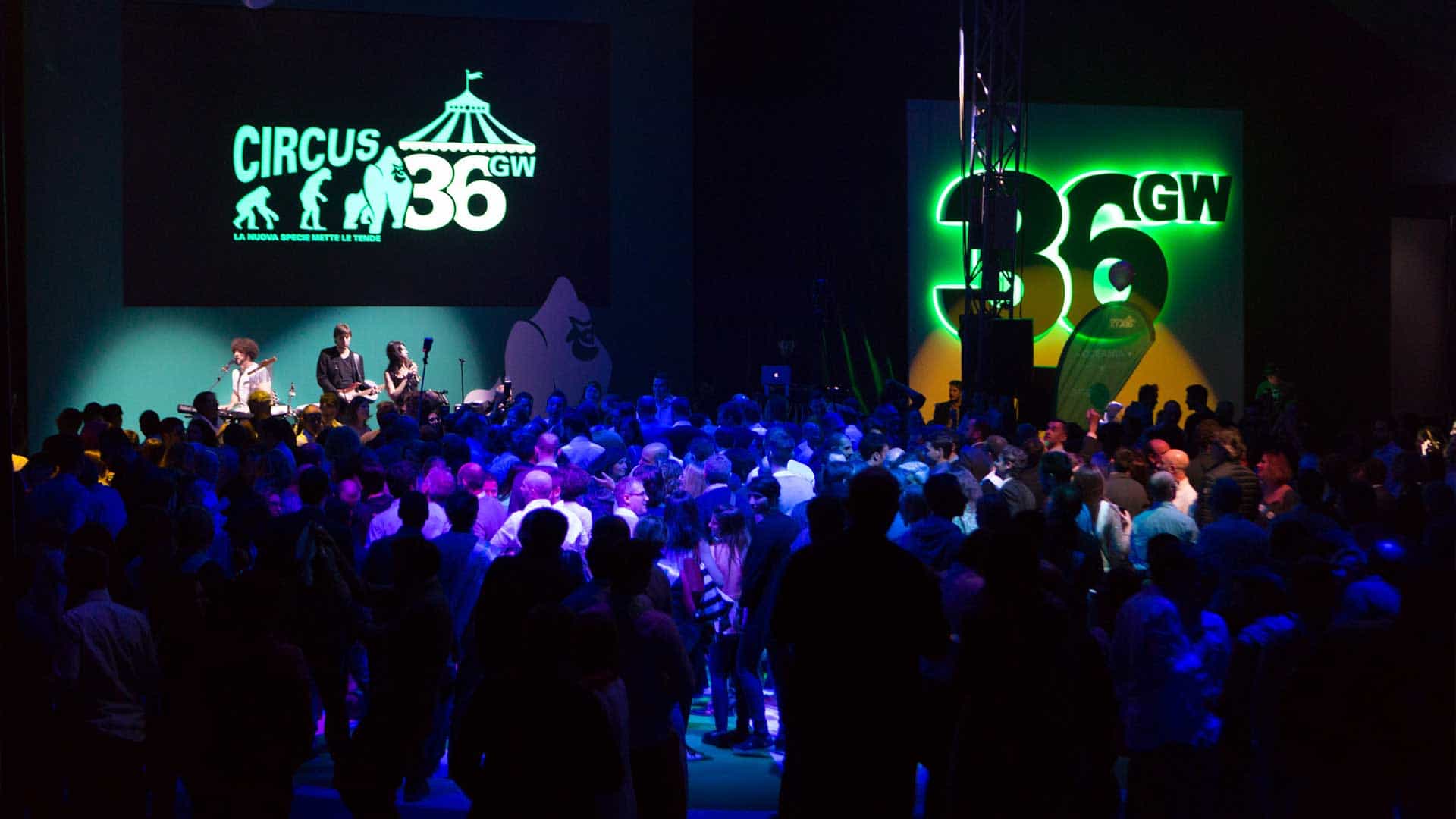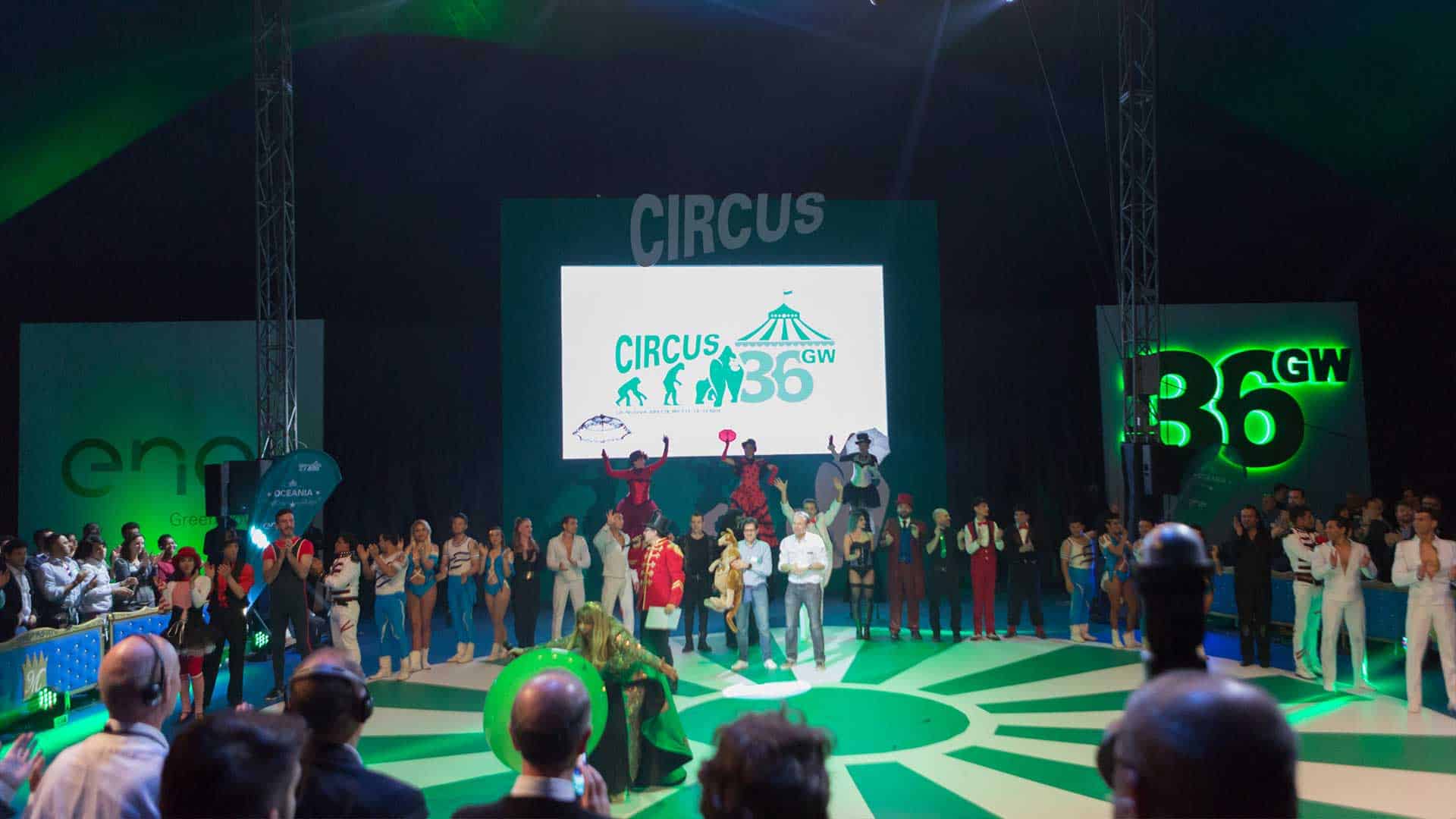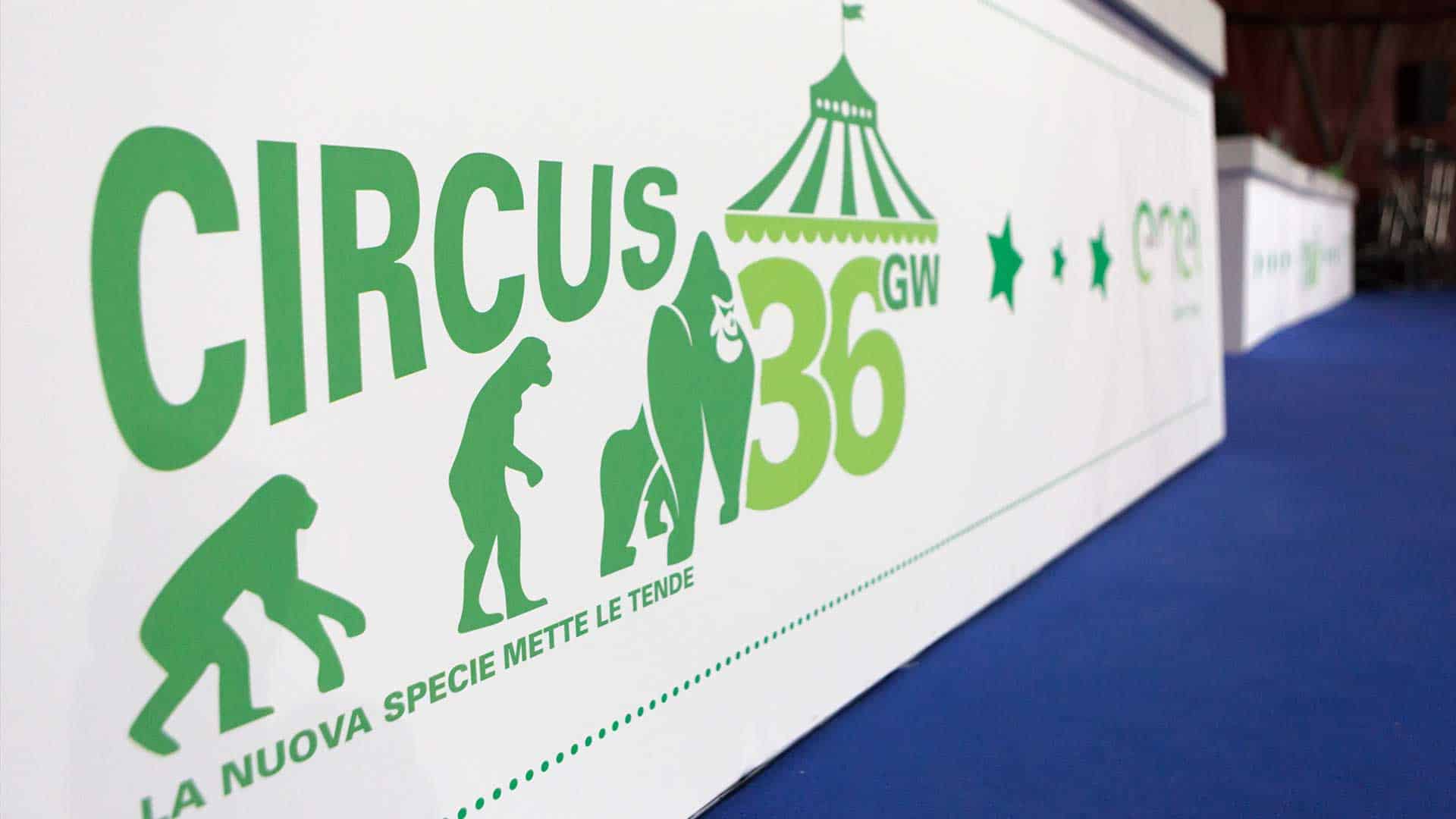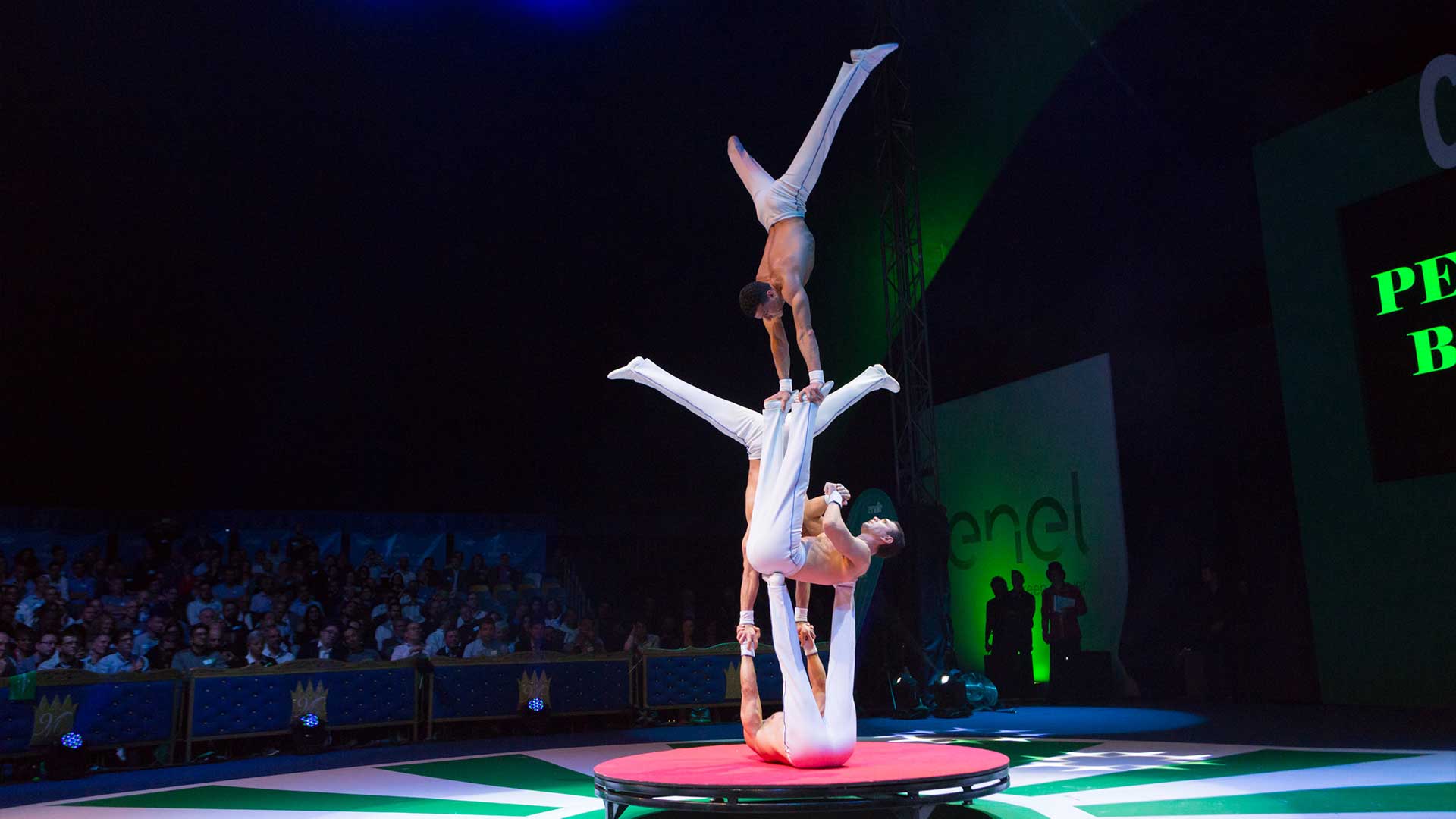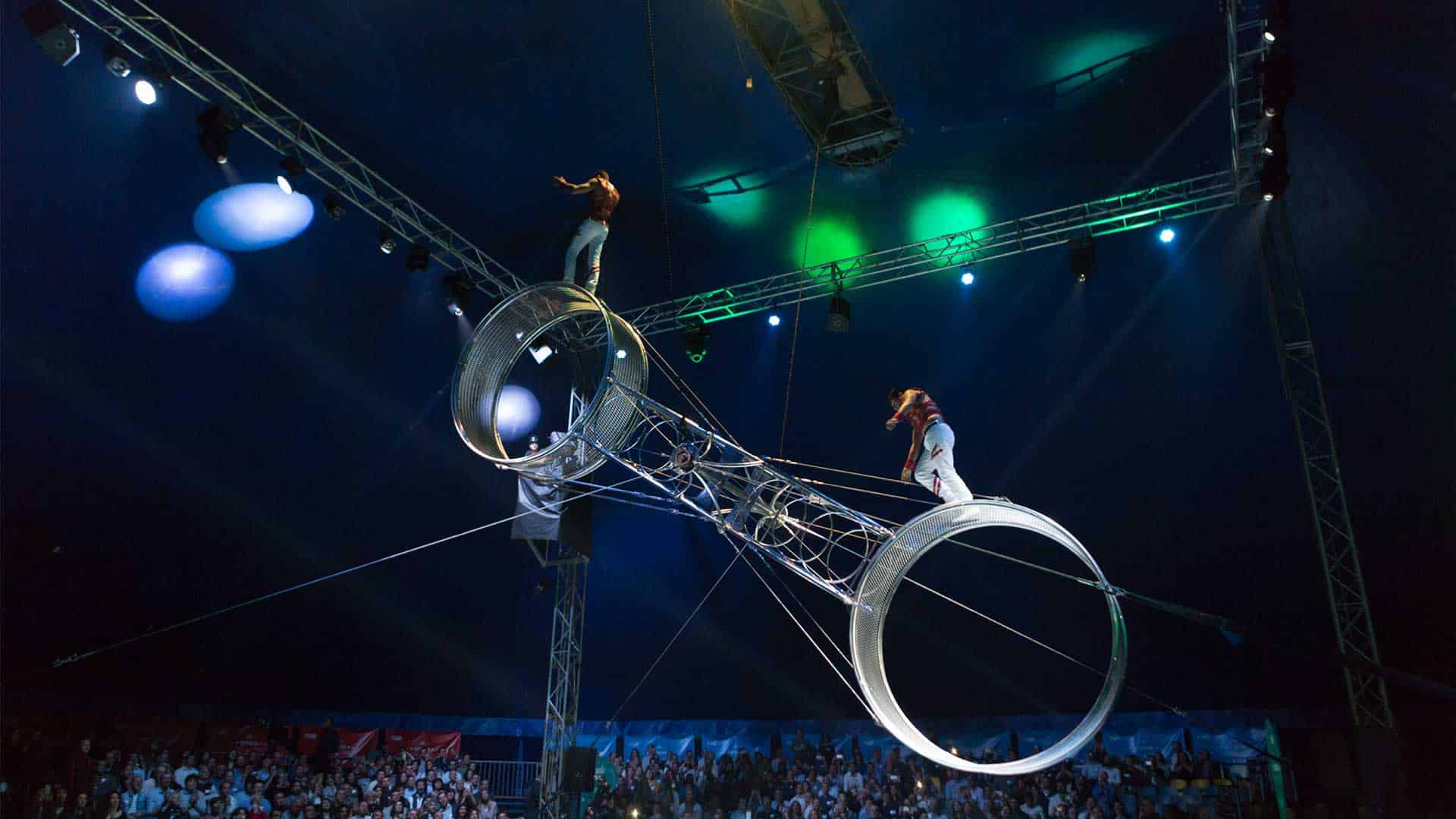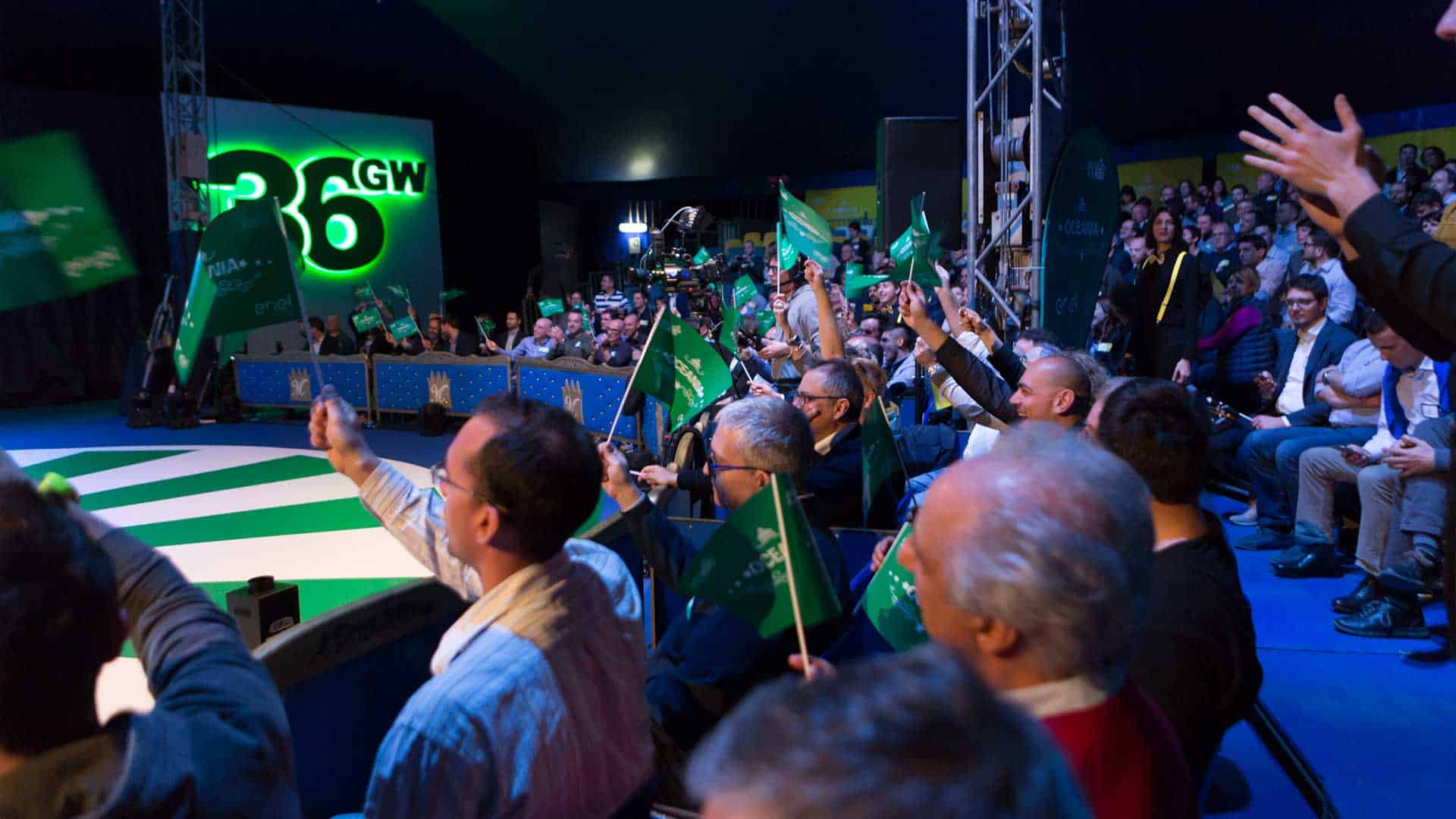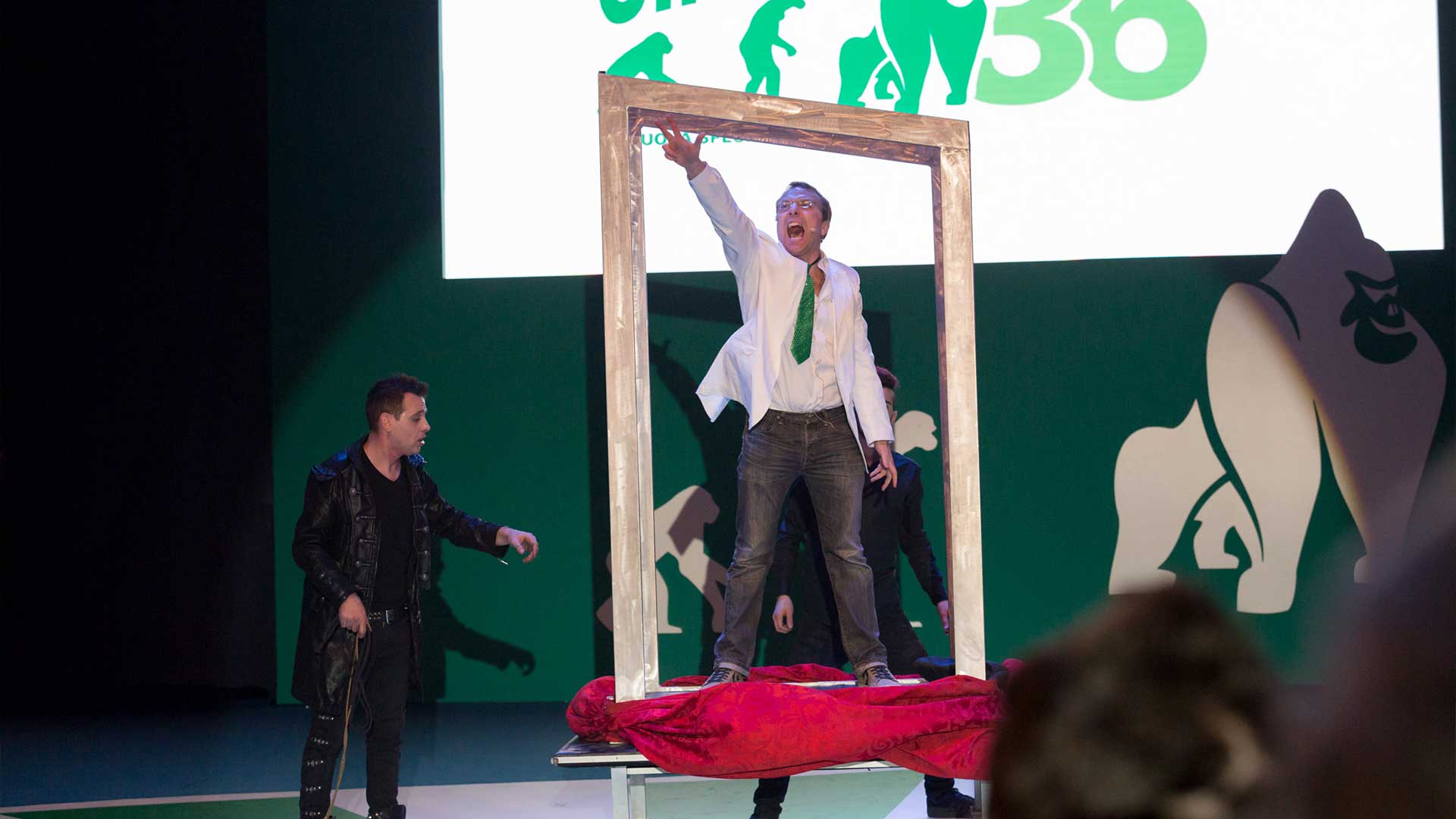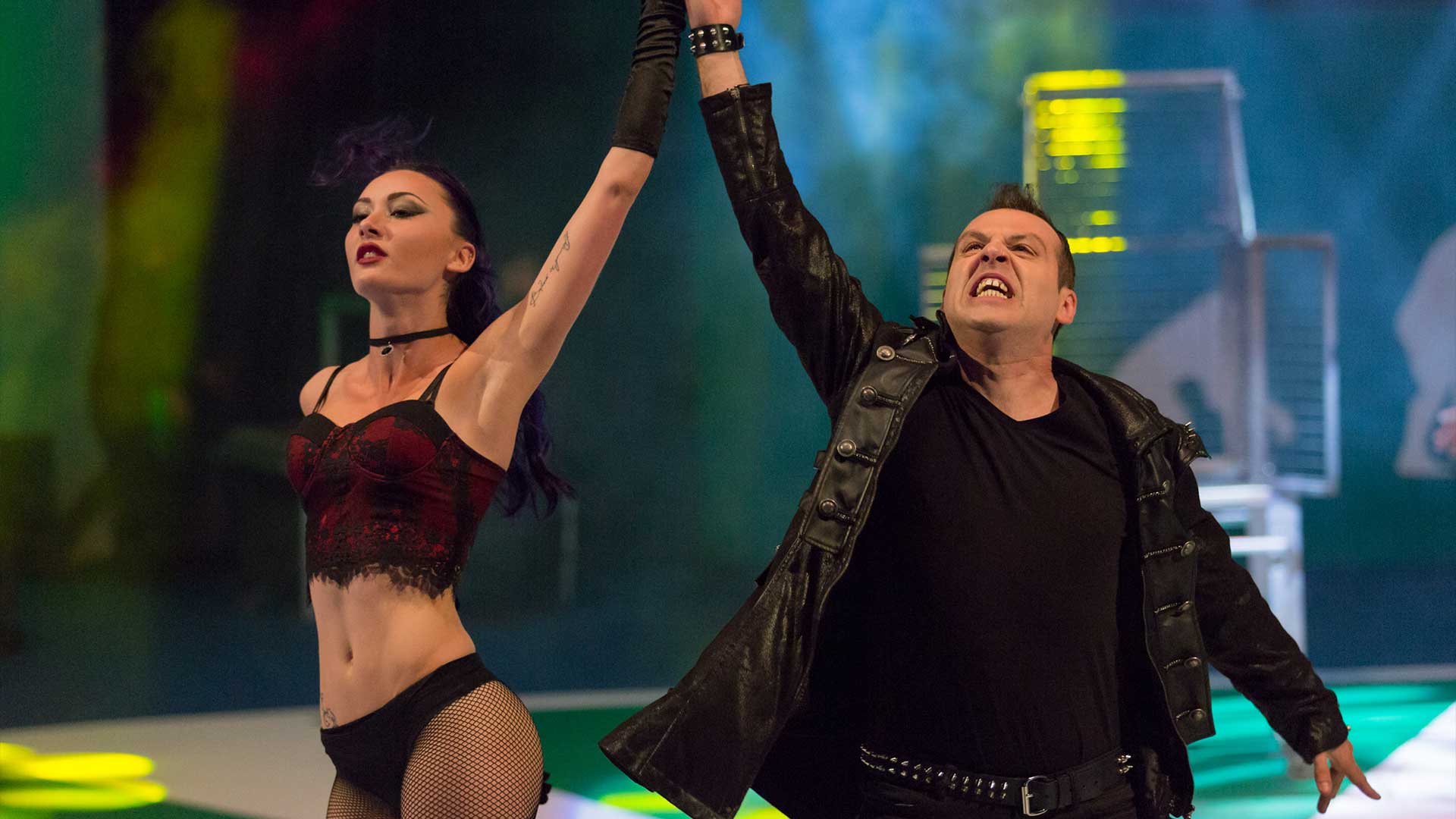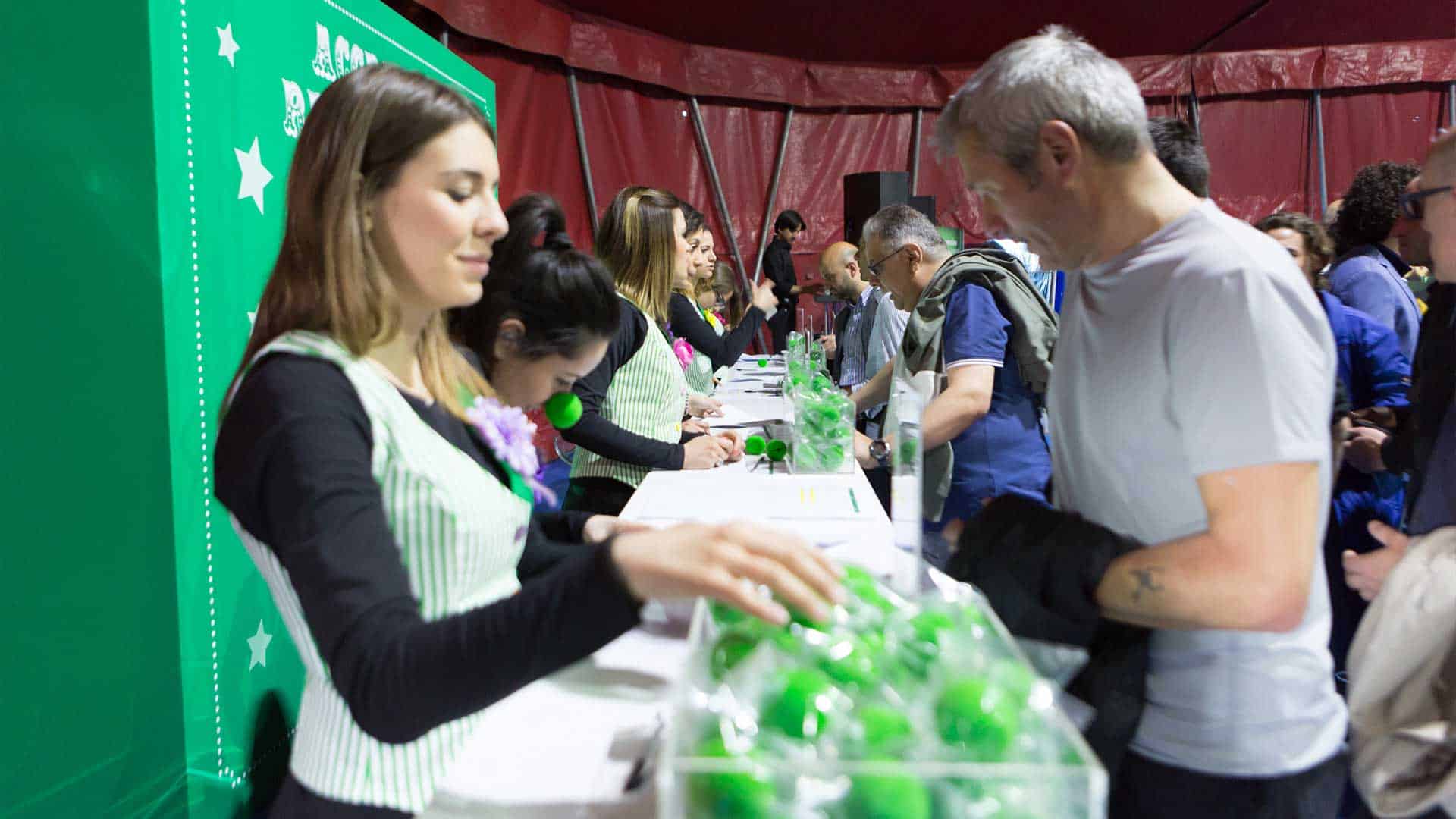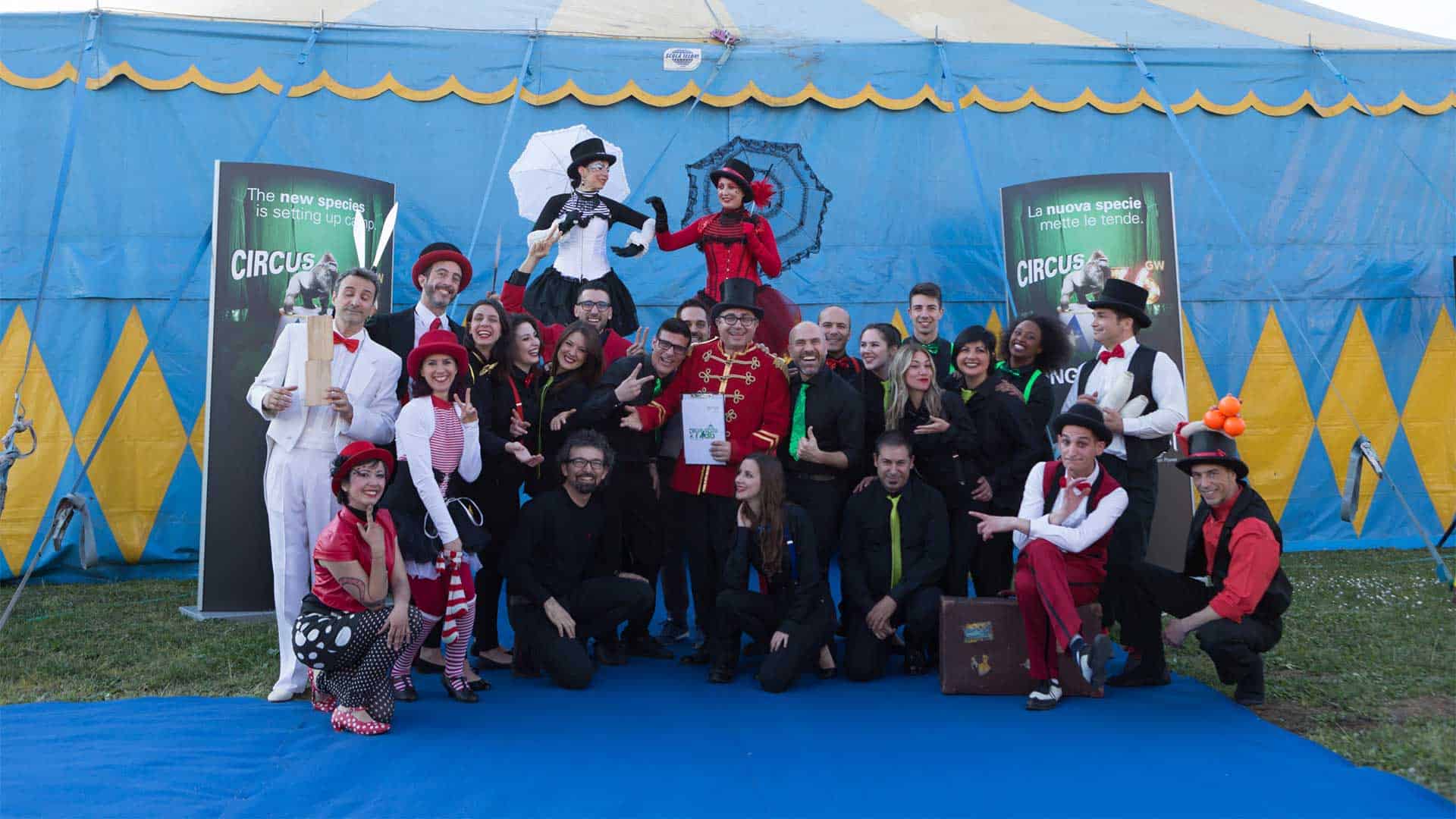 ENEL GREEN POWER 
| CIRCUS 36GW
Convention and team building. The spectacular nature of circus art and its associated values formed the backdrop for a new programme of employee engagement and internal communication. With "Circus 36GW" the world of the circus was elevated into a narratival metaphor illustrating the values, principles, methods and logic of a corporate organisation. The 'impossible' as a challenge and daily task; versatility, rigour, imagination, teamwork – a set of values that were brought to life in an entertaining way, enabling employees to identify themselves as belonging to a single company.
An original format proposed a series of experiences over the course of a single evening, in which the company staged stories foregrounding principles of internal communication, hosted parties, and ran training activities and employee engagement exercises.
Under a real circus tent, the event's 5-hour programme alternated interactive and participatory segments with international circus "numbers", instant contests, games featuring prizes for the entire audience, acting auditions and incredible surprises (including the "magical" appearance of the Company's CEO). Themed catering and a grand finale – in which the stage was transformed into a surreal DJ set with acrobats, clowns and performers – completed the evening.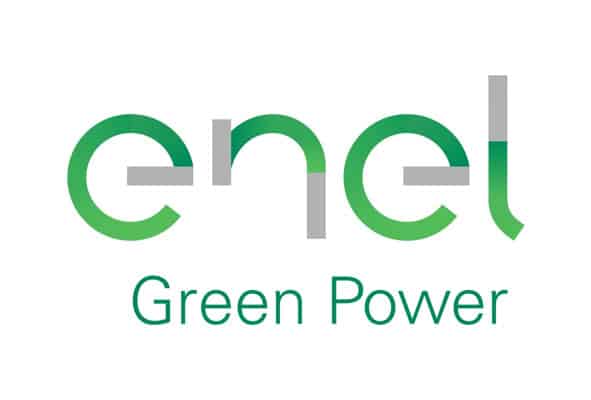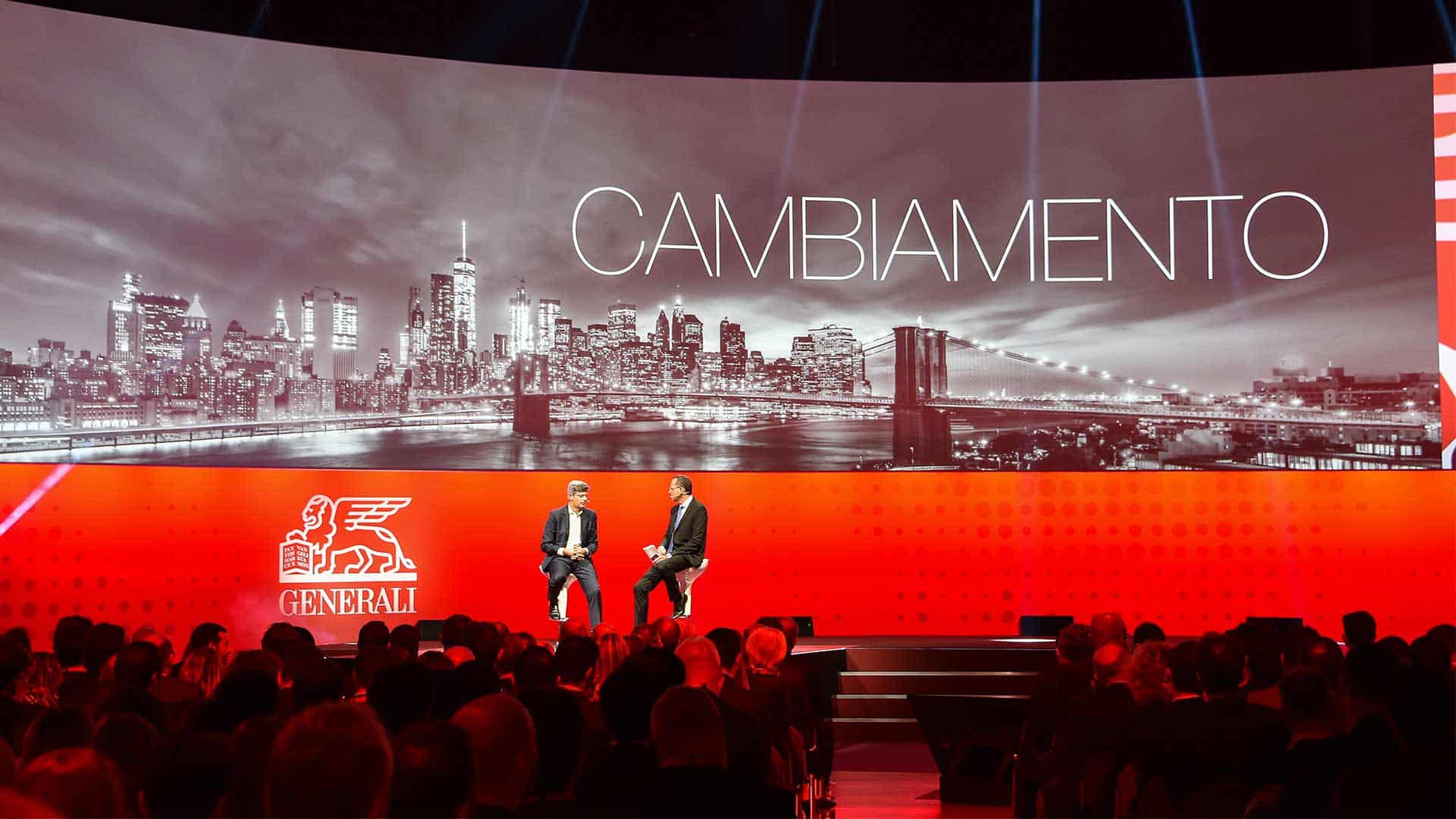 GENERALI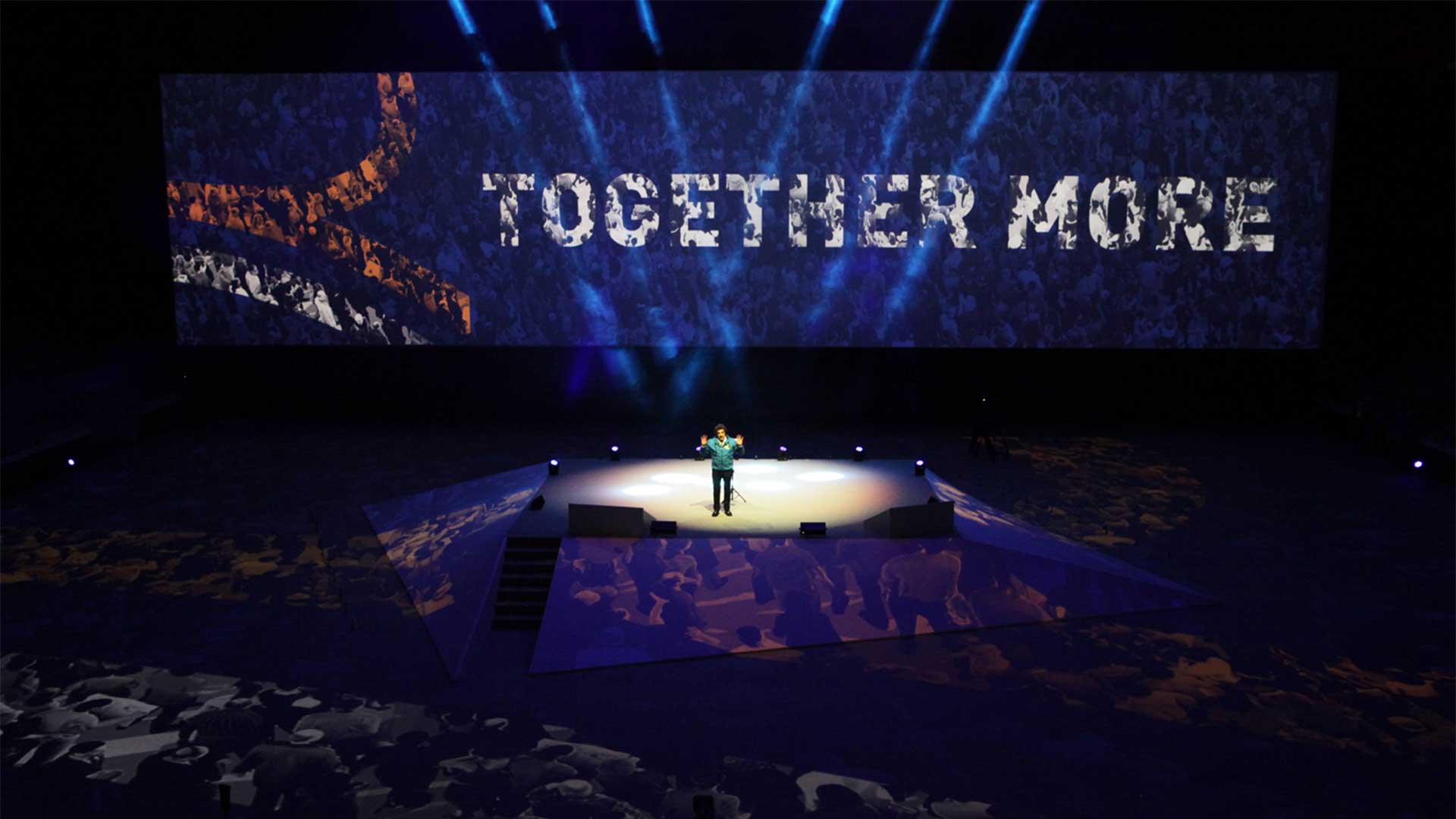 REALE MUTUA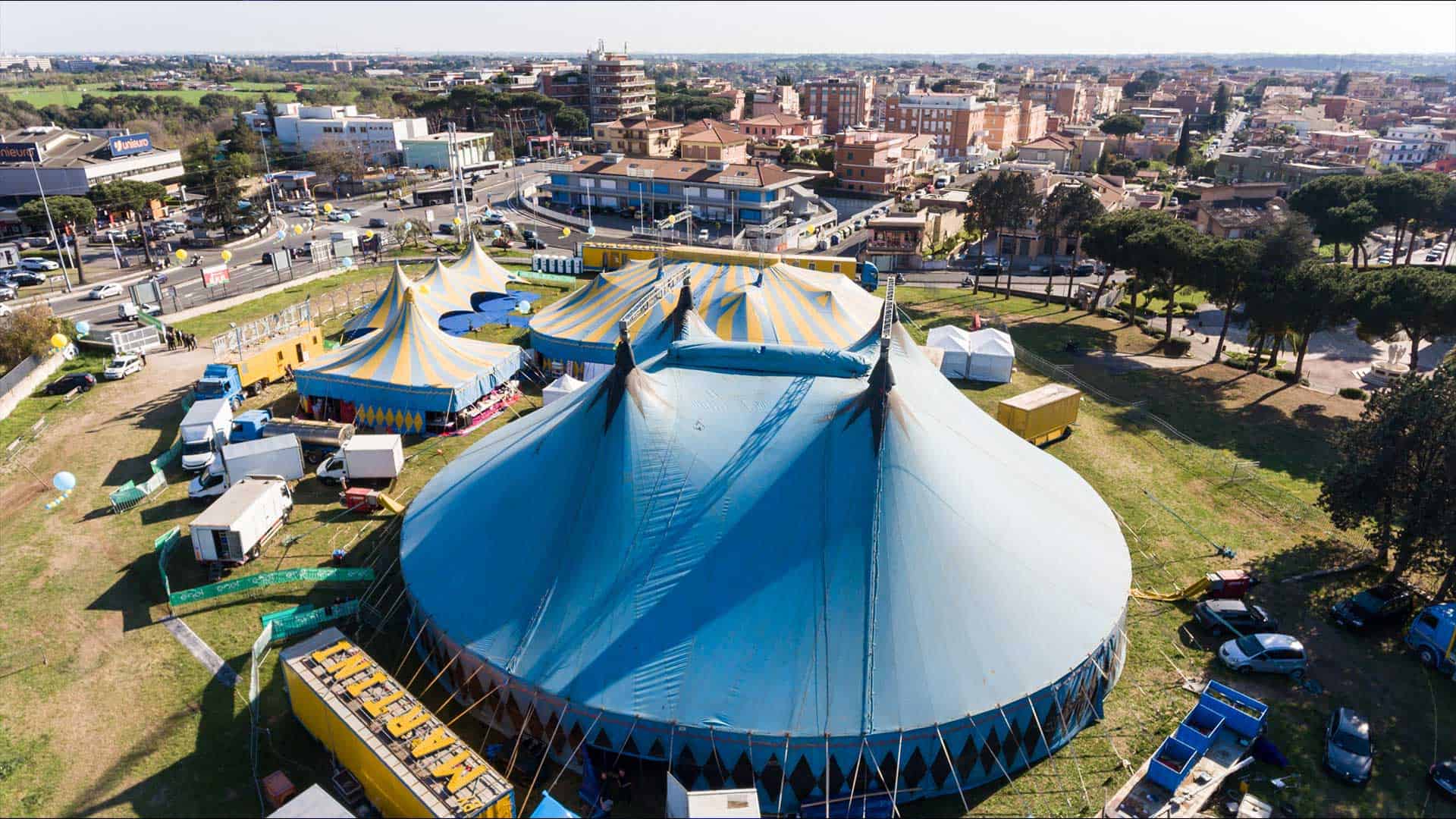 ENEL GREEN POWER
©2019 Alphaomega S.r.l. • P.I. 06751531002 • Credits: NOVA