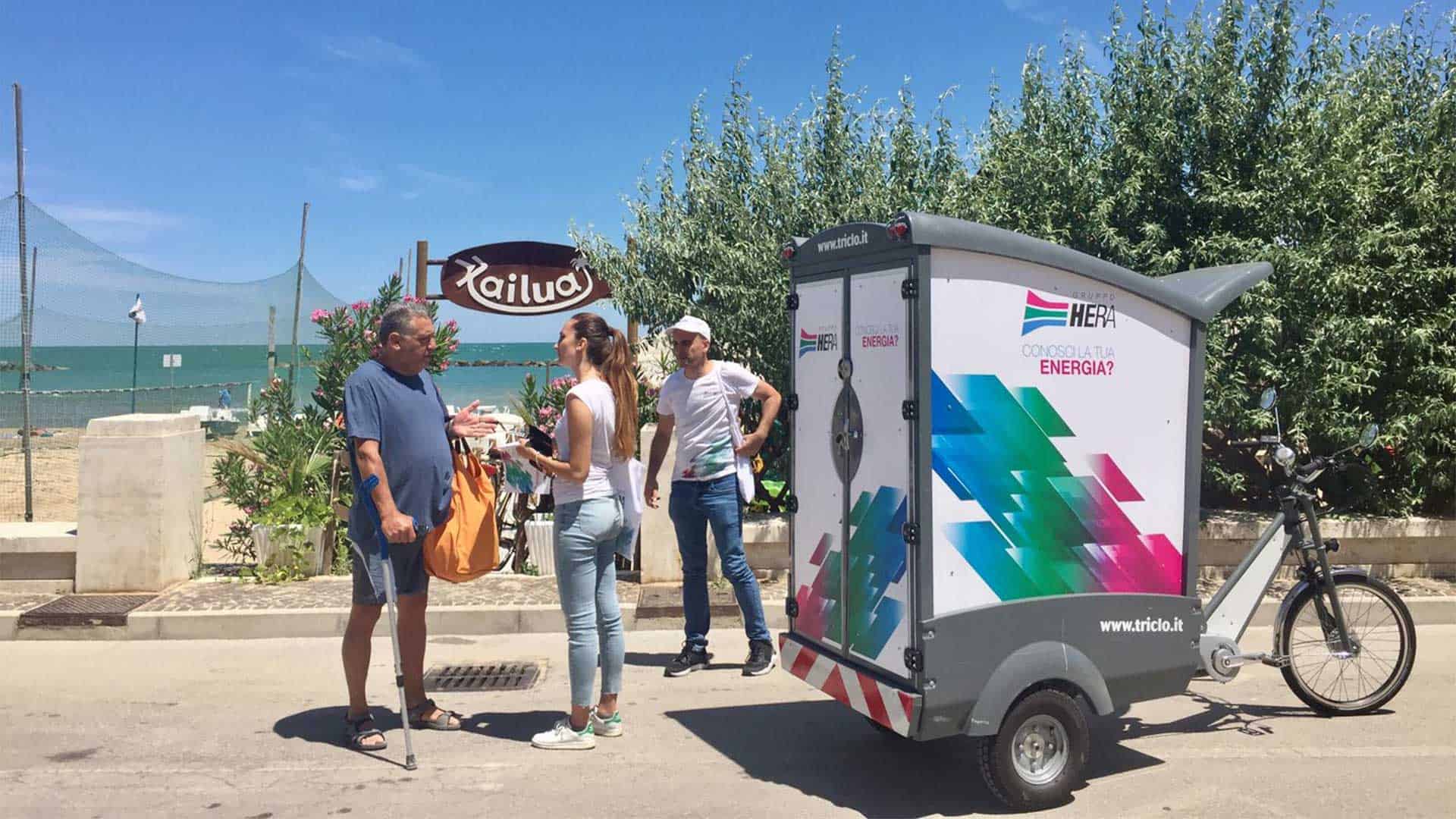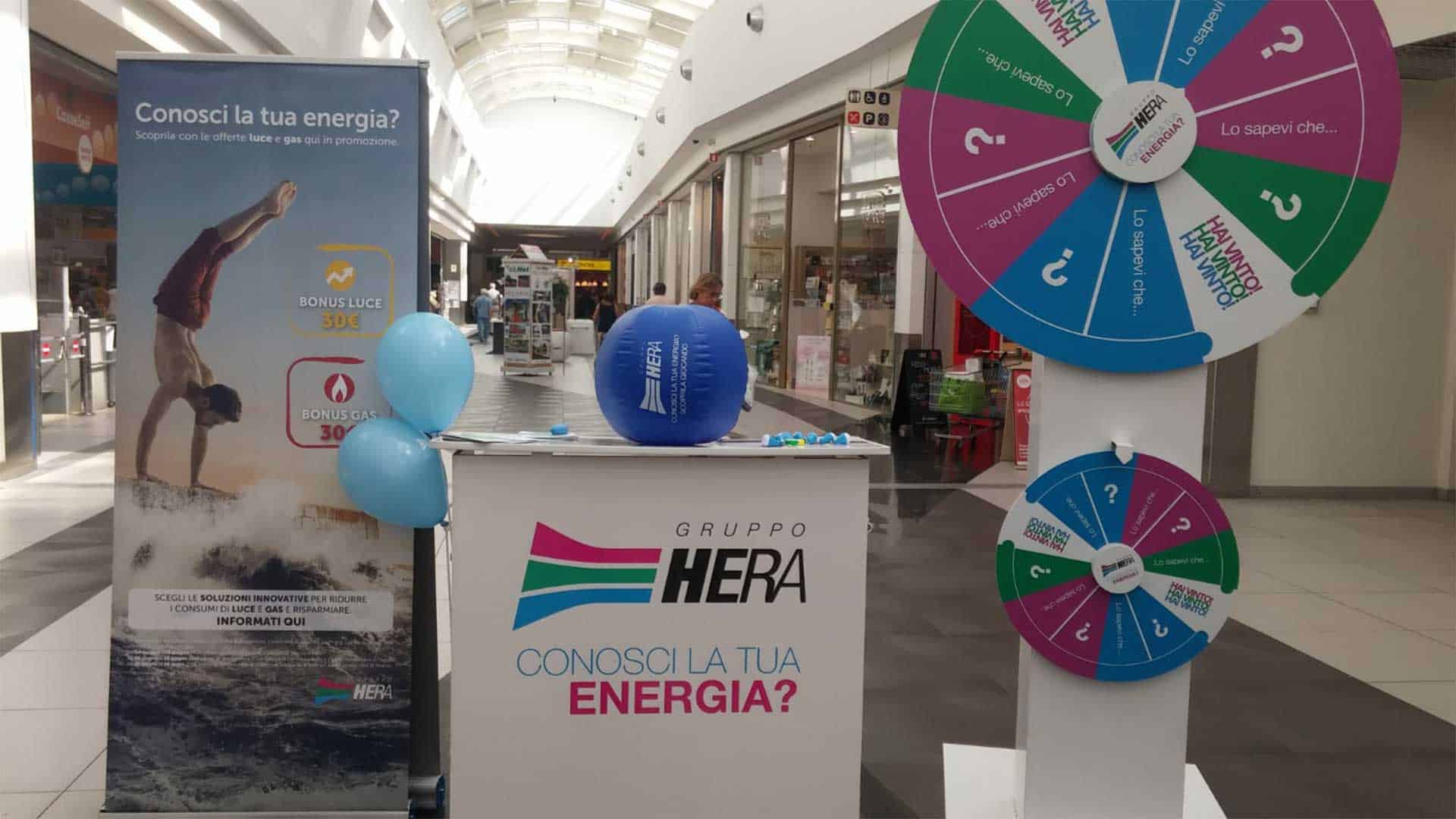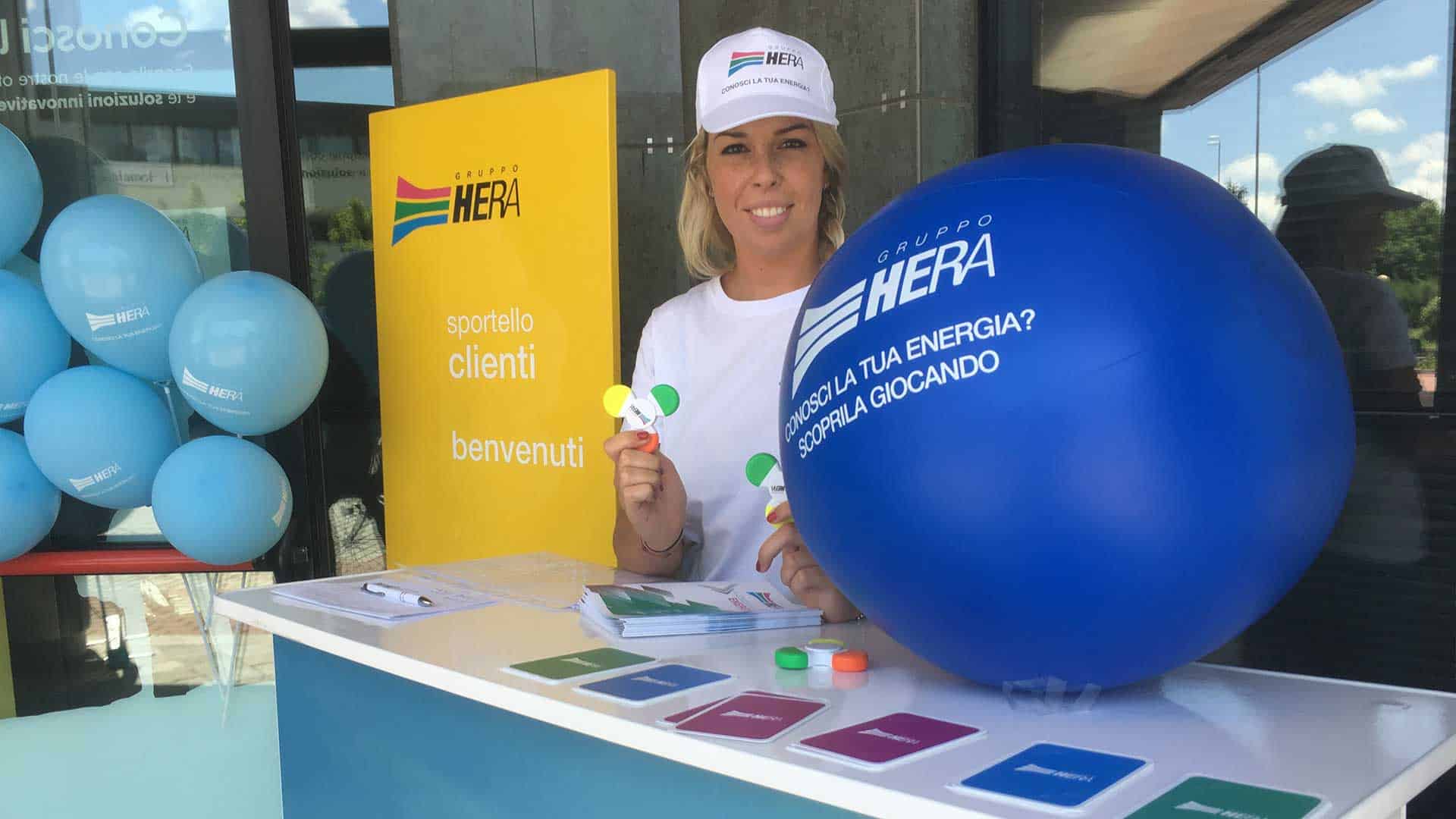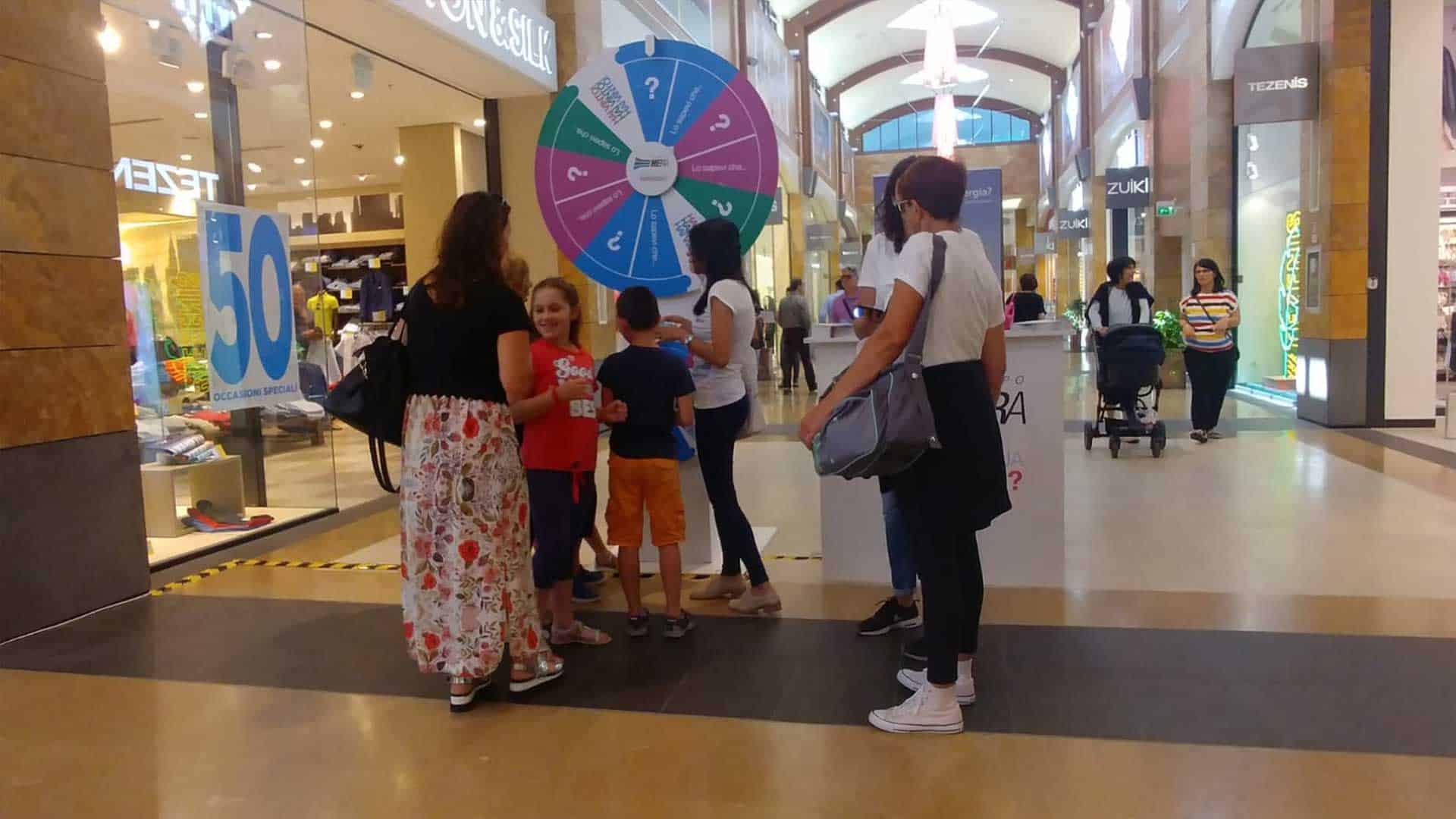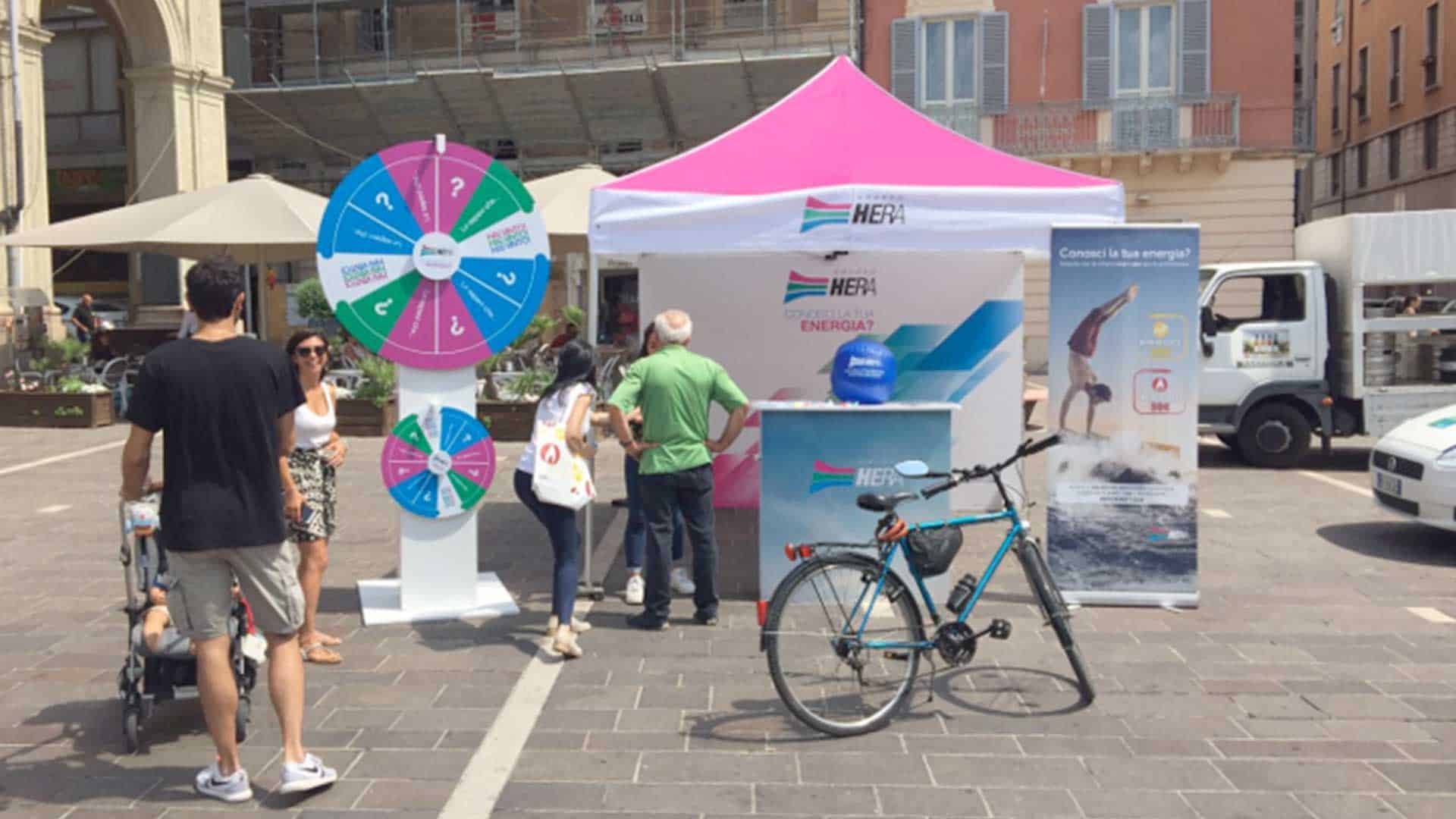 A Roadshow from May to November 2018 that passed through several regions of Central and Northern Italy with the aim of increasing the acquisition of new contracts, increasing in-store traffic and strengthening the position of HERAcomm as the leading player in the energy market (gas and electricity).
Focused on edutainment dynamics and commercial information, interaction activities with the target audience unfolded on several levels both in store and out of store. These aimed to bring the public closer to the world of energy and provide education about a new culture of conscious consumption geared towards increased energy efficiency.
The HERA AMBASSADORS team, specifically trained in the company's products and services, interacted with the public through prize games, quizzes and the distribution of informational and promotional material, incentivising customers to switch providers or open new accounts with the company.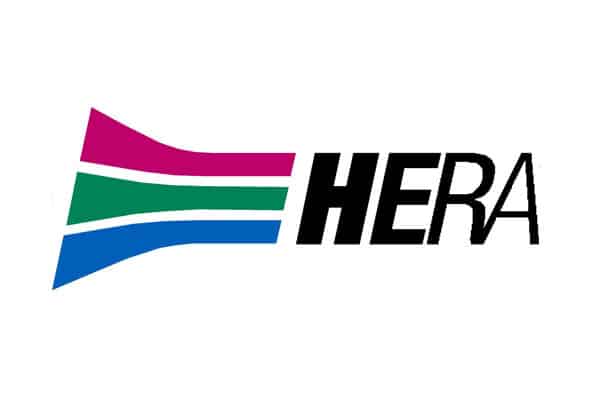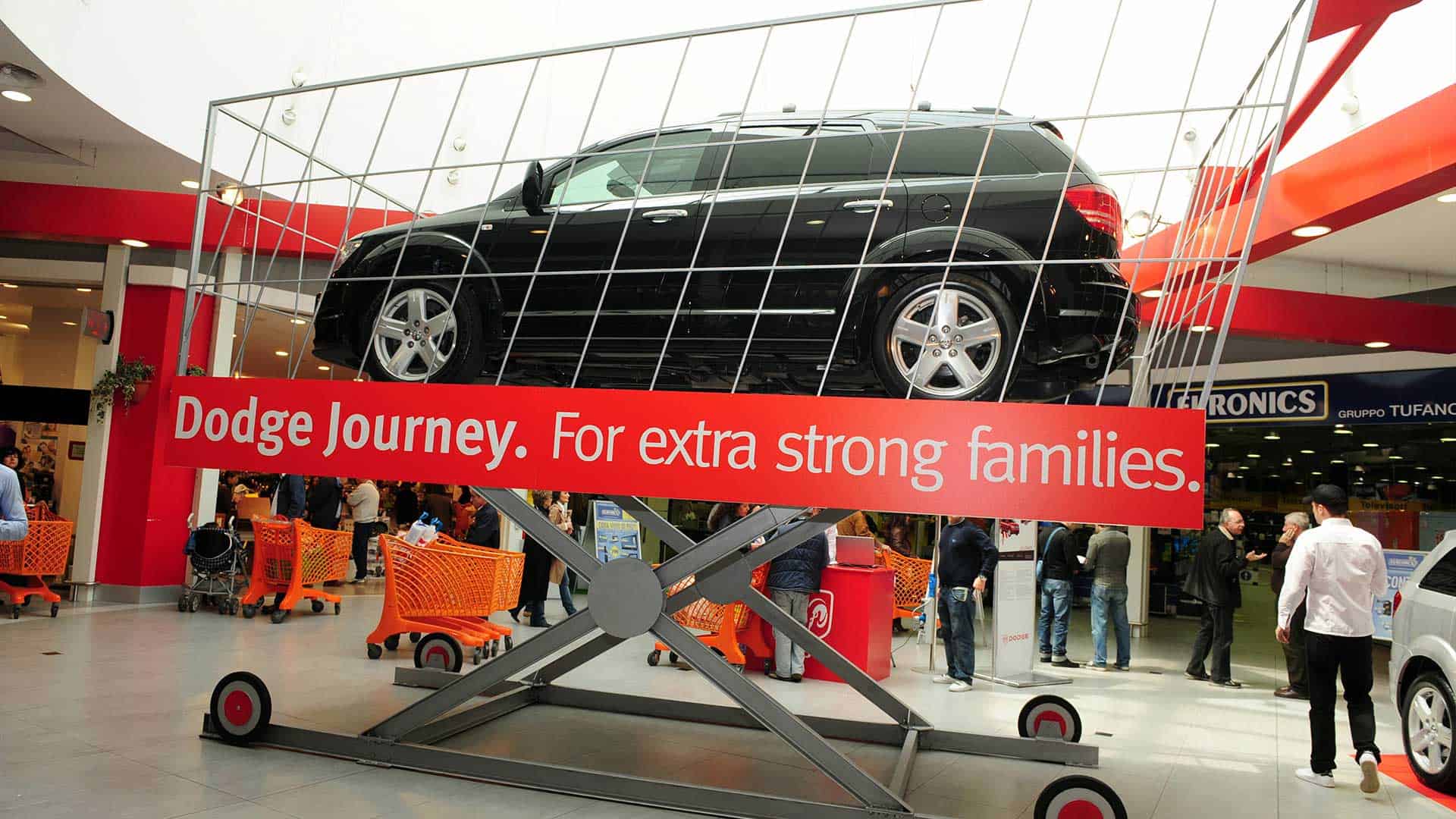 DODGE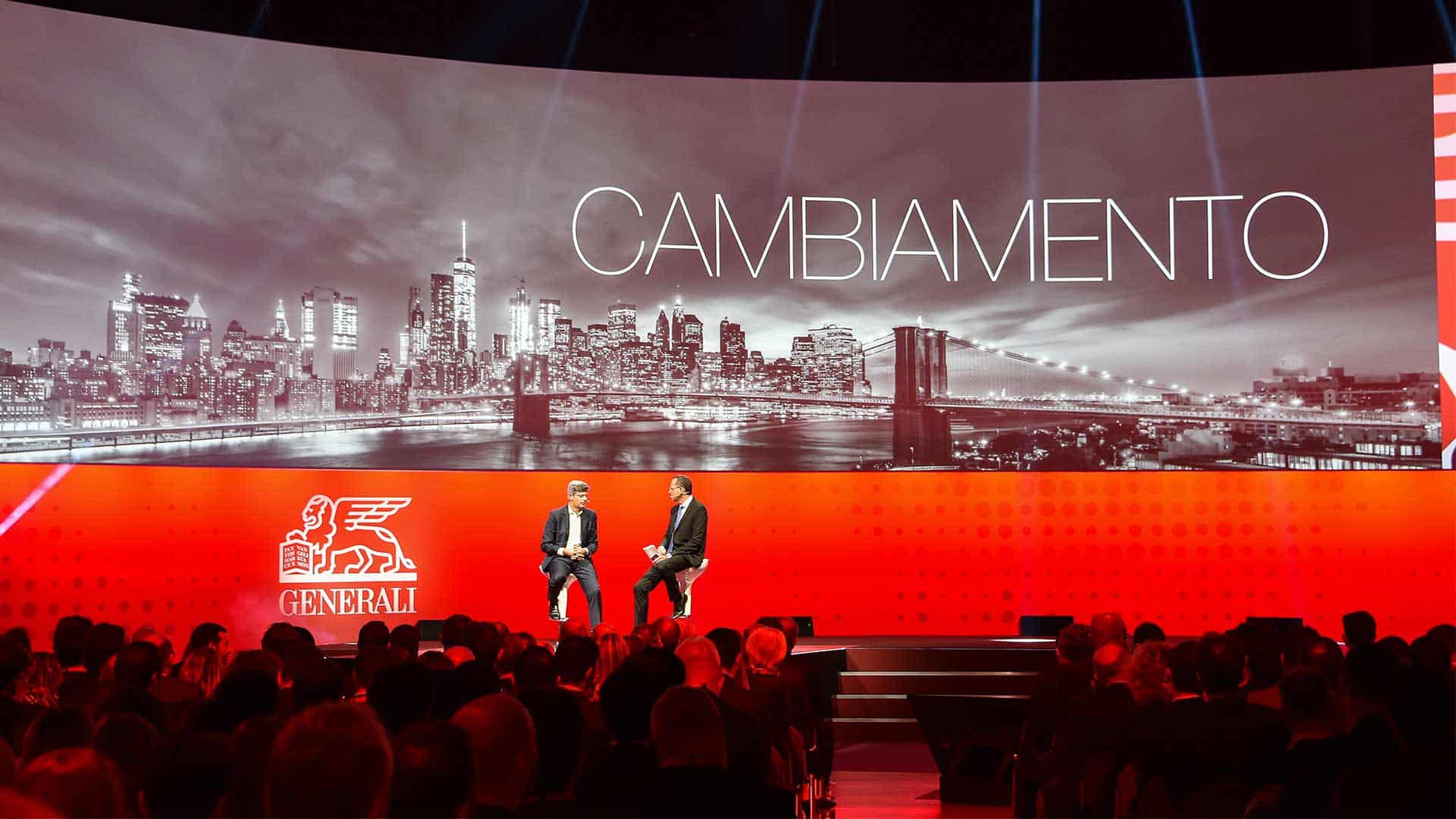 GENERALI
©2019 Alphaomega S.r.l. • P.I. 06751531002 • Credits: NOVA