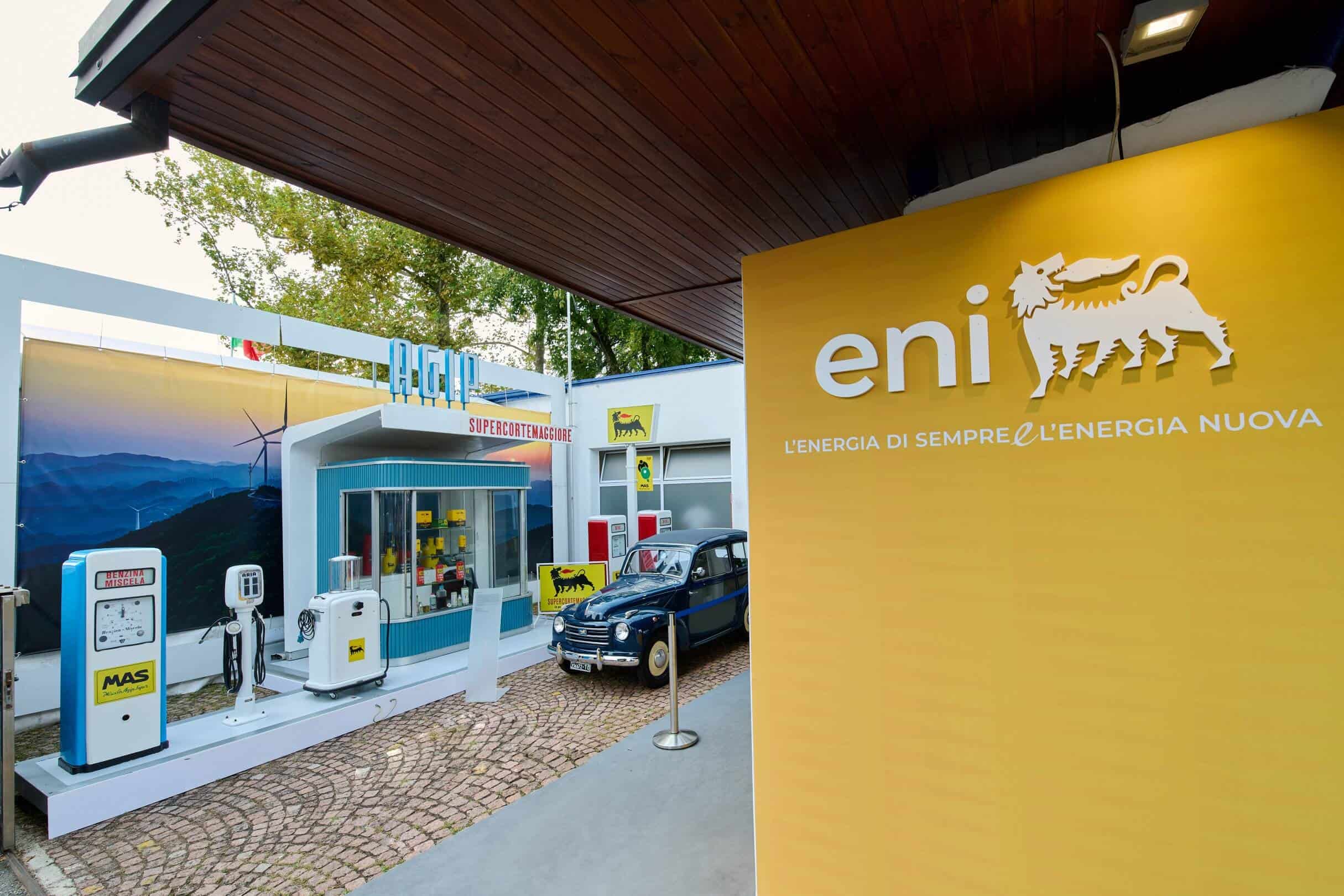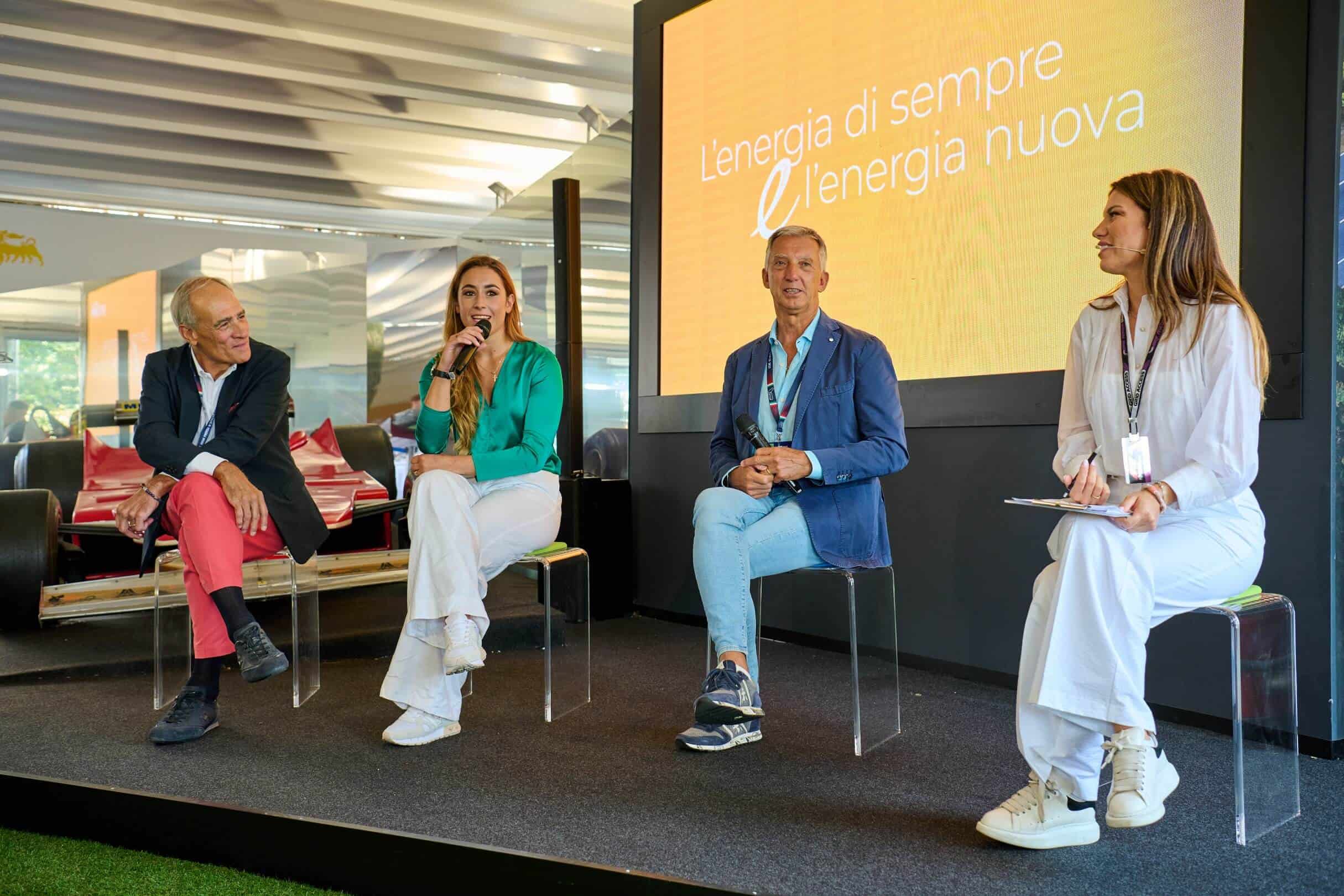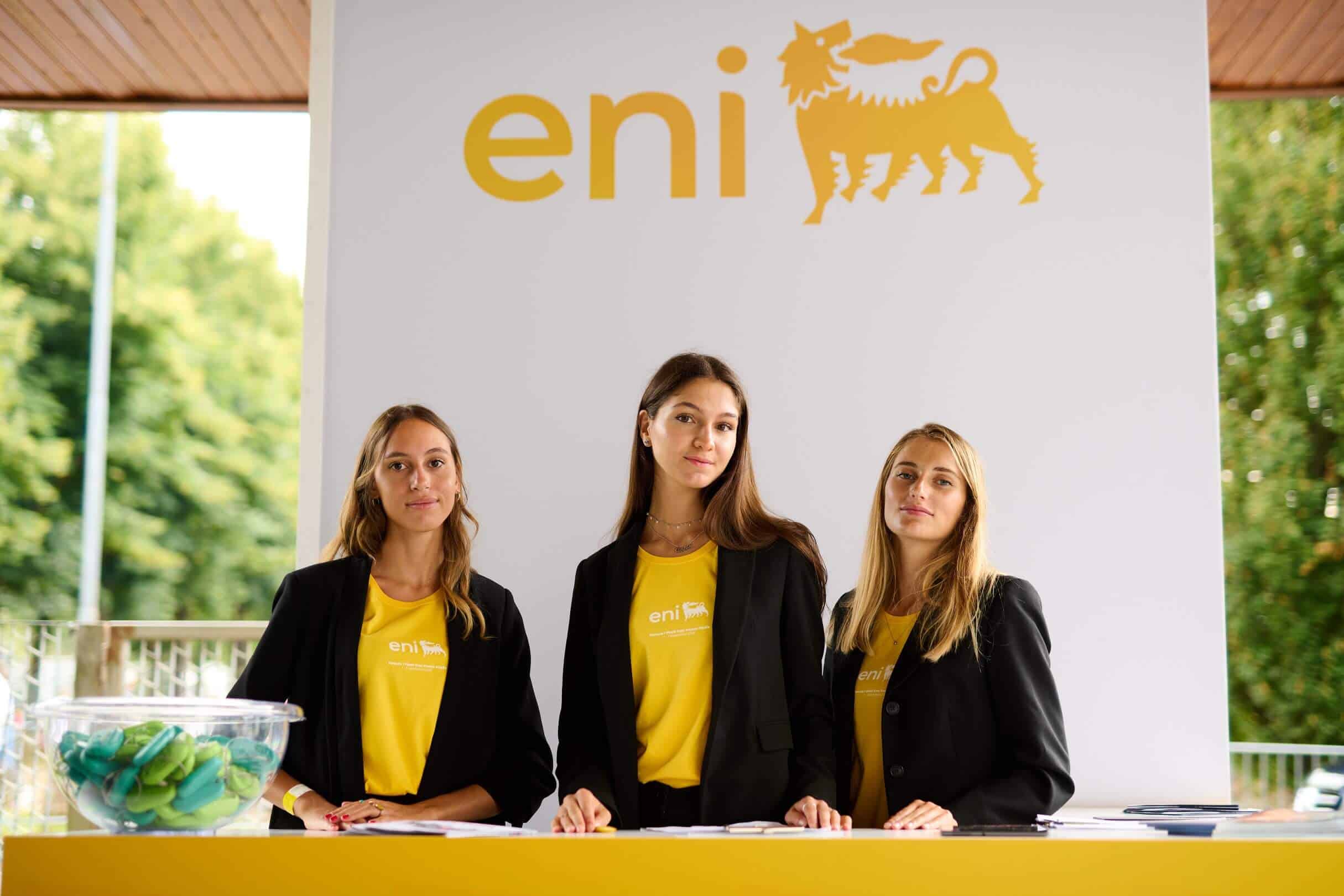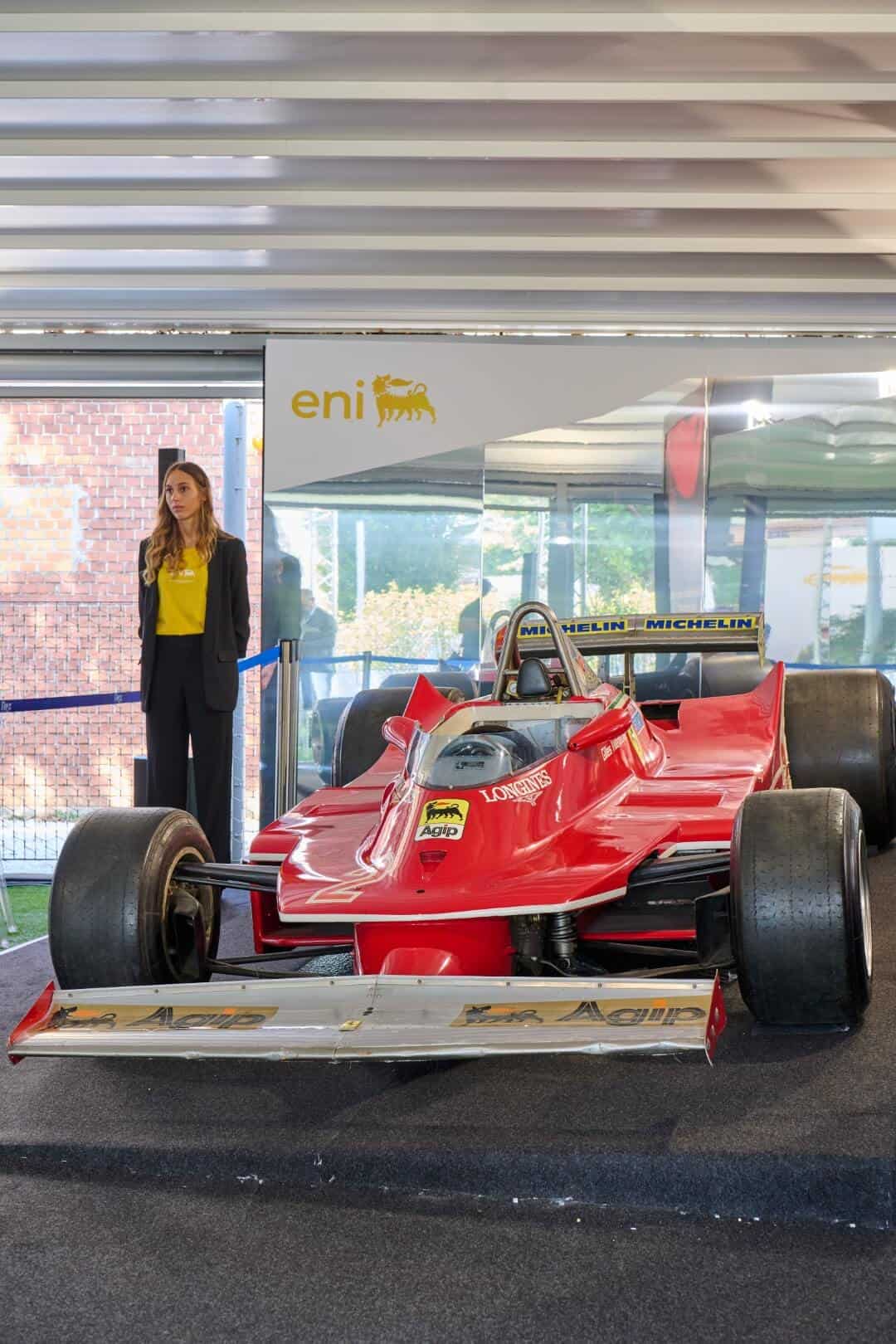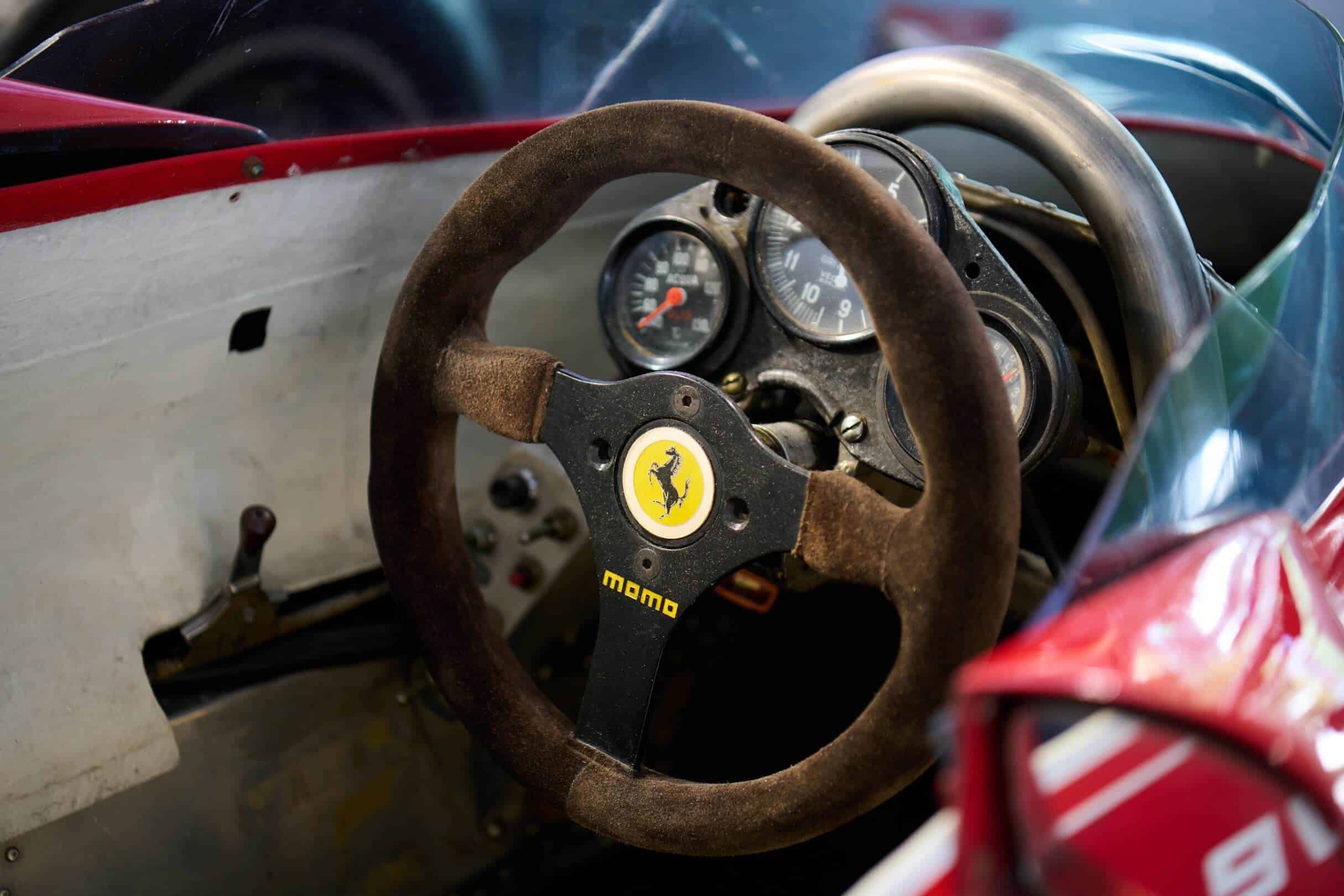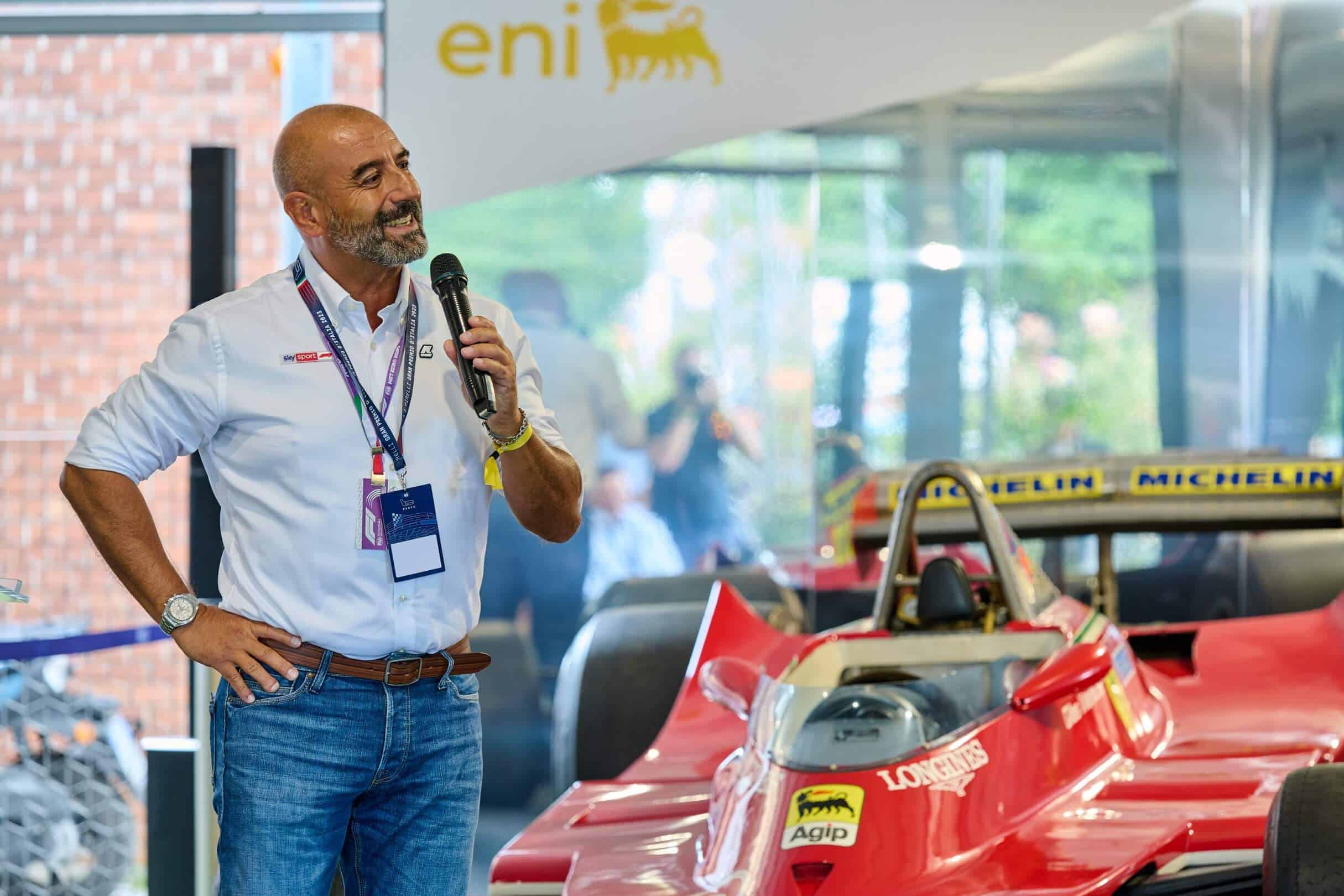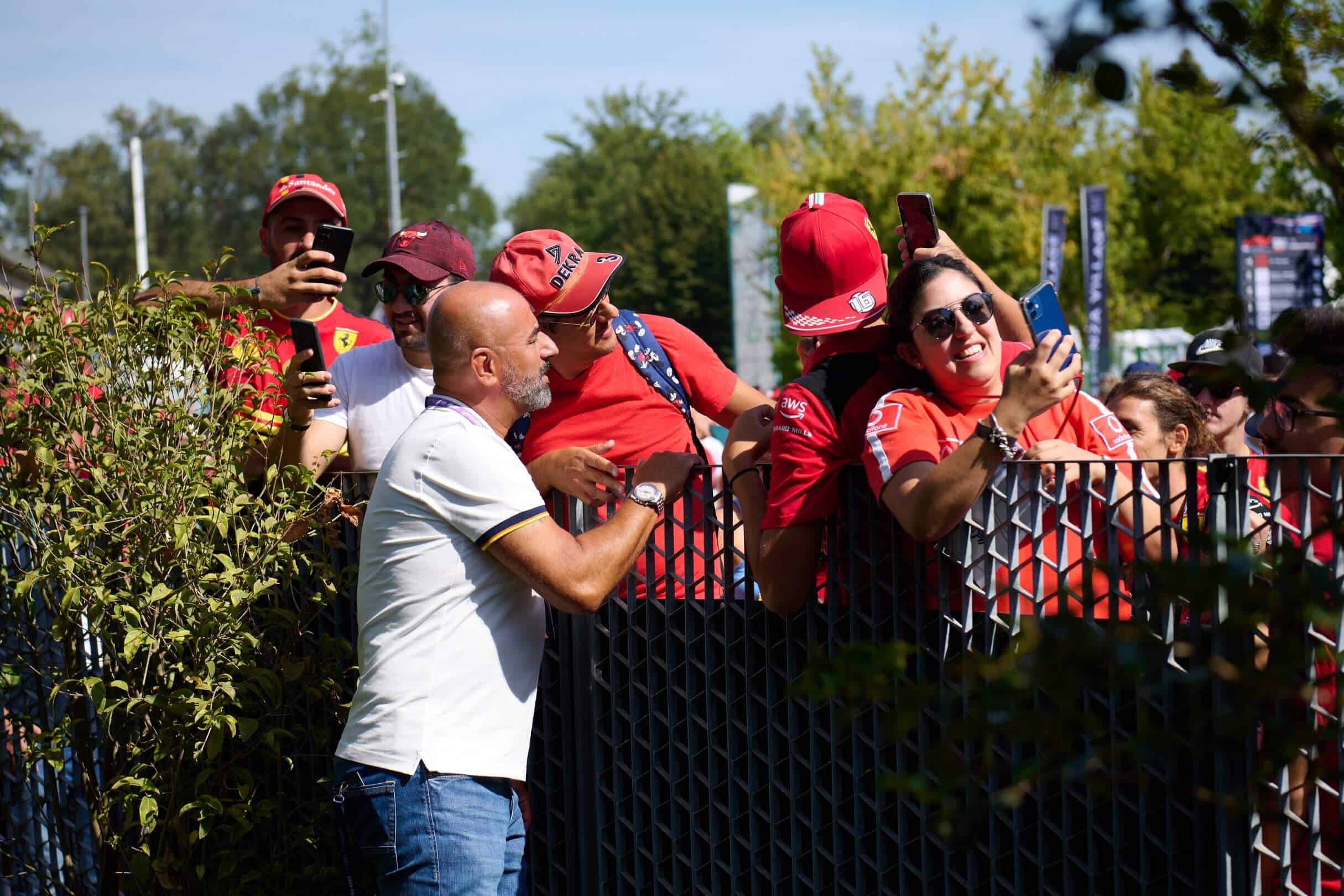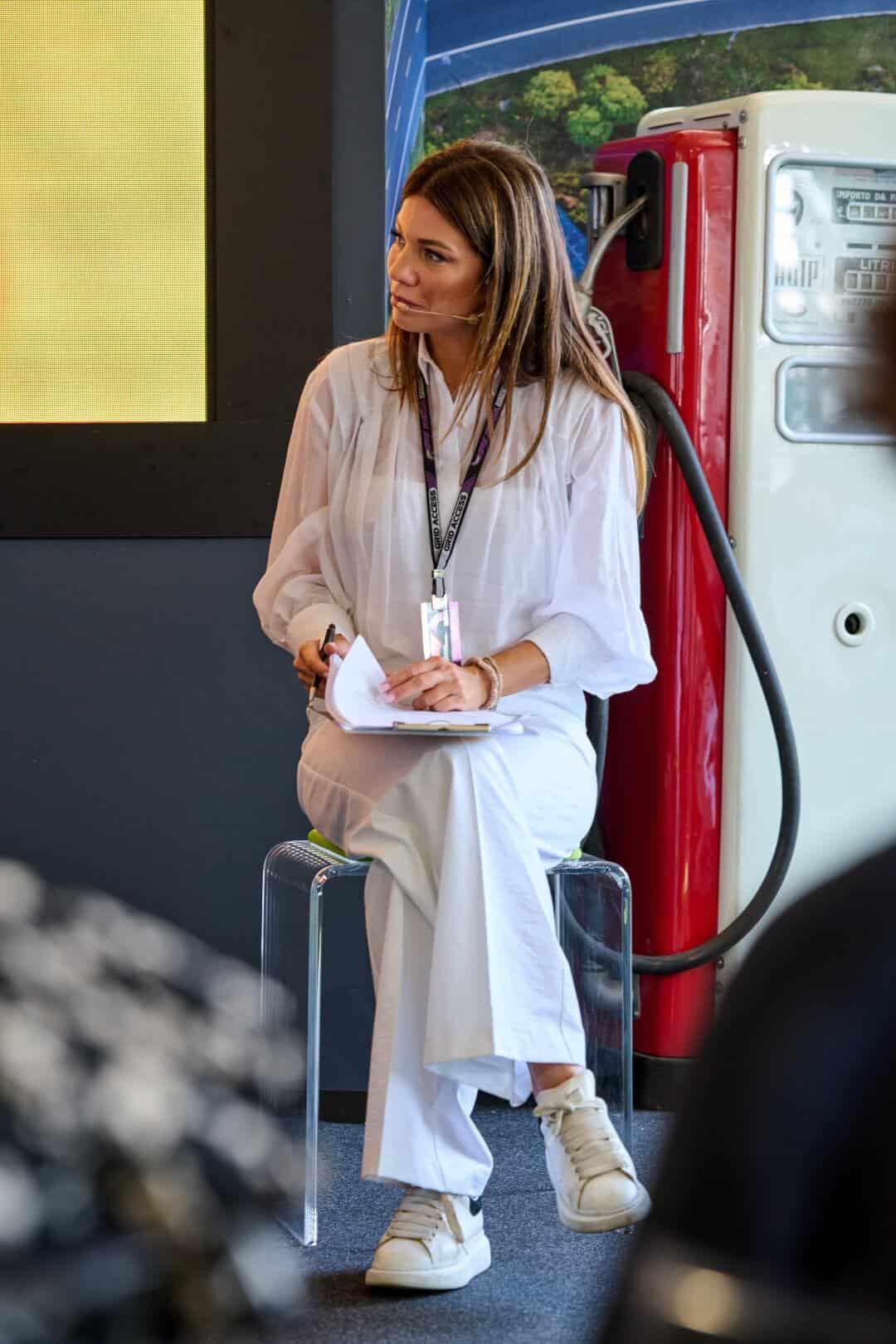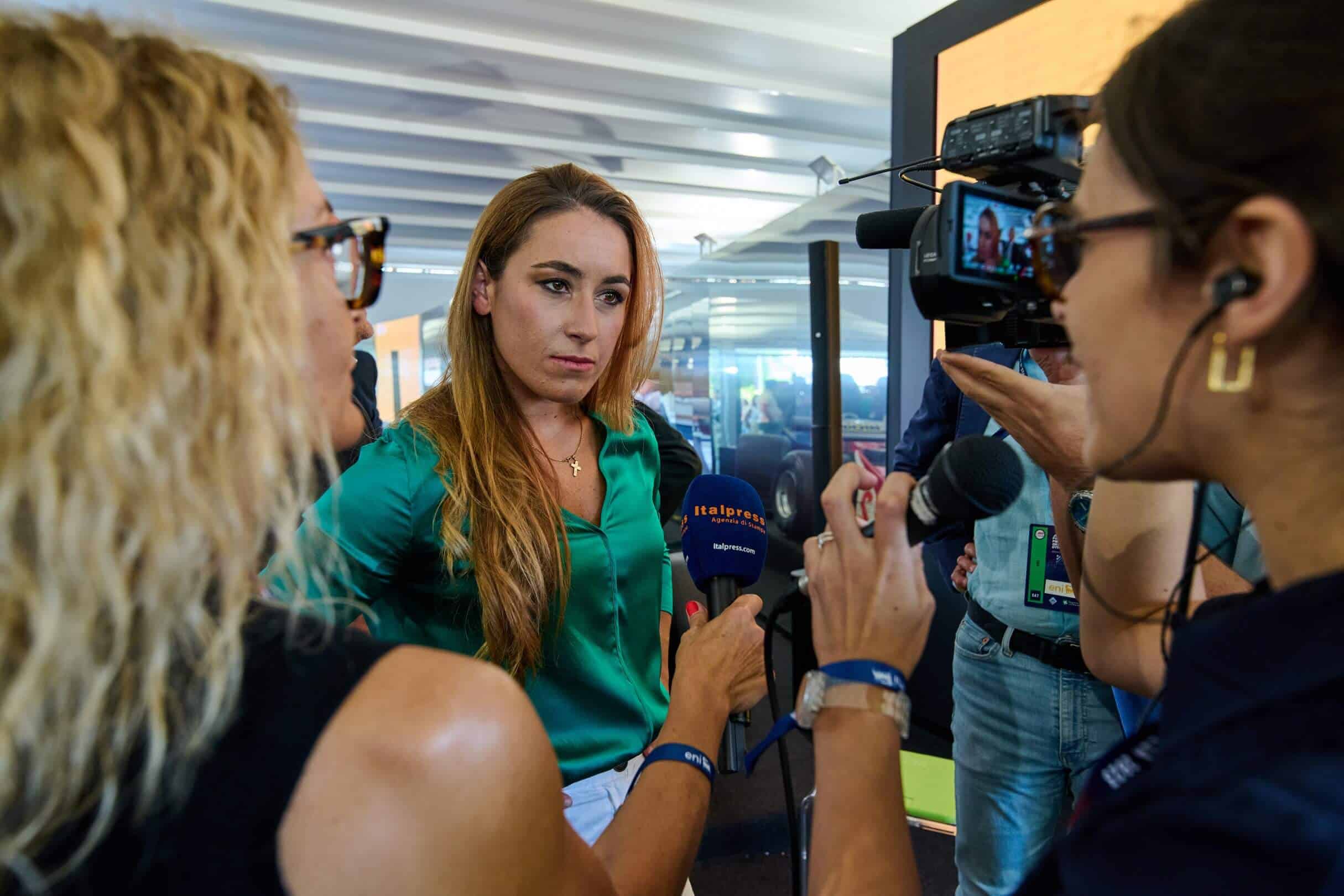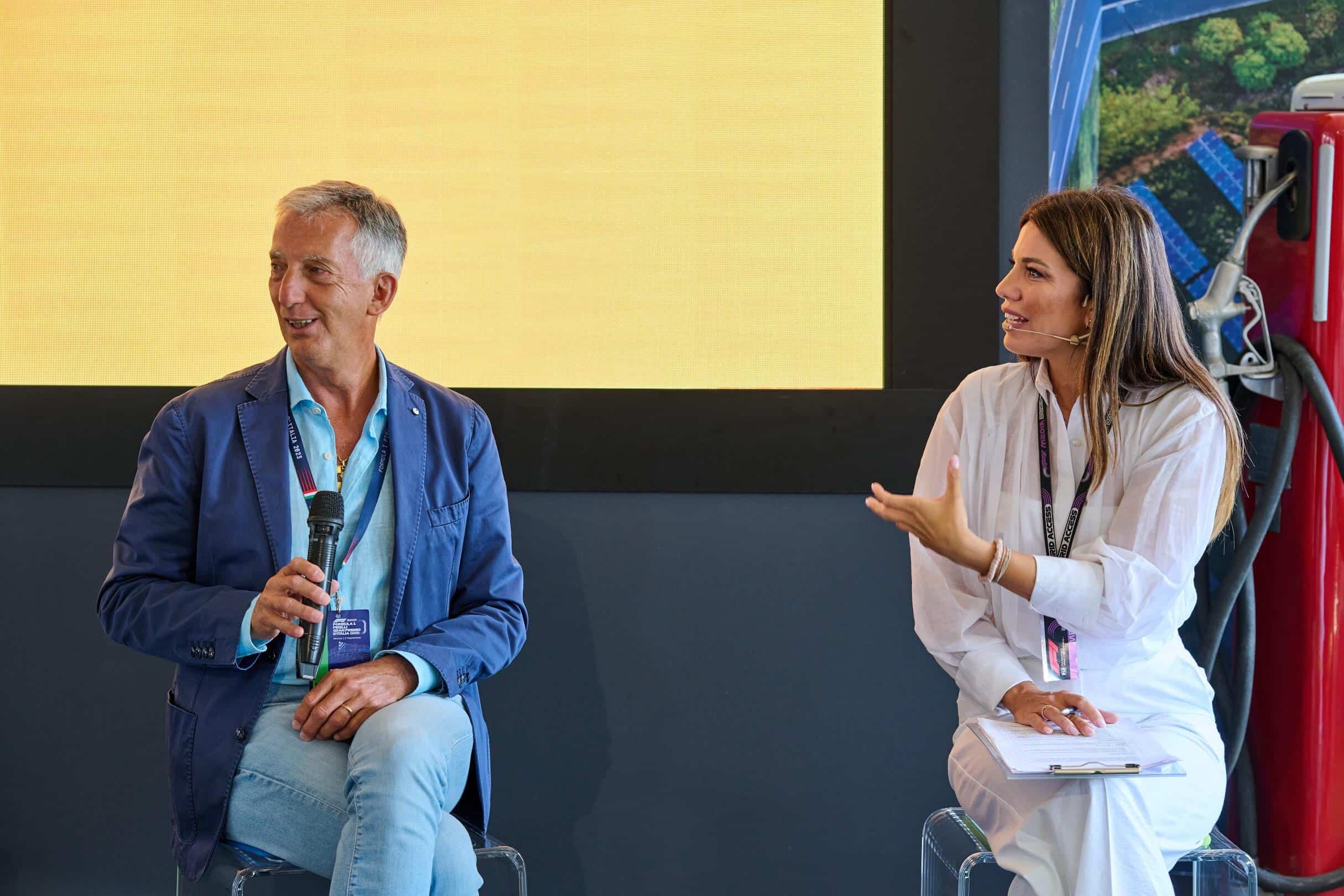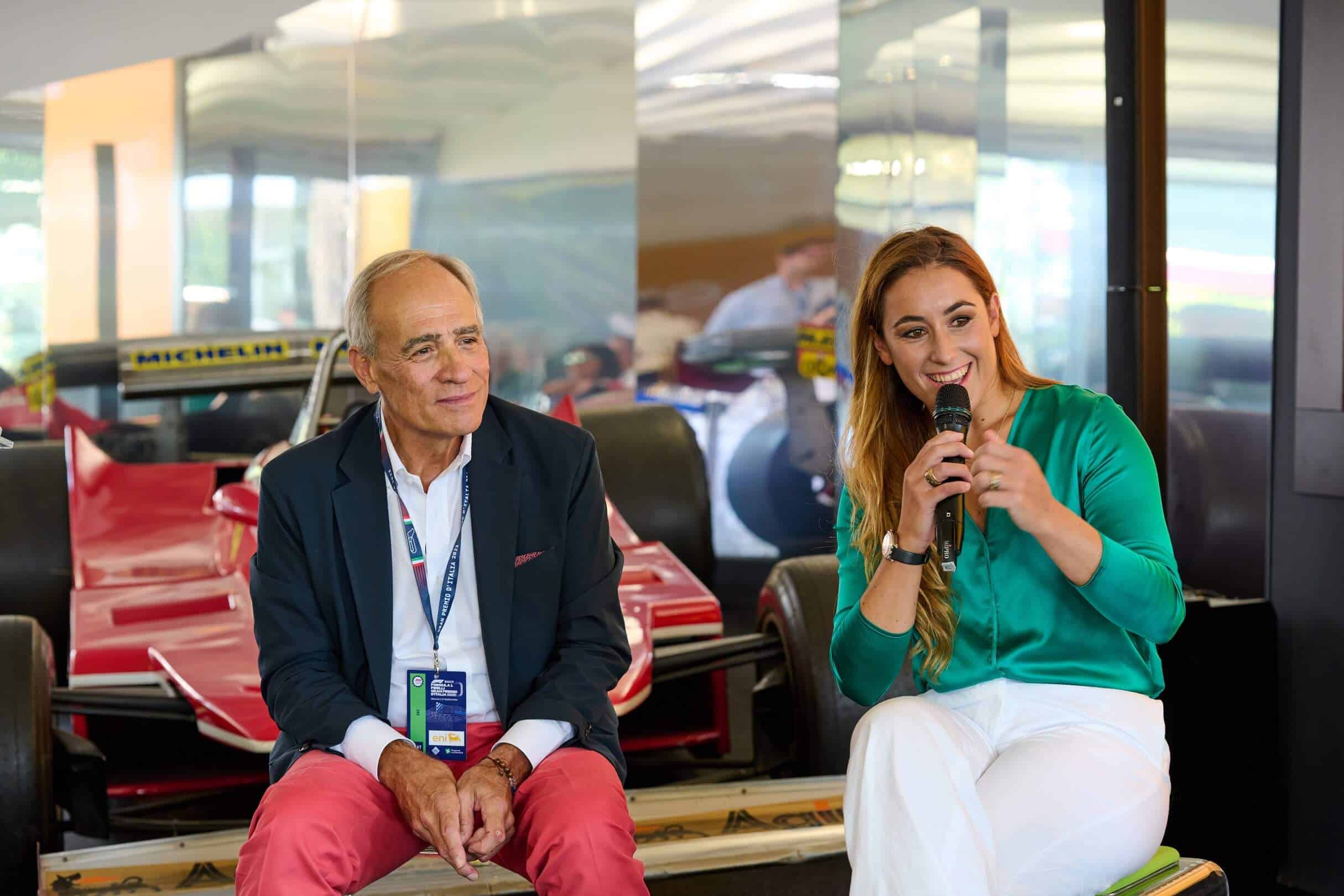 ENI 
| FORMULA 1 GP D'ITALIA 2023
The usual energy and the new energy at the 2023 Italian Formula 1 GP.
In the context of the 2023 Formula 1 Italian Grand Prix, one of the most eagerly awaited events of the year by athletes and enthusiasts, Alphaomega organized the event "Eni and sport: 70 years of shared principles".
Meetings, stories, anecdotes and historical films accompanied the three days of testing, qualifying and racing, in the exclusive Eni hospitality area, inside the Monza Village of the racetrack.
The guests were entertained by illustrious guests such as former pilot, TV commentator, Ivan Capelli, sports journalist Federica Masolin and Olympic alpine skiing champion Sofia Goggia.
In front of an interested audience and many onlookers crowded outside, it was a special occasion for Eni to share – in the year of its 70th anniversary – with its partners, customers and stakeholders the values ​​it shares with sport as determination, inclusion and an eye towards the future.
Protagonists at the center of the scene are two iconic cars from the National Automobile Museum of Turin: the legendary Ferrari 312 T5 by Gilles Villeneuve from 1980 and the romantic Fiat 500 C Belvedere, third generation of the Topolino, placed in an atmosphere of times gone by , in front of an Eni refueling kiosk from the 1950s.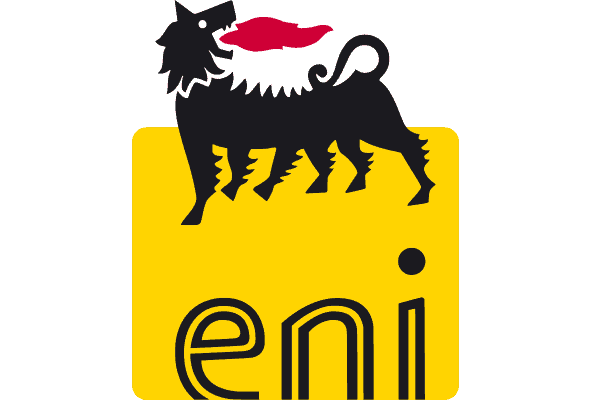 ©2019 Alphaomega S.r.l. • P.I. 06751531002 • Credits: NOVA