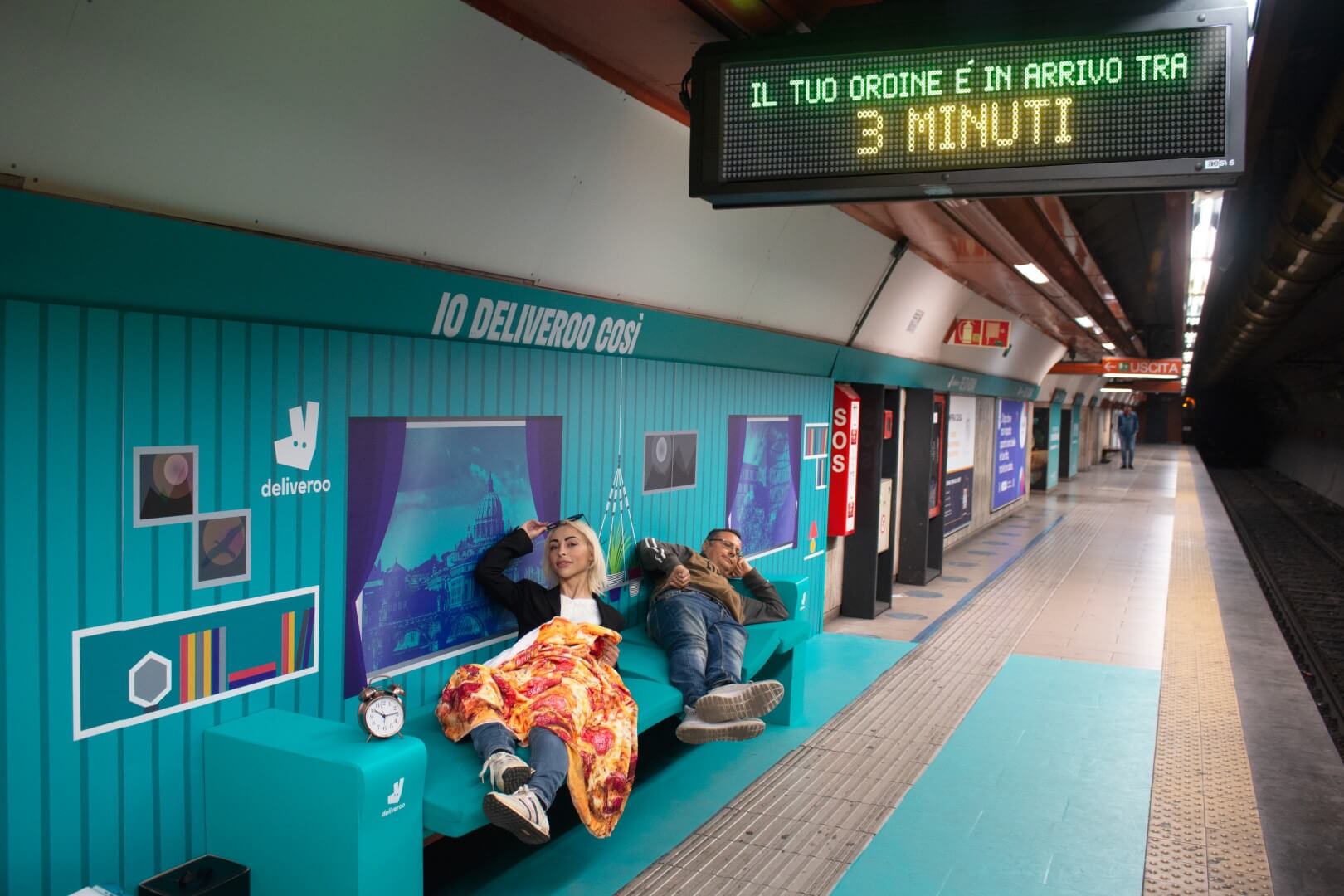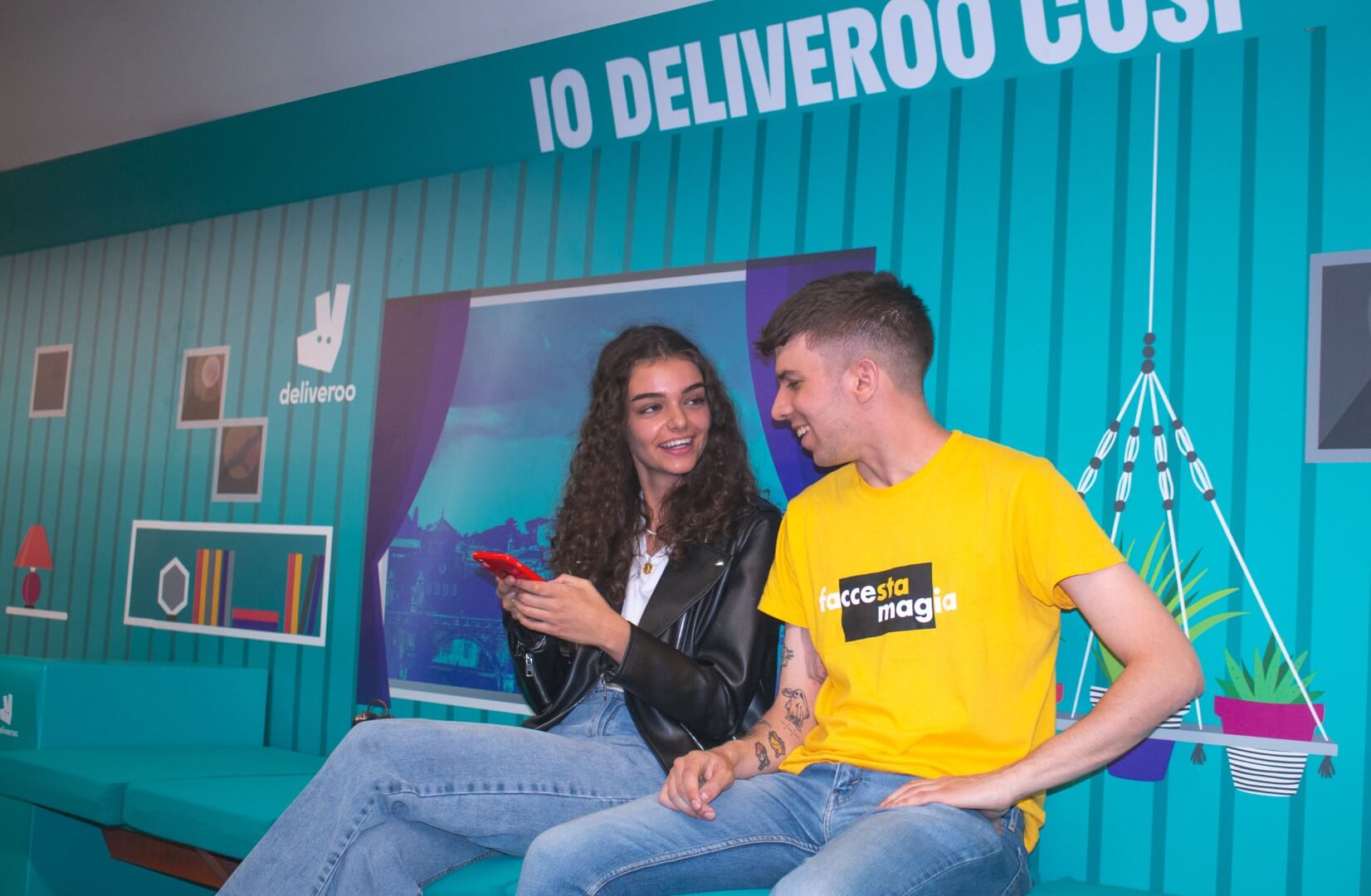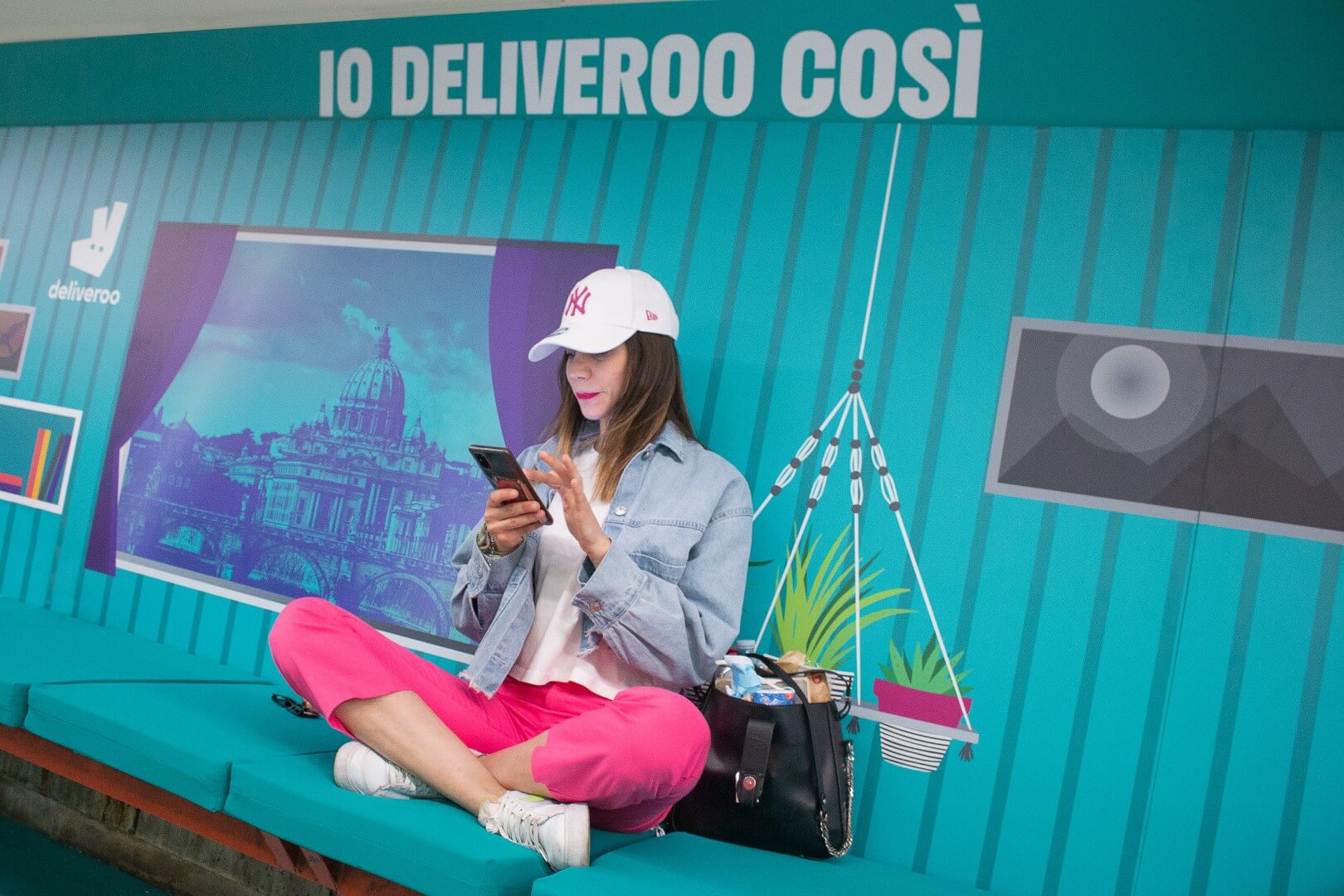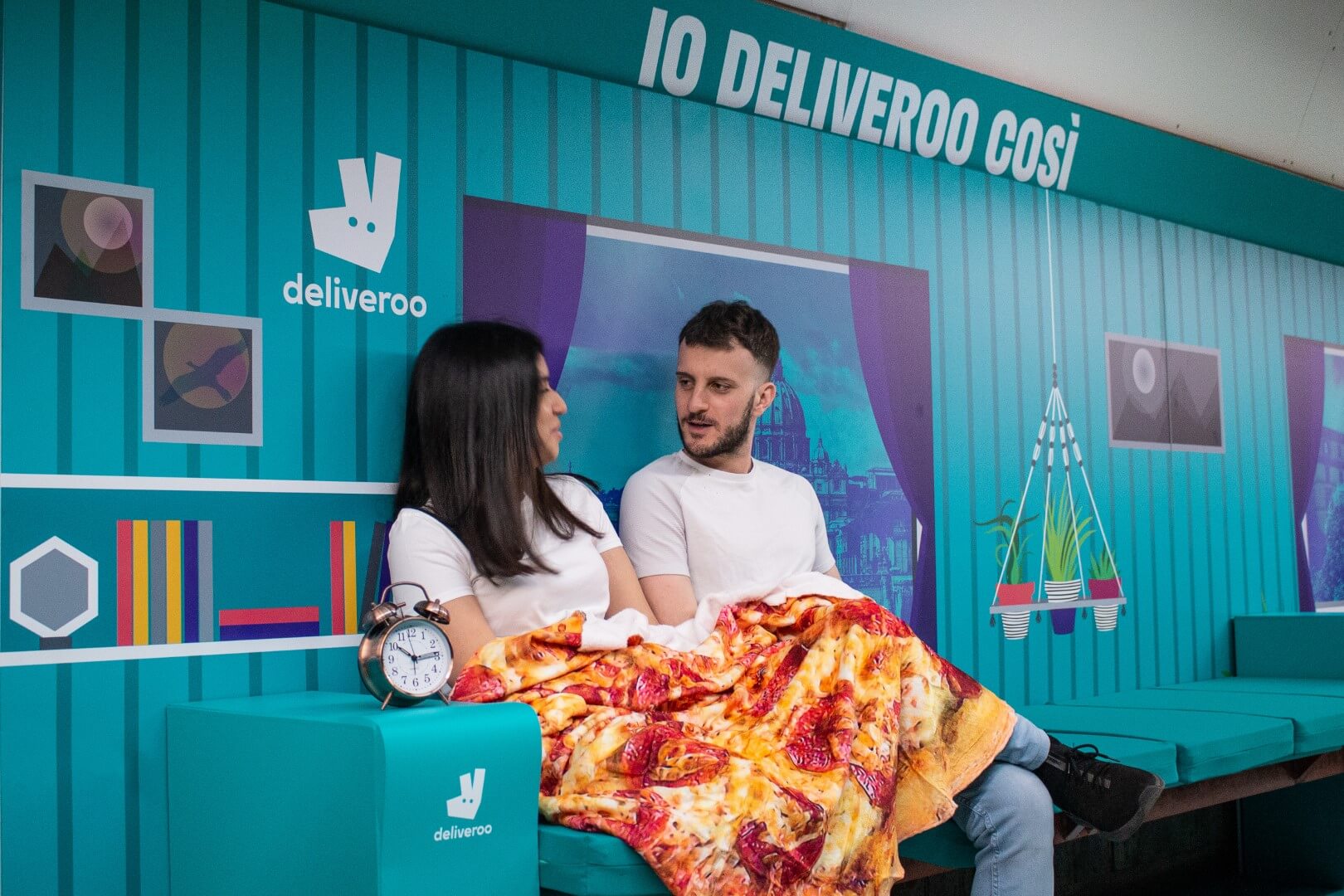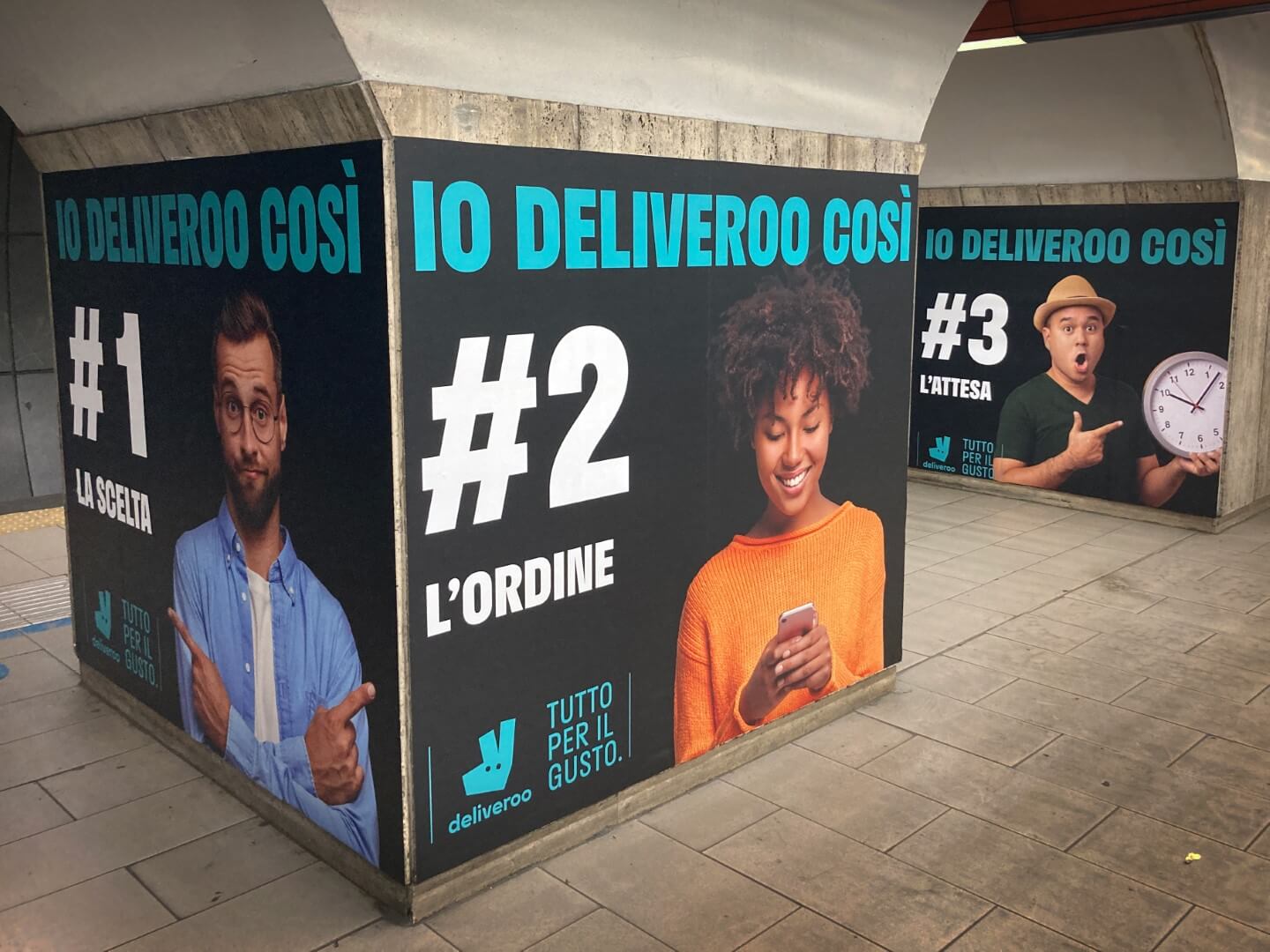 DELIVEROO
| DELIVEROO RE DI ROMA
"Re di Roma". Metro or living room?!
A station of the A Line in Rome that for 10 days becomes like a large home living room. Where to have fun reliving all the food delivery rituals.
It happens at "Re di Roma", the stop that Deliveroo Italy chooses to enhance its strategic partnership with ATAC through a domination of the spaces and an innovative brand activation with ambient marketing and consumer engagement activities.
The "Deliveroo Re di Roma" station has been transformed into an "open theatre", in which commuters, tourists or occasional travelers have been able to experience the most ritual moments of food delivery in the form of a game: from choosing what to order, to waiting for the arrival of the riders, up to the challenge of grabbing the last potato chip. The entire station was enlivened by a schedule of musical and artistic performances, games, flash contests and spaces for photo opportunities.
Among the results, more than 1,100 activations of the service carried out and over 70 media coverages between national press, mkt/comm and local press.
CATEGORY / BRAND ACTIVATION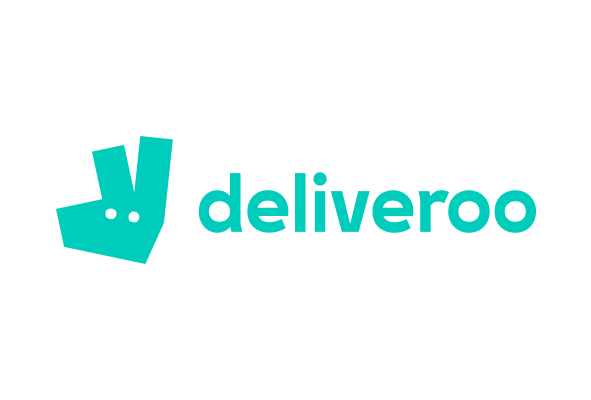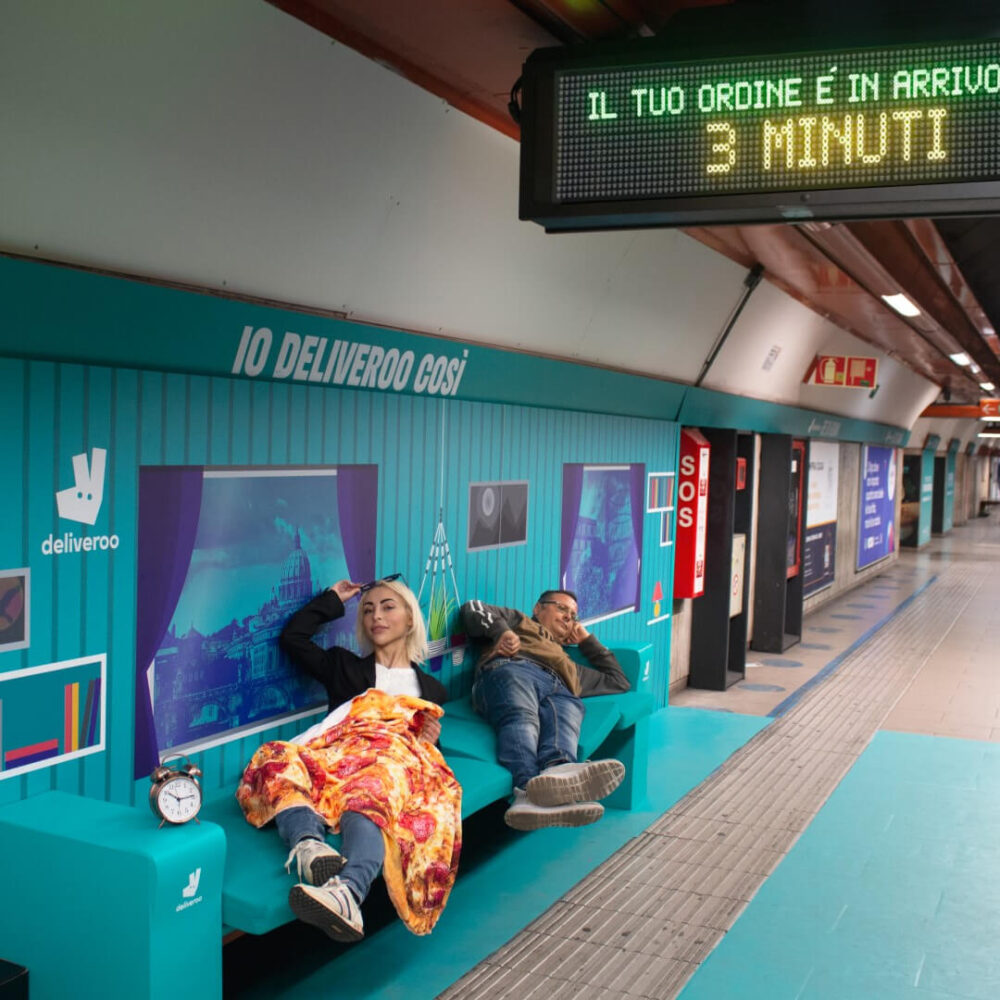 DELIVEROO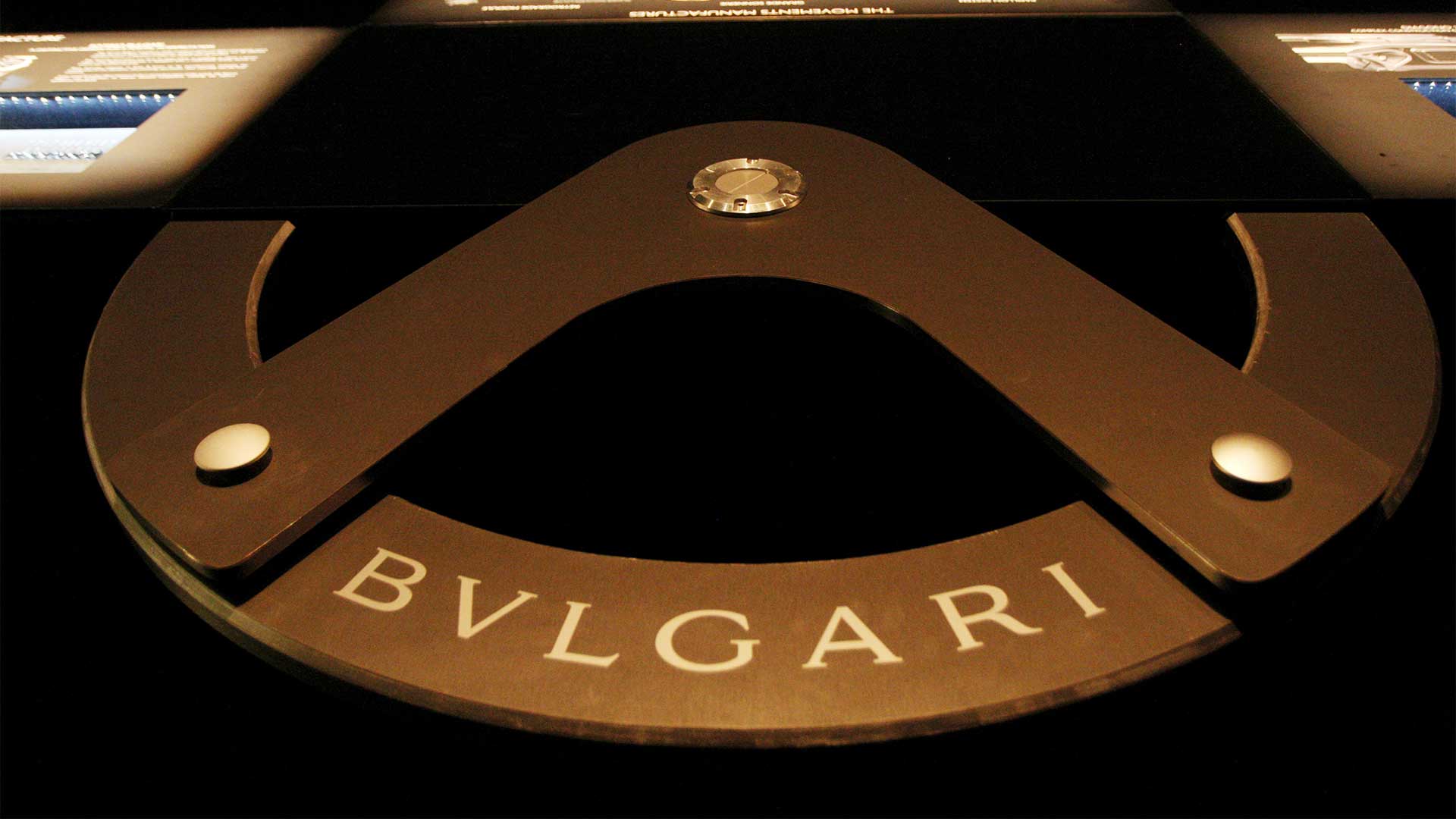 BULGARI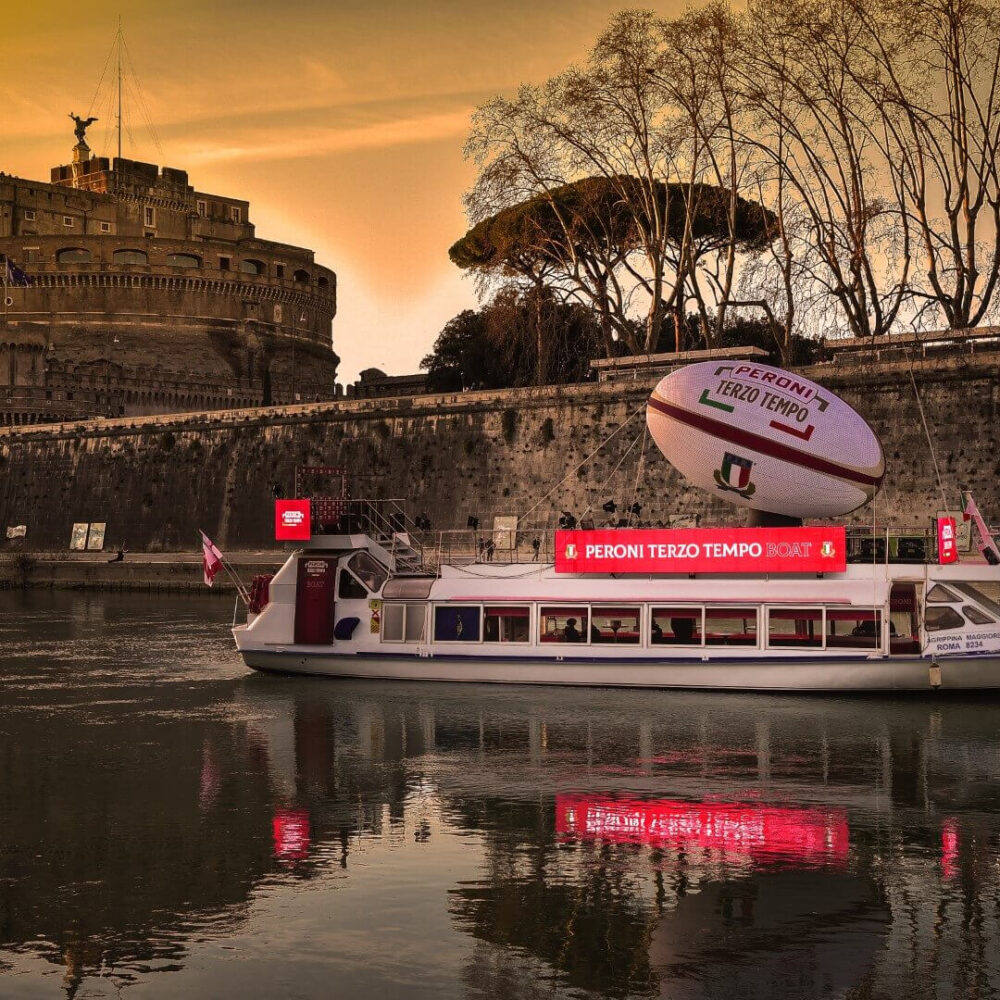 BIRRA PERONI
©2019 Alphaomega S.r.l. • P.I. 06751531002 • Credits: NOVA